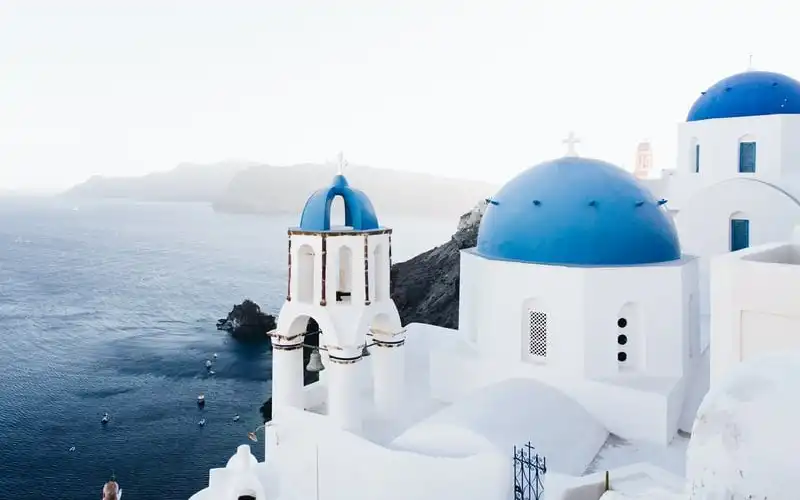 Photo by Jonathan Gallegos on Unsplash
Online travel booking website Webjet today announced a partnership with Afterpay, enabling would-be travellers to pay in instalments.
With this partnership, jet setters booking flights and travel can use Afterpay as a payment option up to the value of $2,000 to enable them to pay elements of their trip in instalments.
For reference, before the shutdown of international borders due to COVID-19, a Qantas flight from Brisbane to Los Angeles return could be found for less than $1,000 in economy class.
Webjet managing director John Guscic said the booking process will now be even easier.
"The last few months have been unprecedented for the travel industry and Webjet customers, and we are committed to making the process of booking travel even easier, when the time is right," he said.
"Using Afterpay on Webjet is as simple as selecting it as the payment method of choice at checkout, and is available for all flight, hotel or package bookings that total less than $2000."
Mr Guscic said it could particularly appeal to travellers wanting to jump on sale airfares but wish to stagger payments.
Afterpay chief Anthony Eisen also said the staggered payments could help manage travellers' budgets.
"By splitting the transaction total into four, fortnightly and interest-free instalments, customers have a better ability to manage their budget, which is extremely important for families at this time," he said.
While Afterpay does not charge interest on payments or monthly account keeping fees, it does charge a $10 late fee if you fail to make payment within 24 hours of your automatic payment failing.
It also charges an additional $7 if you fail to meet the repayment within seven days of the due date.
Missing all four payments on a $300 purchase, for example, can accrue $68 in late fees, or more than 20% of the purchase price.
Jetstar has also partnered with Afterpay.
Need somewhere to store cash and earn interest? The table below features introductory savings accounts with some of the highest interest rates on the market.
Lender

---

4

0

0

0

$product[$field["value"]]

$product[$field["value"]]

$product[$field["value"]]

More details

FEATURED

Savings Account (Amounts < $24k)

0

200

0

$product[$field["value"]]

$product[$field["value"]]

$product[$field["value"]]

More details

PremiumSaver (Amounts < $250k)

3

0

0

0

$product[$field["value"]]

$product[$field["value"]]

$product[$field["value"]]

More details

0

10

0

$product[$field["value"]]

$product[$field["value"]]

$product[$field["value"]]

More details

4

0

0

1

$product[$field["value"]]

$product[$field["value"]]

$product[$field["value"]]

More details

WebSavings Account (New Customer) ($2,000+)
Rates based on a savings balance of $10,000. Sorted by total interest rate. Refer to providers' websites for bonus rate conditions. Note that the base rate will apply once the introductory term has passed. Rates correct as of May 18, 2022. View disclaimer.
Partnership 'concerning': Consumer Action
Consumer group Consumer Action has raised some red flags over the partnership.
Consumer Action policy officer Patrick Sloyan said they are "concerned" over unregulated companies such as Afterpay "expanding their reach" into high-cost industries like travel.
"The cost of flights are expensive and it's concerning that companies like Afterpay and Webjet can load people with up to $2,000 of debt and have no obligations to assess whether someone can actually pay it back," he said.
"Afterpay charged their customers $46 million in late fees in the 2019 FY. This is a serious red flag.
"With such uncertainty about the ability to travel in the near future, using Afterpay only adds another level of complications and potential debt in the event that a trip is cancelled."
The regulations Consumer Action is referring to include responsible lending, external dispute resolution (EDR) membership, or offering hardship arrangements to customers.
'Regulation needed': Financial Counselling Australia
Financial Counselling Australia's chief Fiona Guthrie said more oversight is needed in the buy now, pay later (BNPL) industry.
"Big ticket items like travel may be very tempting but if you can't afford the repayments or don't pay on time you will incur fees and end up in debt," she said.
"Buy now pay later schemes are not regulated under the National Credit Act but they should be.
"We need an even playing field when it comes to credit.
"If it looks like a duck, and quacks like a duck, it is a duck.
"BNPL is credit and should be regulated like other credit products."
Ms Guthrie also echoed Consumer Action's sentiments.
"Because BNPL providers are not regulated, and thus not licensed under the Credit Act, they don't have to check if you can afford the credit, don't have legal obligations to offer hardship arrangements and don't have to join the dispute resolution scheme (the Australian Financial Complaints Authority)," she said.
"While it is good that AfterPay has voluntarily joined AFCA, this isn't enough if the other protections under the Credit Act are not in place."
---
Latest Articles