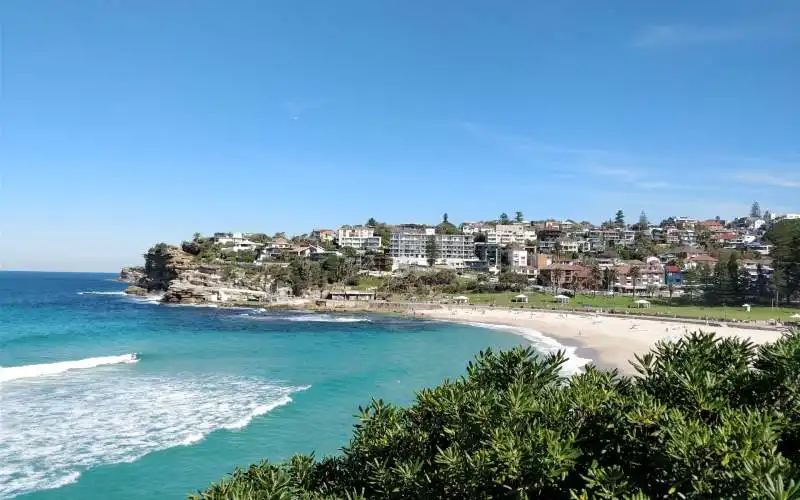 Australia's house price boom shows no signs of slowing, with new figures showing the total value of residential dwellings has exceeded $8 trillion for the first time.
Figures released today by the Australian Bureau of Statistics (ABS) shows residential property prices rose 5.4% in the March quarter - the strongest quarterly growth since the December 2009 quarter.
All capital cities recorded a rise in property prices, led by Sydney (+6.1%) and Melbourne (+5.1%).
The total value of residential dwellings in Australia also surpassed $8 trillion for the first time, according to ABS' Head of Price Statistics Michelle Marquardt.
"NSW accounted for approximately 40% or $3.3 trillion of Australia's total value of dwellings," she said.
"The average price of residential dwellings in NSW rose to $1.01 million.
"This was the first time any state or territory had seen the average price of dwellings rise above $1 million."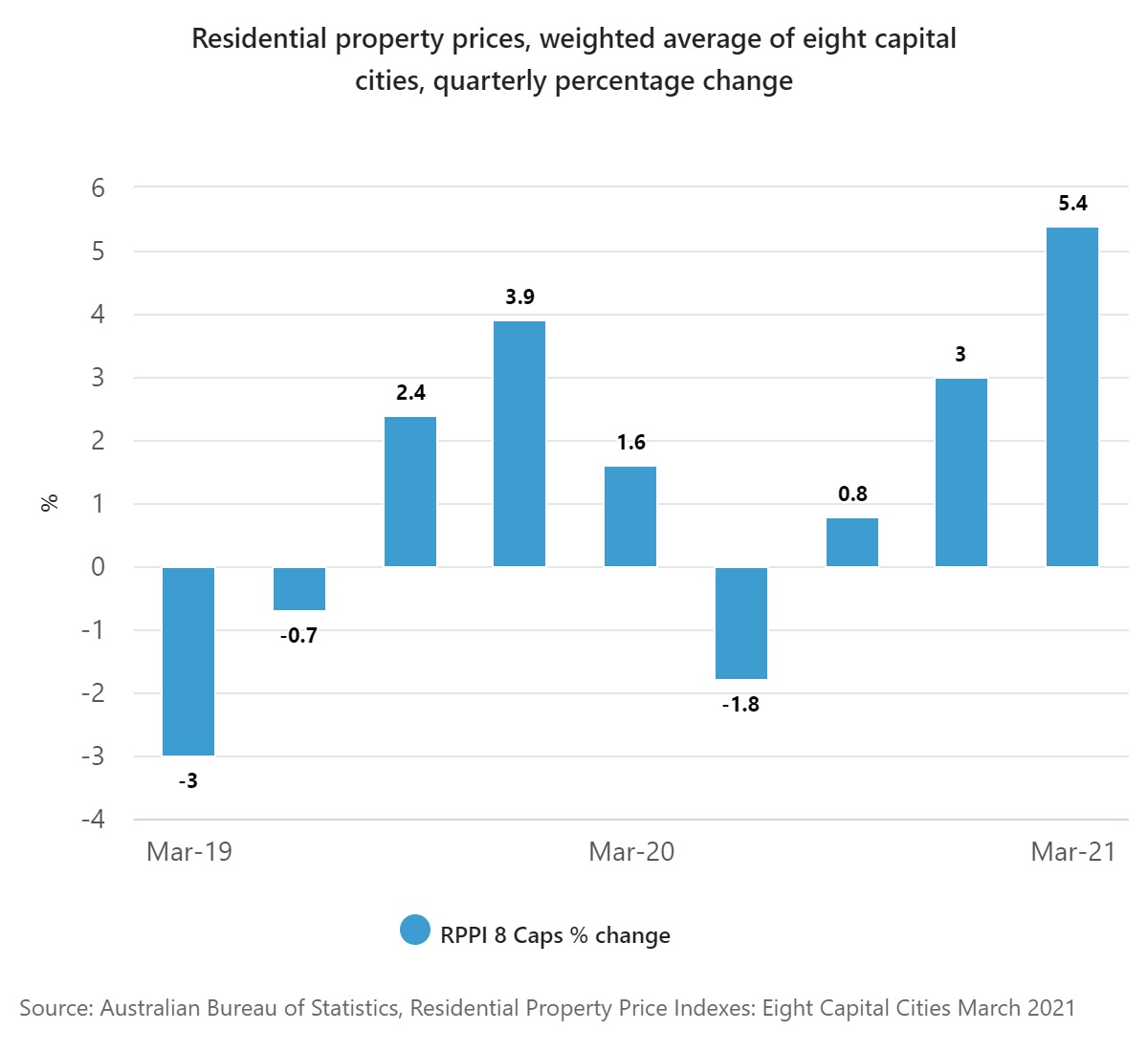 House prices rose 6.4%, which was the strongest quarterly rise since the series began in the March 2002 quarter. Meanwhile, attached dwelling prices lifted by 2.7%.
"Results this quarter were consistent with housing market conditions," Ms Marquardt said.
"Strong demand for housing was supported by record low interest rates, government initiatives, and rising consumer confidence.
"Price rises were observed in all segments of the housing market with growth in house prices continuing to outpace price growth in attached dwellings."
It comes after a recent report by the Organisation for Economic Cooperation and Development (OECD), which found that Australian house prices had recorded the fourth-fastest growth across the OECD, up 120% over the last 20 years.
Only New Zealand, Sweden and Canada experienced greater house price increases.
"House prices have typically risen faster than average incomes, and households have borrowed more and more to buy their home, so that the burden of mortgage servicing has become heavier for many households despite lower interest rates," the report said.
A report released today by UNSW City Futures Research Centre has called on the government and the central bank to intervene in the "dysfunctional" housing market.

The report's lead author Professor Duncan Maclennan said the recent explosion in house prices is particularly disturbing for younger Australians who are being locked out of the market in growing numbers.
"A system that raises housing costs for all Australians, that raises instability and lowers productivity, does not serve the nation well. And as for rising housing wealth, it is not like the wealth created from effort and innovation, for that creates gains for all," Professor Maclennan said.
"Rather, it makes some Australians – the affluent and older – better off, by making younger and poorer Australians, and also future buyers, worse off."
The report noted national household debt has more than doubled over the past three decades, from 70% of GDP in 1990 to nearly 185% in 2020, exposing a potential "ticking time bomb" should interest rates rise in future.
Professor Maclennan said the report confirms the housing system is increasingly failing young people and an overhaul is needed.
"Australia's approach to housing policy has fuelled income and wealth inequality and created significant economic instability," Professor Maclennan said.
"This is becoming a huge drag on productivity, and warping Australia's capital investment patterns.
"The scale and complexity of the problem demands [in particular] that a Royal Commission be established to investigate how to defuse the time bomb and create a more effective and equitable market for all Australians."
---
Photo by Ayush Jain on Unsplash