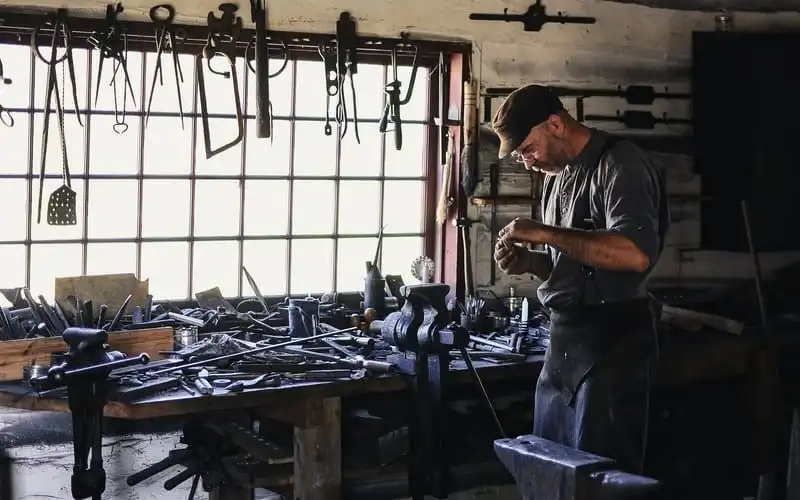 Young tradies are often stuck between a rock and a hard place - do they prioritise buying a home, or start their own business? The answer can be tricky.
It's often the goal of many tradespeople to start their own business, whether they're a plumber, electrician, carpenter, painter, brickie, tiler, mechanic, hairdresser, or something else. However, as it goes most of the time in Australia, self-employed people generally need to have two years' financial statements built up on their Australian Business Number (ABN) before they can apply for a home loan the regular way. So, quite literally, the million-dollar question is - do you start a business, or buy a home first?
In this article…
---
Advertisement:
Buying a home or looking to refinance? The table below features home loans with some of the lowest interest rates on the market for owner occupiers.

Advertisement
Smart Booster Home Loan
Product Features
Discount variable for 2 years <=80% LVR
No ongoing fees
Unlimited redraw facility
Monthly repayments: $1,448
Advertised
Rate (p.a.)
1.85%
Comparison
Rate (p.a.)
2.21%
Product Features
Discount variable for 2 years <=80% LVR
No ongoing fees
Unlimited redraw facility
Base criteria of: a $400,000 loan amount, variable, fixed, principal and interest (P&I) home loans with an LVR (loan-to-value) ratio of at least 80%. However, the 'Compare Home Loans' table allows for calculations to made on variables as selected and input by the user. All products will list the LVR with the product and rate which are clearly published on the Product Provider's web site. Monthly repayments, once the base criteria are altered by the user, will be based on the selected products' advertised rates and determined by the loan amount, repayment type, loan term and LVR as input by the user/you.
Own Business or Own Home? The Big Question for Tradies
Many young tradespeople may be forgiven for prioritising getting a home loan ahead of starting their own business, as it's generally a requirement of the self-employed to be well documented to show they can actually service the loan repayments. So, what are the options for tradies and the self-employed?
Case Study One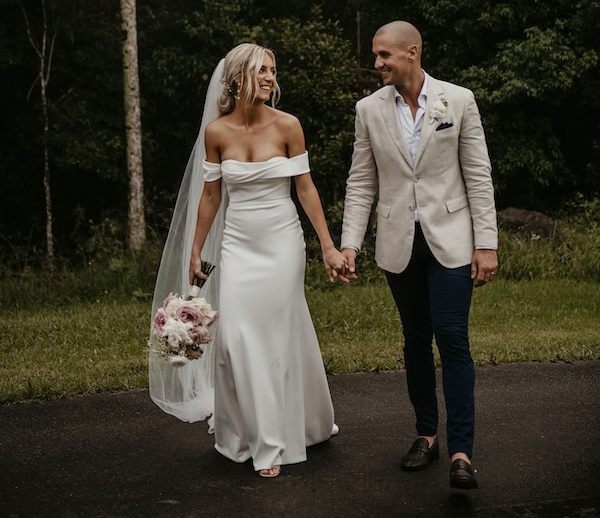 Rhys and wife Cady. Source: Supplied
Rhys Parfitt, an electrician on the Gold Coast, and with experience in the United Kingdom, is 27 and recently married, and is taking the home buying route over starting a business for now.
"I believe it is pretty straightforward for starting up a business in Australia especially compared to what I have seen in the UK when I lived there," he told Savings.com.au
"[But] I am waiting to start my business, as I will not be able to get a loan for the purchase of a house until I show proof of income through two years of invoicing.
"I see the logic behind the two-year rule, but I think if you have enough deposit you should still be able to get a loan.
"As in most industries having a full time job still doesn't mean you have a long term job; it really only means you get two weeks' notice [of termination of employment] as opposed to 24 hours."
This is where low-doc home loans could come in, but interest rates on these products are often higher than on regular owner occupier loans where the borrower is employed on a 'pay as you go' basis i.e. regular full-time employment. Even with low-doc loans, most lenders still want to see 12 months of 'business activity statements' (BAS).
Case Study Two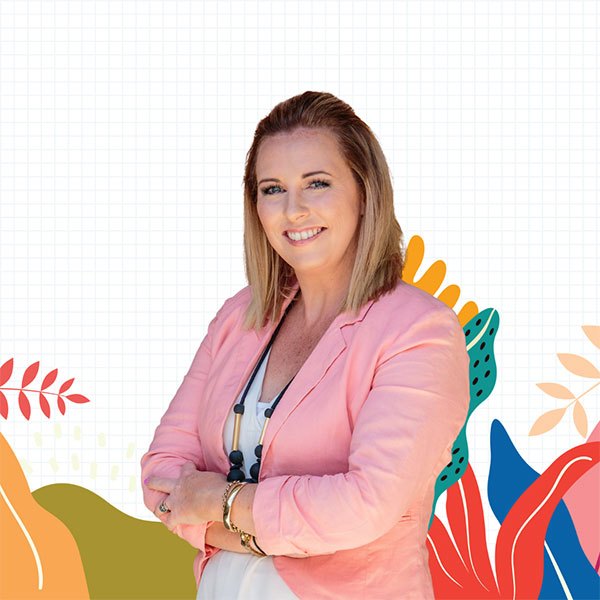 Tracey Smith from Identify Marketing. Source: Supplied
Tracey Smith, marketing strategist at the marketing firm 'Identify Marketing', told Savings.com.au about the challenges of operating a building company for around 20 years in Australia and New Zealand with her husband.
"In our own previously run building business, we employed both a bookkeeper and our accountant to help. However, the constantly changing rules and requirements meant that they also found it hard to keep up at times," she said.
"We can honestly say the Australian system is far more complex, especially with different state regulations.
"Countries like NZ offer an incredible amount of easily accessed support to all small businesses, which means they are able to access the right help before there is a problem."
Mrs Smith said that after they returned to Australia 2.5 years ago, her husband - a third generation, self-employed tradesman - took up a position with a well-established architectural builder.
"He is loving using his high degree of building knowledge and skill on some very complex residential homes and also teaching the younger guys coming through," she said.
"All without the worry of the paperwork, tax and admin slowing him down."
Mrs Smith also said some tradies have ""no choice" but to prioritise home ownership over starting a business.
"In order to gain the level of warranty insurance to enable a builder to even run his business, he would have to have a good amount of money in the bank or in his home equity," she said.
"Many will use home equity to qualify for their warranty insurance. Each state is slightly different, but as a whole it is the general rule of thumb.
"For a new trade contractor to open and run a business, their net worth (for insurance purposes) is more important than their trade ability in many cases.
"So buying a home can commonly be the first step for a tradie, to allowing them being in a position to qualify for insurances for business ownership.
"Twenty years ago, starting a new business in Australia wasn't too hard. Now it's an incredibly expensive exercise."
Are booming house prices coming at the expense of business investment?
Lending indicators data from the Australian Bureau of Statistics (ABS) shows that a boom in residential lending could come at the cost of business lending. In April 2021, new loan commitments rose 4.3% on the month, and first home buyers are borrowing more. ABS data also shows that the median dwelling price in Australia to the end of 2020 was $728,500.
In the latest GDP figures, stamp duty and home renovations accounted for 0.9 percentage points of the 1.1% increase in GDP over the past year, despite making up only 4% of GDP results.
By the same token, however, business investment has fallen to near 30-year lows, at least as a share of nominal GDP (chart below). Private credit growth in the business sector also declined 0.3%, while housing credit expanded 0.5%.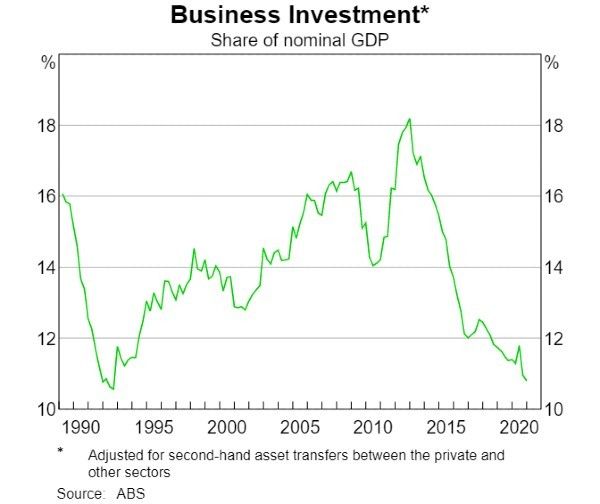 Director of tax communications at H&R Block, Mark Chapman, said there are a lot of hurdles to starting a business in Australia.
"If you're coming out of a paid job, you're probably used to getting your taxes deducted straight from your pay packet by your employer," he told Savings.com.au.
"But now you're in business on your own account, you need to proactively manage your cash flow to set money aside for future tax bills. This might seem obvious but unfortunately failing to set money aside to pay tax is one of the most common pitfalls that new businesses fall into."
Mr Chapman also said hot property prices are potentially coming at the expense of business investment.
"Given the returns that can be made out of property at the moment, there is simply no incentive to start a business… there's money to be made and better make it that way than through the slow grind of starting a business and building it from scratch," he said.
"Still, there is an element of gambling to the property market at the moment. What goes up must come down and those investing surely hope they won't be left holding the baby when the downturn comes. Then, those who favoured the slow but steady slog of starting their own business might rightfully express a smile of schadenfreude."
President of Brisbane's Junior Chamber of Commerce, Nathan Schokker, echoed these sentiments.
"When an SME founder/owner looks back after two years in business, most will often comment on the fact they never had any idea how impossibly difficult starting out would be," he told Savings.com.au.
"And 99% of the time it isn't because of the work itself they're aiming to provide, it's the rules, and the requirements, and the laws, and the oncosts that suck the time and life out of so many businesses."
Mr Schokker also said home price growth is discouraging business entrepreneurship.
"The perception is, 'where's the risk in home ownership?' and then compare it to slogging away in a business that likely won't be stable or truly profitable until five years in (or longer), why bother with a business?" he said.
"The more this trend keeps pace, the worst our end results will be - an economy seemingly only driven on selling real estate to one another."
---
Lead Image by Clark Young on Unsplash