Let us come to you.
Get Savings in your inbox.
Helping you make sense of your cents
Savings.com.au exists to keep everyday Australians financially-informed and help them discover simple yet effective ways to save money and take control.
Reporting the latest consumer finance news, answering the tough money questions and sharing expert insights are all part of Savings.com.au's modus operandi to serve this purpose.
With a particular focus on the big saving opportunities on offer in financial products (home loans, car loans, credit cards, savings accounts and term deposits), Savings.com.au also helps compare some of the most competitive deals on the market.
So whether it be finding out how to get a better deal or accessing tips and tricks that help you to build your overall position, Savings.com.au helps to cut through the clutter so you can save and build on what is yours.
To make it easy for you, keep an eye out for these two symbols in our guides: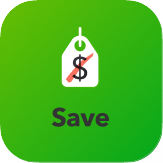 Save tips
Save tips offer savings info which are made up front when you are buying something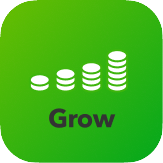 Grow tips
Grow tips offer savings info which help you build your future position over time.
They will tell you what kind of saving tip is on offer in the article. Sometimes you will see both!
Important Information
This advice is general and has not taken into account your objectives, financial situation, or needs. Consider whether this advice is right for you. Consider the product disclosure statement (PDS) before making any financial decision. For more information, read Canstar's Financial Services Guide (FSG).
Products marked "Sponsored" or "Ad" are paid advertisements and do not include all providers. Canstar receives a fee for referring you to the advertiser. Canstar is not giving you advice in relation to sponsored products.
Products displayed above that are not "Sponsored" are sorted as referenced in the introductory text and then alphabetically by company. Canstar may receive a fee for referral of leads from these products. See How We Get Paid for further information.
Canstar is an information provider and in giving you product information Canstar is not making any suggestion or recommendation about a particular product. If you decide to apply for a home loan, you will deal directly with a financial institution not with Canstar. Rates and product information should be confirmed with the relevant financial institution. Home Loans in the table include only products that are available for somebody borrowing 80% of the total loan amount. For product information, read our detailed disclosure, important notes and additional information. *Read the comparison rate warning. The results do not include all providers and may not compare all the features available to you. Canstar may earn a fee for referral of leads from the comparison table. See how we get paid.
"Interest-only loan" generally means a loan where you will only pay interest during the interest-only term. No payments will be made towards reducing debt during the interest-only term.