Savings.com.au is an everyday finance website whose primary purpose
is to help Australians from all walks of life save money.
Featuring some of the sharpest finance deals on the market as well as a mix of breaking news and insightful guides on a range of matters impacting Australians' savings, Savings.com.au was born out of the need for practical and common sense ways to save.
Thousands of Australians visit Savings.com.au to:
Compare sharp deals and offers on:
Keep on top of the latest personal finance news
Dollar crunch with our range of intuitive money calculators
Improve their financial literacy with our 101 guides
Discover expert tips and meaningful ways to save money in our in-depth feature articles
Savings.com.au is a fast-growing, innovative brand with ambitions to become Australia's home of practical savings information.
In 2020 alone, around 3.5 million Australians visited Savings.com.au – making the website one of Australia's leading sources of financial news, guides and product comparisons.
Savings.com.au is one of a body of websites within the wider Savings Media Group, alongside Your Mortgage, Your Investment Property Magazine and Performance Drive.
Savings Media Group is an associate of Firstmac, one of Australia's largest non-bank lenders, with $14 billion in loans currently under management and a 40 year history which has seen it help Australians get into more than 130,000 home loans. Firstmac has been a proud premier sponsor of the Brisbane Broncos since 2013 and is also a major supporter of the Steve Waugh Foundation, which supports children with rare diseases and their families.
In The Media
Savings.com.au's unique commentary, insights and findings have featured in a wide variety of media outlets across television, radio, print and online news.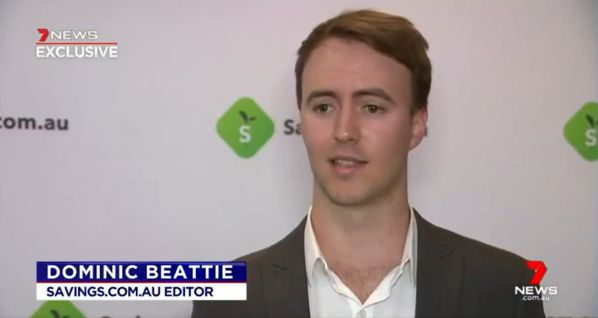 Savings.com.au Editor Dominic Beattie speaking to 7NEWS about home loan interest rate cuts.
Savings.com.au Assistant Editor Harrison Astbury speaking to Mark Rourke on 2NURFM about what can impact your house prices.
If you're a journalist or TV/radio producer seeking commentary or research, please contact Dominic Beattie:
Email: dominic.beattie@savings.com.au
Telephone: 07 3017 8813
Mobile: 0403 806 758
As seen on