1. How to save money on a home loan
2. Types of home loans
3. Popular home loan features
4. Tips on taking out a home loan

Thinking of buying a home?
Home – where foundations are set, families are built, stories begin and memories live on. It's what many of us dream of – a comfortable place to call our own.
Sentimentality aside, a home is also probably the MOST EXPENSIVE thing you'll ever buy. At a median value of around $516,713 (CoreLogic, June 2019), dwellings in Australia require a fair chunk of dough to be cooked up by the everyday punter. A quick browse of some property listings on different real estate apps will attest to that. So unless you're flooded with cash, most of the funds will need to be borrowed through a home loan (otherwise referred to as a mortgage).
Median Dwelling Prices Around Australia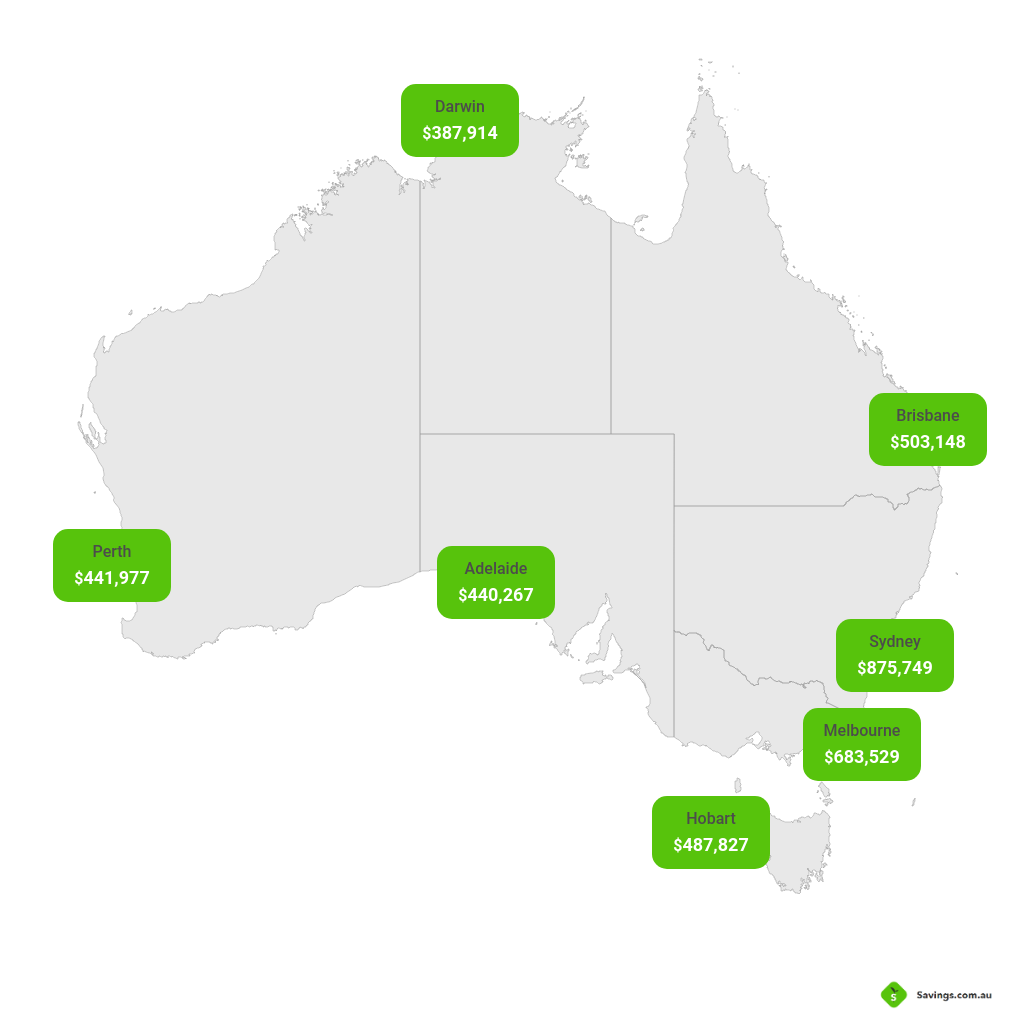 Source: CoreLogic Hedonic Home Value Index, June 2020 Results
Repaying this home loan can feel like 'forced savings', with money put towards the home as 'equity' to solidify it as the bedrock of your household's finances. In that sense, paying off your property – an asset which can grow in value – could be seen as an 'investment' rather than a 'cost'. But a scoop of your repayments are fed to the lender in interest. Over the life of the loan, this interest can knock you for six in cost figures.