The cash rate was held at 4.10% for a fourth consecutive month on Tuesday, likely to the relief of borrowers across the nation.
The move, or lack thereof, was widely anticipated, with economists at each of the big four banks forecasting rates would remain paused in October.
The RBA board was down a member today, with just eight gathering to make its decision after former governor Philip Lowe's term ended last month.
A replacement deputy governor is yet to be appointed following Ms Bullock's ascension to the top job.
A positive flow of recent data likely left the RBA board confident to pause the cash rate.
"Subsiding momentum in economic activity, underlying inflation, and consumer spending have eased pressure on the RBA to continue lifting interest rates," PropTrack Senior Economist Eleanor Creagh said.
The consumer price index (CPI) increased to 5.2% in the month of August, the Australian Bureau of Statistics (ABS) revealed last week – up from 4.9% in July and higher than the RBA's target of 2% to 3%.
However, when excluding volatile items such as fuel, fresh produce, and holiday spending, the inflation measure decreased year-on-year.
Meanwhile, unemployment remained at 3.7% and growth in consumer spending eased, lifting retail turnover 0.2% to $35.4 billion.
All eyes on November
More eyes will likely be on the central bank when it meets next month following the release of the quarterly CPI read on 25 October.
"The significant increase in mortgage servicing costs, together with cost-of-living pressures, has seen consumer spending slow and weigh on economic activity," Ms Creagh said.
"The full impact of monetary tightening to date is yet to be felt and we're likely to continue to see inflation moving lower as a result."
Three of the big four banks believe the cash rate has now peaked, forecasting cuts to begin next year.
Economists at NAB are the exception, predicting the cash rate to be hiked one last time, most likely in November.
Confidence that rates have reached their ceiling will likely be good news for the housing market, according to Ms Creagh.
"The decision by the Reserve Bank to continue holding the cash rate steady in October will underpin buyer and seller confidence for the spring selling season," she said.
"Looking ahead, interest rates have very likely peaked and population growth is rebounding strongly.
"Together with a shortage of new home builds, prices are expected to rise and more markets will likely reach new record levels after recouping last year's fast falls."
Mortgage stress, low confidence persists
Today's cash rate decision comes amid news that more Australian mortgage holders are feeling the pinch than ever before.
Roy Morgan found a record 1.57 million home loan borrowers – representing 30.2% of the market – are 'at risk' of mortgage stress.
As inflation eases and mortgage stress increases, more and more Australian investors are becoming concerned of slowing economic growth.
Of 1,000 retail investors surveyed in August for eToro's latest Retail Investor Beat, 22% said the state of the global economy and a potential recession is the biggest risk to their investments, compared to 18% who said inflation was the top risk.
"Retail investors are no longer fixated on inflation concerns as the RBA's tightening cycle continues to drive inflation lower," eToro market analyst Josh Gilbert said.

"But, investors' worries have now shifted to the potential economic downturn that could result from higher interest rates.
"The good news, though, is any potential recession is expected to be relatively mild, and as economies continue to perform better than initially expected, the prospect of a recession is becoming less likely."
While experts believe Australia is unlikely to experience a technical recession, we are in the midst of a per-capita one.
Gross domestic product (GPD) rose 0.4% in the June quarter.
However, per-capita GDP slipped for the second consecutive quarter – its 0.3% slide officially landed it in recession territory.
Read more: Property prices on track to return to record high in 2023
Image by Kristaps Grundsteins on Unsplash
---
---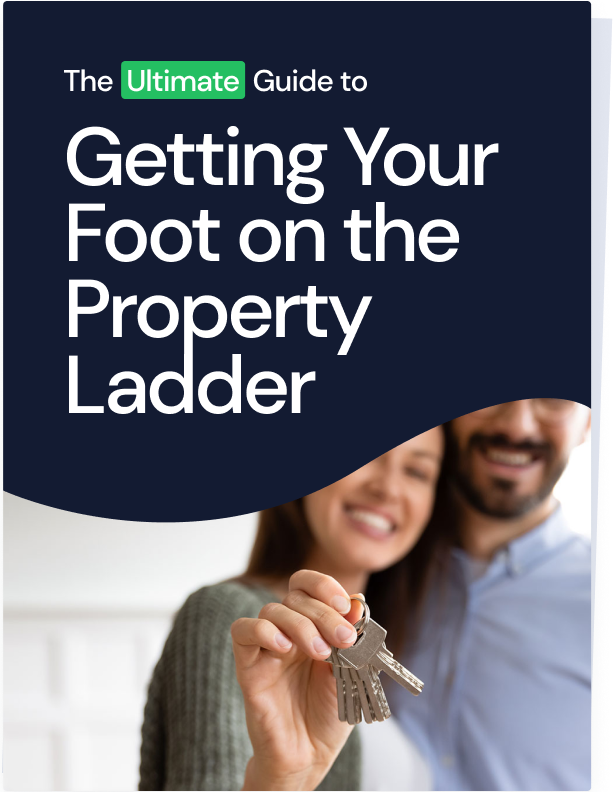 Ready, Set, Buy!

Learn everything you need to know about buying property – from choosing the right property and home loan, to the purchasing process, tips to save money and more!

With bonus Q&A sheet and Crossword!