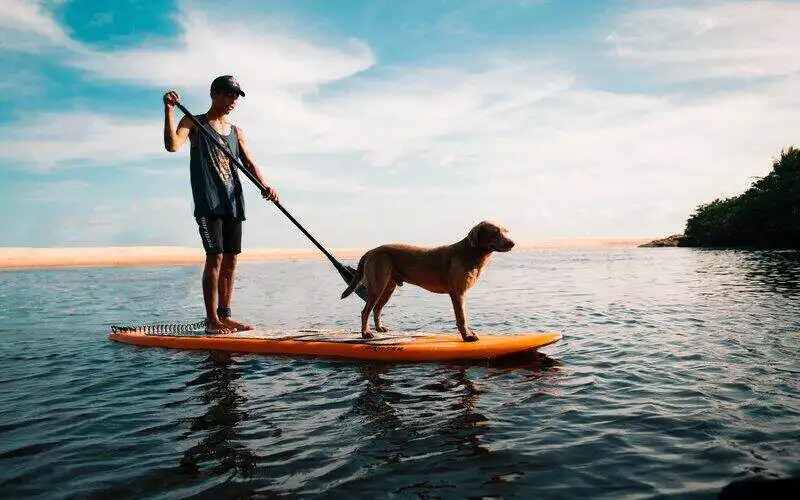 Want to know how your rate of savings stacks up against the average Australian? Wonder no more.
Every month it seems that there's a new report by some institution either saying how good or terrible we are at saving.
However one official measure is through the Australian Bureau of Statistics' household savings rate, published alongside GDP measurements every three months, as seen in the graph below.
During the Covid pandemic, savings ratios skyrocketed as households had a lot of stimulus money coming in and fewer ways to spend it - families also tightened the purse strings as evident in plummeting retail expenditure.
As the pandemic became endemic, the savings ratio declined slightly but still remains elevated compared to pre-Covid times.
---
One of the most worrying signs is the fact that there's been minimal pay rises since 2009. According to the Melbourne Institute's Annual Household Income and Labour Dynamics (HILDA) report, our median household income has fallen by 0.76% from 2009 to 2019.
Inflation has also outpaced wages growth for a large chunk of the past 10 years, meaning workers are effectively losing money every year.
With money proving to be tight for a wide range of Australians, what are we doing with what we have? Are we spending it lavishly, or are we being more conservative and stashing it in our savings accounts? Based on research from numerous entities, it looks like the latter.
The table below displays a snapshot of savings accounts in Australia with some of the highest interest rates on the market:
Average savings in Australia
According to data from Westpac, on average a Westpac group customer holds $22,020 in their transaction, savings and term deposit accounts as at 31 December 2021.
However average (mean) figures are usually skewed by some large deposit holders.
According to the report, the more realistic figure is around $3,559 - the median.
Westpac customers' savings as of December 2021
| Age | Average Savings | Median Savings |
| --- | --- | --- |
| < 17 | $3,017 | $2729 |
| 18-24 | $5,147 | $2828 |
| 25-34 | $7,995 | $3007 |
| 35-44 | $11,967 | $3075 |
| 45-54 | $20,165 | $3,499 |
| All ages | $22,020 | $3,559 |
| 55-64 | $32,800 | $4119 |
| 65-75 | $46,067 | $4,951 |
| 75+ | $75,957 | $44,289 |
Source: Westpac
Household savings ratio
The household savings ratio – the ratio of household income saved to household net disposable income – saw a rise through the pandemic.
It hit lofty highs of more than 20% in mid-2020.
According to the ABS, the rise in household saving was driven by increased household income, coupled with a decline in spending.
Reduced spending avenues during the pandemic
According to ME Bank's most recent Financial Comfort Report, lockdowns and restrictions forced Aussies to tighten their spending, and store away cash more than ever before.
Nearly half (44%) of households reined in discretionary spending through the pandemic.
Despite this, around one in five (22%) Australian households in the survey reported having less than $1,000 in cash savings.
Nearly one in six (15%) also had to tap into their emergency savings, and approximately one in five could only maintain their lifestyle for their month if they lost their income.
Savings vs debt
According to the Australian Prudential Regulation Authority (APRA), of the new residential mortgage loans written in the June 2021 quarter, 21.9% had borrowers with debt-to-income (DTI) ratios above six.
This was a 5.9 percentage point climb over the June 2020 quarter's results.
This came off the back of a boom in home lending - there was a 40.5% jump in the value of home loans written in the quarter.
This means approximately $34.2 billion in loans written were to those borrowing more than six-times their income.
In lieu of the boom in home lending, mortgage stress is another big factor, with 35% of households contributing 30% or more of their disposable income towards repayments according to ME's financial comfort report.
According to Reserve Bank data, Australian credit card debt is decreasing consistently and is currently $17.6 billion.
This has been driven by a cut in spending as the value of personal credit and charge card balances accruing interest dropped significantly throughout the pandemic.
The popularity of the debit card has also taken off over the past decade.
See Also: Save, Invest or Pay Off Debt First?
Why do Australians save?
Research from Heritage Bank shows around three in four Australians have a savings goal, but 70% don't have automatic savings set up to help them reach their goals.
According to the data, travelling, having enough money saved for unexpected costs, buying a house, and to offset their mortgage or other loans, are the most common reasons for saving money.
Research highlights, broken into age groups, include:
18-24 years are most likely to be saving for a car and education costs out of any other age group
25-34 years are most likely saving for a house deposit
35-44 years are most likely to be saving for travel and holidays
45+ are less likely to have a savings goal in place than any other group.
Three in five Aussie savers dip into their savings to fund their lifestyle.
Increased household savings are also more strongly correlated with both age and wealth, so you'll find people in certain brackets tend to save more.
Do Aussies use their savings account?
According to UBank, 35% of Aussies don't use a savings account.
This could be for a number of reasons:
They might not know the difference between a transaction account and a savings account.
They might be living paycheque to paycheque
They might choose to invest all their savings in equities, bonds or property instead.
Having a savings account is useful for keeping money in a safe location and accumulating interest. According to ASIC, 52% of successful savers transfer spare funds to their savings account on a regular basis, while nearly a quarter (21%) set up automatic transfers into their savings every payday.
It's generally a good idea to have at least three to six months' worth of living expenses in liquid cash in case something unexpected happens, like losing your job or falling ill for a lengthy period. This is called an emergency fund.
Term deposits are a similar product to savings accounts, though they offer a fixed interest rate for a fixed term. If you want to earn a fixed interest rate on your cash, the table below features term deposits with some of the highest interest rates on the market for a six-month term.
How to save money
Try to be better than the average saver in Australia.
Depending on who you ask, you'll get various answers to the same question: how much should I be saving out of every paycheque? You'll find that most 'experts' will say between 10-30%, but this obviously isn't possible for people who barely make enough to get by, are experiencing mounting debts or have other expenses, like caring for a sick loved one.
The first step towards savings is budgeting – doing a monthly budget of all your expenses can give you a good starting point. From there, you can cut out unnecessary expenses or prioritise the more important ones. You should then move on to clearing debts if you have them. Having money sitting in a savings account might not mean much if you're getting charged through the nose in loan interest.
When you do decide to set a savings goal, start small, and work from there. Achieving a realistic goal can give you the confidence to kick on and save bigger amounts over time.
Article first published August 2019 by William Jolly, last updated 27 April 2022.
---
Image by Marco Lopez via Unsplash