A 95% loan-to-value ratio essentially means you have a 5% deposit, and the bank or lender lends you the rest of the money. So, on a $500,000 property value, that means you need a $25,000 deposit, while you'll be loaned $475,000.
Before the Global Financial Crisis of 2007-09, and later the Hayne Royal Commission of 2018-19, it wasn't uncommon for banks to loan more than this. However, 95% LVR is about the maximum you'll be able to find these days.
In a world of ever-growing property prices, saving up only a 5% deposit is a tempting prospect, especially as you can get into the market sooner. However, there's a few considerations you might want to make a note of first.
95% LVR or 5% Deposit Home Loans
In the market for a home? The table below features some of the lowest-rate 95% LVR (5% deposit) home loans on the market
Lender

---

Variable

More details

G&C Mutual Bank – First Home Buyer Loan Special (Principal and Interest)

Variable

More details

P&N Bank – & Basic Home Loan (LVR 80%-95%)

Variable

More details

Geelong Bank – 1, 2 Home Loan (Principal & Interest) (LVR 90% - 97%)

Variable

More details

The Mutual Bank – First Home Buyer Package Home Loan (Principal & Interest) (LVR < 95%)

Variable

More details

QBANK – Classic Home Loan Special Offer (QLD only) (New Customer) (LVR 90%-95%)

Variable

More details

MOVE Bank – Straightforward Plus Home Loan ($150,000 - $499,999) (LVR 90%-95%) (New Customer)

Variable

More details

NAB – Base Variable Home Loan (Principal and Interest) (New Customer)

Variable

More details

Commonwealth Bank – Standard Variable Home Loan (Principal and Interest)
Important Information and Comparison Rate Warning
Advantages of 95% LVR Home Loans
1. Less time taken to save for a deposit
Saving money can be tedious. By saving up only 5%, you spend less time saving up. Or you can divert some of your savings to other assets, like shares, or leave some in the bank for a rainy day.
Domain research indicates it takes first home buyers more than eight years to save for a 20% deposit for a modest house in Sydney. Saving up 5% would theoretically take only a quarter of that time.
2. Get into market sooner
With less time taken to save, you can get your keys sooner, and potentially start realising capital growth. Seeing your home appreciate in value could quickly make you forget that you're paying Lenders Mortgage Insurance (LMI) and a potentially higher interest rate on your home loan. However, it should be noted that capital growth isn't guaranteed.
3. Take advantage of First Home Loan Deposit Scheme (FHLDS) and other stimulus
The FHLDS is a Federal Government initiative allowing first home buyers to get a 95% LVR mortgage without having to pay LMI. This is a cost saving of potentially tens of thousands. However, spots are limited, and there are other restrictions as well. Another program includes the Family Home Guarantee, which allows you to buy a property with just a 2% deposit.
States and territories also have various initiatives granting money to first home buyers to put towards their deposit.
4. Refinance after you build up equity
Equity is essentially how much of the property's value belongs to you - that is, the value of your property minus what you owe on the mortgage. Chances are after a year or so, you could refinance with 20% equity under your belt, and attain a more competitive home loan rate. Of course, if you're still locked into a fixed-rate home loan, you probably won't be able to do this, unless you're willing to pay break costs.
Disadvantages of 95% LVR Home Loans
1. Pay Lenders Mortgage Insurance (LMI)
LMI is a pesky insurance premium you pay as the lender assumes more risk. This insurance covers the lender, but the borrower has to pay it. According to Genworth's calculator, a 5% deposit on a $700,000 owner-occupied home could mean an LMI premium of more than $27,000 for a 30-year loan term. Use the calculator below to find out if LMI is a cost worth paying.
2. Larger Repayments
LMI is often capitalised into the loan itself, resulting in a bigger loan repayment. On top of that, you're also paying back 95% of the property's value, as opposed to 80% or less, which makes for a larger fortnightly or monthly payment.
3. Risk of Property Prices Going Backwards
While this is true for any LVR, property prices going backwards is always possible, despite how strong Australian property markets may seem. Owing more on the home than it's worth is called negative equity. While only a problem if you're willing to sell, negative equity is not a nice feeling.
For example, if you've only got a $20,000 deposit, you've only got $20,000 in equity. If your property's value declines by more than $20,000, you're in negative equity territory, and you're paying interest for a mortgage on a property worth less than what you borrowed. Think of your deposit as a buffer to negative equity; less deposit equals less buffer, and there's more risk if property prices head south.
4. Higher Interest Rates & More Interest Paid
As the lender assumes more risk, you're more likely to face a steeper interest rate. As per the graph below, owner occupiers pay a not-insignificant premium for higher-LVR home loans. Also, as you're paying back 95% of the home's value (which attracts interest), you're going to pay much more interest over a 30 year term than across lower LVRs.
Article first published 17 September 2021, last updated 18 May 2022.
Photo by Jason Briscoe on Unsplash
---
---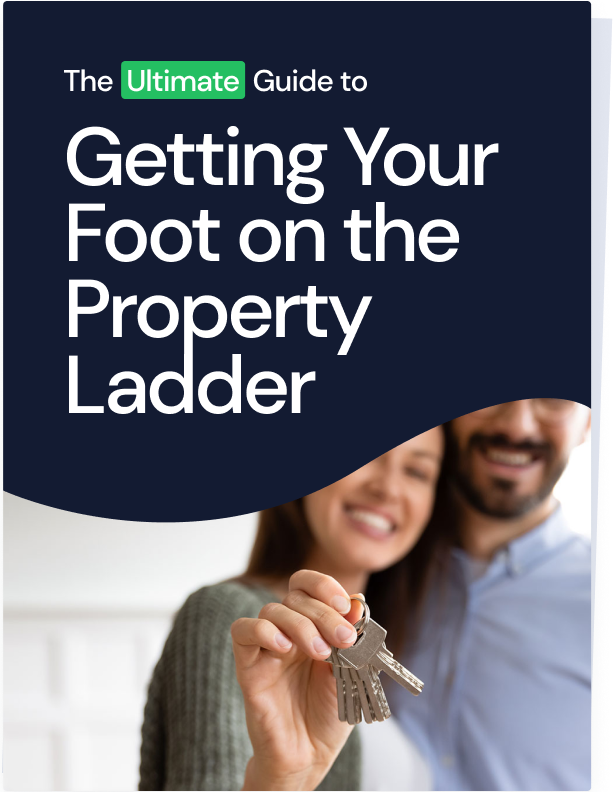 Ready, Set, Buy!

Learn everything you need to know about buying property – from choosing the right property and home loan, to the purchasing process, tips to save money and more!

With bonus Q&A sheet and Crossword!