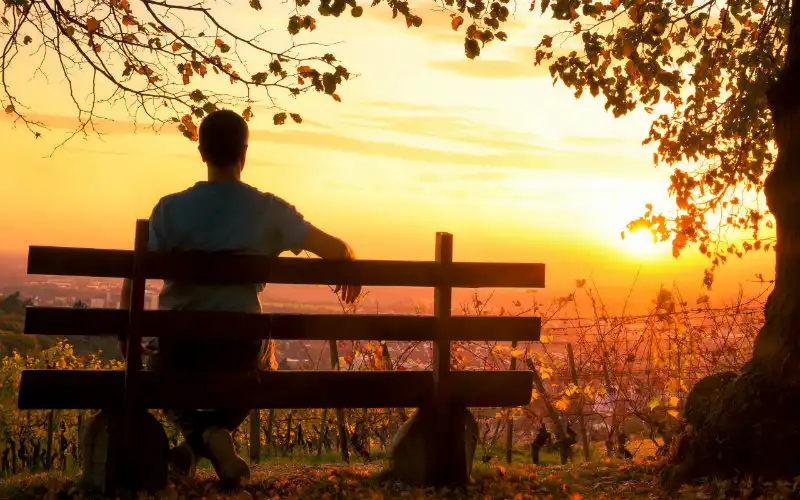 There are some fundamental differences – and similarities – between term deposits and savings accounts.
Two of the more basic ways of earning a return on your money are through savings accounts and term deposits. Other options, like investing in equities or property, may generate higher returns but come with a higher risk of producing losses.
Savings accounts and term deposits are relatively low-risk products, especially given the government guarantees up to $250,000 of your funds with any ADI (authorised deposit-taking institution).
So, if you've got a lump of cash you want to tuck away without the threat of it plunging in value, a savings account or a term deposit could be good options for you. But which of the two might be a better option for you?
In some ways, savings accounts are quite different from term deposits. In other ways, they're quite similar.
We've compiled the differences and similarities between savings accounts and term deposits to help you make an informed decision. We'll compare them on:
Interest rates
Fees
Flexibility and stability
Extra features
First thing first – What are they?
What is a savings account?
A savings account is a bank account that allows you to deposit and withdraw money and earn a variable rate of interest on it. Unlike a transaction account, savings accounts typically don't come with a debit or EFTPOS card, so the funds are generally less accessible.
While you generally can't transact with a savings account, most allow you to transfer money in and out of it at any time online.
Looking for a good term deposit? The table below displays some of the highest term deposit interest rates available for a one-year term.
What is a term deposit?
A term deposit is a product which locks away a sum of money on a fixed interest rate for a fixed period of time. Unlike savings accounts, most term deposits do not allow you to access your money without a cost – see the 'fees' section below for more information on how this works.
Want to earn a fixed interest rate on your cash? The table below features term deposits with some of the highest interest rates on the market for a six-month term.
Advertisement
6 Month Term Deposit
Product Features
Other terms available between three months and five years
Small minimum deposit
Loyalty bonus when you roll over your term deposit
No account fees
Product Features
Other terms available between three months and five years
Small minimum deposit
Loyalty bonus when you roll over your term deposit
No account fees
Interest rates
Interest rates have historically been pretty matched between term deposits and interest rates, with term deposits having a slight edge. Both products have been strongly tied to the official cash rate in the past, so with the cash rate at record lows, there's not much to cheer about when it comes to the interest rates on savings accounts and term deposits these days.
The infographic below demonstrates how savings account interest rates have changed over time since 2002.
Read this article for an in-depth comparison between the interest rates on term deposits and savings accounts.
Differences between a savings account and a term deposit
Savings accounts
Interest rates on savings accounts are variable, not fixed, meaning providers can change them at will depending on external factors (like the cash rate increasing or decreasing) or internal factors (bank profits down). This can be a good thing for savings account users in a rising interest rate environment, but in a falling interest rate environment, you may cop cuts to your bank's interest rate.
The highest total interest rate at the time of writing (December 2019) is 2.25% p.a. - but the average base interest rate is much lower, sitting at around 0.50% p.a.This was closer to 2.00% p.a. two years ago. When you factor in bonus interest rates (the additional interest you can earn on some accounts either in the first few months of opening the account or by meeting specific conditions), you're more likely to get something in the region of around 2.00%.
Read our article on the different types of savings account interest rates to learn more about base, bonus and total interest rates, and see our list of the highest savings account interest rates here.
Term deposits
Term deposit rates are fixed for the length of a term, so unlike savings accounts, you don't experience either a rise or a fall in your term deposit interest rate - you get what's been offered by the bank.
According to the RBA's Retail Deposit and Investment Rates data, these are the average term deposit rates (as at October 2019) for various term lengths from Australia's five largest banks, compared with the average interest rates a year prior:
| | Oct 2019 | Oct 2018 |
| --- | --- | --- |
| One month | 0.70% p.a. | 1.40% p.a. |
| Three months | 1.30% p.a. | 1.90% p.a. |
| Six months | 1.20% p.a. | 2.00% p.a. |
| One year | 1.25% p.a. | 2.20% p.a. |
| Three year | 1.25% p.a. | 2.45% p.a. |
By looking around, you can get rates higher than 2.00% p.a. depending on who you pick, but there aren't too many. The higher interest rates tend to be offered by some of the smaller institutions. If you'd looked about a year ago, you might have been able to find rates in excess of 3.00% p.a.
How you might earn more interest on savings accounts than term deposits
Say you deposited $10,000 in both a savings account and a term deposit for two years, with both paying an interest rate of 2.00% p.a. At the end of these two years, the savings account will have earned you roughly $408 (assuming there were no interest rate changes), and the term deposit slightly less at exactly $400. Why is this?
The reason is savings accounts earn compound interest while term deposits earn simple interest.
With compound interest, the initial principal (the $10,000) earns interest as well as the previous interest earned. So you earn interest upon your interest. Term deposits typically earn simple interest, where interest is paid at the end of a specified term on the principal.
You'll find that the bigger the investment the greater the difference between savings accounts and term deposits. For example, by depositing $50,000 instead of $10,000, the savings account in the example above will earn roughly $2,039 in interest while the term deposit earns $2,000.
Some longer-term deposits give you the option of earning fortnightly, monthly, quarterly, or annual interest payments - we'll cover this in more detail in our 'features' section.
Remember though: savings account interest rates are variable, and can therefore fall or rise at the bank's discretion. Term deposits have fixed rates, so they don't fluctuate.
Remember though: savings account interest rates are variable, and can therefore fall or rise at the bank's discretion. Term deposits have fixed rates, so they don't fluctuate.
Fees
As with most financial products, there are fees to consider, and some products charge less than others.
Savings accounts
Most savings accounts don't charge any fees, but some may charge:
Monthly account-keeping fees
Electronic transaction fees
Branch deposit fees
Over-the-counter transaction fees
The latter of these two fees can be higher than $20 with some institutions, so with a savings account it's generally better to do your transactions and deposits online rather than in a branch.
As at December 2019, one savings account charges a monthly account keeping fee of $6, which works out to be over $70 per year spent purely on holding the account open. Depending on how much you have in there, this can completely offset what you've earned in interest. Most charge no account keeping fees, however.
Term deposits
Most term deposits don't actually charge many (if any) fees – very few charge establishment or account-keeping fees nowadays. Most providers do charge a penalty for early withdrawals though: this can either be a flat fee or a tiered 'interest rate reduction' that lowers your fixed rate depending on how long you have left in your term.
Although the exact reduction will depend on your provider, it's not uncommon for them to reduce your rate like this:
| Percentage of the term elapsed | Interest rate reduction |
| --- | --- |
| 0% to 20% | 90% |
| 20% to 40% | 80% |
| 40% to 60% | 60% |
| 60% to 80% | 40% |
| 80% to 100% | 20% |
So withdrawing from your term deposit halfway through might mean you'd only earn an interest rate that's 40% of what was advertised. This can be a bigger cost than any savings account fee.
Stability and flexibility
Both term deposits and savings accounts are generally safe places to store your money, as deposits with any institution on APRA's list of authorised deposit-taking institutions (ADIs) are guaranteed by the government on amounts up to $250,000. Term deposits tend to be more stable due to their fixed interest rate, which isn't always a good thing.
Savings accounts
Savings accounts are more flexible than term deposits. You can transfer money in or out of them at any time, although you might fail to meet your bonus interest rate conditions (if your account has any) in doing so. You can also set up automatic transfers in or out to help meet your savings goals – some people choose to deposit a portion of their salary into their savings account every month.
Term deposits
If you're after flexibility then look elsewhere, because term deposits are a pretty inflexible product. You can't withdraw from them without incurring a penalty, and some even require you to give up to 31 days notice. Making extra deposits is also not available with most term deposits, so savings accounts are the clear winner on the flexibility front.
This lack of flexibility can be a positive for some – you might want your money locked away for a certain period of time so you aren't tempted to access it, which is much easier with a savings account. Term deposits are particularly popular with senior investors over 65, who don't mind exchanging flexibility for peace of mind and a stable interest return.
Extra features
Sometimes you might want a little extra when storing your cash. In most cases, it's savings accounts again that come out on top here.
Savings accounts
Features on savings accounts can vary between providers. In addition to offering bonus interest rates and little to no fees, a number of savings accounts allow for multiple linked transaction accounts, so customers can allocate money to different spend types. For example, you can have one account for 'fixed' costs, like bills, insurance premiums and mortgage repayments, while keeping another one for everyday spending.
Savings accounts can also come with apps that let you view your balance and track daily spending, while some of the more advanced banking apps feature savings tools like 'automatic round ups' which save small amounts from your daily transactions, or daily spending limits based on your money habits.
Research from Roy Morgan in 2017 found that 8.3 million people in Australia use mobile banking, which represents a near 72% increase from four years prior. Millennials are the clear leader here with mobile banking usage levels at nearly two-thirds, so it would seem banks with useful and attractive mobile apps will continue to become more important in the years to come.
Term deposits
Term deposits are pretty light in terms of features - they're a very simple product, so most of them are of the 'put your money in and just come back later' type. One feature that some term deposits offer is different interest payment periods. On longer-term deposits (usually more than a year), you can sometimes request to have interest paid:
Fortnightly
Monthly
Quarterly
Semi-annually
Annually
These more frequent payment periods allow for the effect of compound interest, but won't necessarily lead to higher interest earnings in total. You might find that the bank offers slightly lower interest rates in exchange for compounding interest. With these shorter interest periods, you can either have it added to your term deposit balance or be paid into your savings account.
Again, not all term deposits will allow this, so it's worth talking to your provider about before opening one.
Savings.com.au's two cents
Term deposits and savings accounts are very similar, yet different products, and both them fare better than the other in certain circumstances. Depending on what you're looking to get out of your money, below is a summary of whether the average term deposit or savings account is the winner when it comes to each of the above points:
Interest rates: tie
Fees: tie (unless you withdraw early from a term deposit or choose a savings account that charges monthly account-keeping fees)
Stability: term deposits
Flexibility: savings accounts
Extra features: savings accounts
When deciding between the two, you need to consider your specific requirements, your current budget, how much you can afford to invest, what your savings goal is and how likely you are to need your money in the future. If you like having liquid access to your funds and want control over your finances while saving, you might want to go with a savings account. Alternatively, longer-term savings goals where you want to remove the temptation to access your money will likely be better suited to a term deposit.
When comparing products, just make sure you find a good interest rate. Even in today's low-rate environment, there's plenty of competition between providers, so don't get stuck with a dud.
Savings.com.au recommends you seek independent financial advice, having regard to your specific requirements, needs and objectives.
---
Latest Articles