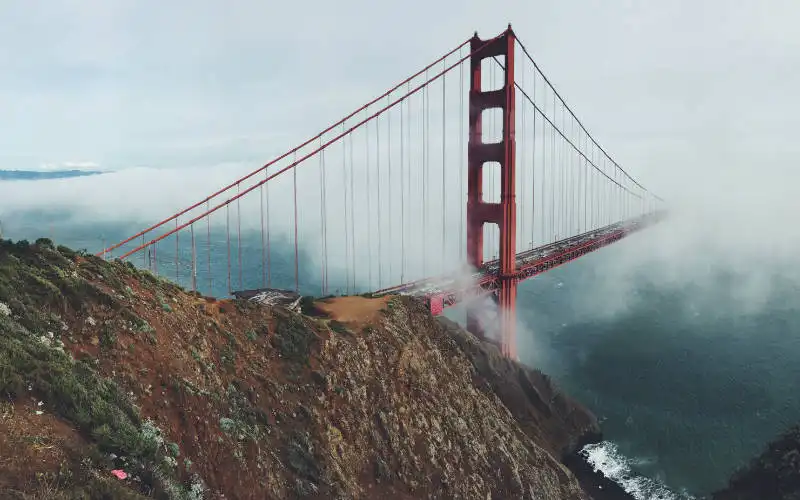 Buying before selling - bridging loans can help you, ahem, bridge the gap between buying your new property and selling your old one.
In an ideal world, we'd all be able to perfectly synchronise the dates that we sell our old home and purchase a new one. But we don't live in a perfect world - selling via private treaty can be unpredictable, and the auction marketing process is typically done and dusted in four weeks.
Sometimes, you find your dream home and you want to secure it before someone else swoops in – but you don't have the funds to purchase it because the dust (money) hasn't settled on your old home.
Enter the bridging loan.
---
Advertisement
Buying a home or looking to refinance? The table below features home loans with some of the lowest interest rates on the market for owner occupiers.
Lender

---

Variable

More details

FEATURED

UNLIMITED REDRAWS

SPECIAL OFFER

Smart Booster Home Loan Discounted Variable - 2yr (LVR < 80%)

Fast turnaround times, can meet 30-day settlement
For purchase and refinance, min 20% deposit
No ongoing or monthly fees, add offset for 0.10%

Variable

More details

FEATURED

100% FULL OFFSET ACCOUNT

NO APPLICATION FEE OR ONGOING FEES

Low Rate Home Loan - Prime (Principal and Interest) (Owner Occupied) (LVR < 60%)

No upfront or ongoing fees
100% full offset account
Extra repayments + redraw services

Variable

More details

NSW/VIC/SA METRO & INNER REGIONAL AREAS

Variable Home Loan (Principal and Interest)

$5000 Cashback. T&Cs Apply.

Variable

More details

REFINANCE ONLY

Variable Rate Home Loan – Refinance Only

A low-rate variable home loan from a 100% online lender. Backed by the Commonwealth Bank.

Variable

More details

NO ONGOING FEES

FREE REDRAW FACILITY

Live-in Variable Loan (Principal and Interest) (LVR < 90%)

Rate Match Guarantee. Tic:Toc will match the rate on identical variable P&I home loans. T&C's Apply.
Fast turnaround times, can meet 30-day settlement
For purchase and refinance, min 20% deposit
No ongoing or monthly fees, add offset for 0.10%
Base criteria of: a $400,000 loan amount, variable, fixed, principal and interest (P&I) home loans with an LVR (loan-to-value) ratio of at least 80%. However, the 'Compare Home Loans' table allows for calculations to be made on variables as selected and input by the user. All products will list the LVR with the product and rate which are clearly published on the Product Provider's web site. Monthly repayments, once the base criteria are altered by the user, will be based on the selected products' advertised rates and determined by the loan amount, repayment type, loan term and LVR as input by the user/you. *The Comparison rate is based on a $150,000 loan over 25 years. Warning: this comparison rate is true only for this example and may not include all fees and charges. Different terms, fees or other loan amounts might result in a different comparison rate. Rates correct as of June 25, 2022. View disclaimer.
What is a bridging loan?
A bridging loan is essentially a short-term financing solution designed to bridge – pun intended – brief gaps in funding. Many people use a bridging loan when they want to buy a new home yet the buyer's funds haven't yet reached the seller's bank account yet.
A bridging loan is often an interest-only home loan with a limited loan term, usually a maximum term of either six or 12 months. The expectation you will sell your existing home in this time - sounds reasonable right?
Bridging loans can be organised quickly, making them ideal for buyers who need to move quickly to secure the purchase of a new property. One bridging finance lender, TechLend now called Bridgit, says it can approve finance in a day.
Essentially, a bridging loan is a little bit like a line of credit that you take out to cover the 'bridge' between buying the new property and receiving settlement funds of the old property.
Bridging loan interest rates
Bridging loan interest rates tend to be higher than normal owner occupier loans, sitting around the 6% p.a. mark.
This is because the terms are shorter, and the lender's risk is generally higher. No that doesn't mean you're a deadbeat. However, stuff happens. Maybe the buyer's finance for your old home falls over and some hiccups happen. Maybe your new home is re-valued at fewer monies.
And because the interest rate is expressed as p.a. - per annum or year - when condensed down to three or six months, the interest paid in reality is half or a quarter of that.
How does a bridging loan work?
When you take out a bridging loan, the size of the loan depends on how much debt remains on your old property, as well as the purchase price of the new property. These two values combined represent what's known as your 'peak debt'.
For example, if you still owe $350,000 on your older home loan and your new home is $900,000, your peak debt would be $1,250,000. Lenders typically allow home buyers to borrow up to 80% of this peak debt. Lenders also take into account the likely sale price of your old property and other costs of selling when assessing your borrowing power.
In crunching these numbers, bridging lenders may factor in a 'fire sale' buffer. For example this could mean they take 10-15% off your estimated property value to account for the possibility you're forced to sell the property for less.
Bridging loan repayments
During the bridging period, the borrower typically accrues interest costs on the two sets of debts - the existing home loan on the old property, plus the new home loan for the new property and other costs.
Affording principal and interest repayments on what's likely to be a much larger debt than you're used to can be very hard for the average Aussie – even if it's just for a short while. Thankfully, many bridging loans only require interest-only repayments, which can be much easier to meet.
Some lenders also offer the option of delaying these repayments during the bridging period by capitalising the interest repayments on top of the loan balance, although this essentially means you'll be charged interest on your interest costs.
Lenders also tend to allow borrowers to make voluntary principal payments during the bridging period, which could help reduce the total interest paid.
When you eventually manage to sell the old property, the proceeds of the sale are used to pay off the existing debt, after which the bridging loan is closed and the remaining debt (mostly for the purchase price of the new property) becomes a standard home loan.
You may then start making principal and interest repayments off the new loan and any leftover funds from the sale of the old property could be used as a lump sum principal repayment off it.
Bridging loan terms
Bridging loans are short-term loans which are normally offered for a period of six months but some lenders can offer a bridging period of up to 12 months. It's extremely unlikely to find a bridging period offered for longer than 12 months because bridging loans are only a short-term finance solution.
If you fail to sell your old property within the set period, the lender may get involved with the sale and lower the sale price. This lower sale price might not be enough to pay off the entire bridging loan. In this instance, the remaining debt may be added to the new home loan.
What types of bridging loans are available?
There are two types of bridging loans: open bridging loans and closed bridging loans. Whether you need a closed bridging loan or an open one will depend on where you are in the process of selling your existing property, which we'll explain more below.
Closed bridging loan
A closed bridging loan is used if you already have a contract of sale on your current property and your settlement date is fixed. A closed bridging loan can give you the temporary finance so you can buy your new property while you wait for the funds of the sale to come through.
Closed bridging loans are seen as being less risky and they're generally easier to get than an open bridging loan because the sale of your old home has already been 'locked in'.
You can capitalise the repayments into a single sum and pay it once you've received the funding from the sale of your old home.
Open bridging loan
An open bridging loan is used by buyers who have found their dream home and want to secure it even though they haven't found a buyer for their current place of residence. As you can imagine, lenders are a bit more hesitant to offer an open bridging loan because the risk is greater.
Lenders will expect to see details about the new property and proof that you're actually marketing your current home. Many lenders will also insist you have an exit strategy in place in case you can't find a buyer for your current home. It's likely you will also need a significant amount of equity in your current home to draw from.
Bridging finance for construction or property purchase
Most bridging loans are only for the purchase of existing property, though some lenders may offer bridging loans for the construction of a new property. If you would rather stay in your current home while you build your new home, a bridging loan can be a good option as it saves you from the hassle of selling your home and renting elsewhere in the meantime. Plus, you have the added bonus of only having to move your stuff once!
There are also bridging loans specifically for seniors who are either moving into another home/assisted living facility while their current home is on the market or are waiting for retirement benefits to start flowing.
Bridging loan lending criteria
There may be some requirements for bridging loans that don't apply to other types of home loans, simply due to the nature of bridging loans. With many lenders, these are the criteria for bridging finance:
Maximum loan to value ratio (LVR) meaning you need a minimum amount of equity to apply (usually 20%)
Maximum loan term applies to bridging loans (usually between 6 and 12 months) in which time your current home must be sold by
Not usually allowed to use a redraw facility on the bridging loan during the bridging loan term
Not usually available for construction loans, company purchases or strata title purchases
The pros and cons of bridging loans
It's important to weigh up the potential upsides and downsides before taking out a bridging loan. While they can bridge the gap between buying your new home and selling your old one, they aren't the right solution for everyone.
Advantages of bridging loans
Being able to move quickly to secure your new home even if you haven't necessarily found a buyer for your old one yet
Avoid the temporary inconvenience of having to pay two sets of principal and interest repayments on two separate home loans while you wait for your old property to sell
You can avoid the hassle of having to rent a house between the time it takes to sell your house and purchase the new one
Disadvantages of bridging loans
Bridging loans often have higher interest rates than standard home loans
Capitalising your interest costs into the new loan means you end up paying interest on top of interest. That's not to mention if you aren't able to sell your existing property quickly, that interest will keep building up
Pressure to sell before the end of the bridging period
You may face break costs if your current home loan is a fixed rate one and you exit it early
Bridging finance may require two valuations (on the current property as well as your new one) – that means two valuation fees which can cost a few hundred dollars each
Savings.com.au's two cents
The thought of taking out bridging finance and effectively owning two properties at once is enough to send a chill down many homebuyers' spines. If you're risk-averse, bridging finance probably isn't for you. Then again, if you're risk-averse you probably wouldn't buy before selling anyway.
Bridging loans aren't for everyone and for many it's still better to sell their current home before buying a new one.
However, the property market can be riddled with uncertainties, and it's not always possible to perfectly match up the dates that you sell your old home and buy the new one. Sometimes you find your dream home and want to pounce on it before anyone else can get their grubby mitts on it – even though your current home remains very much unsold.
In this case, a bridging loan can give you the ability to move quickly by giving you a temporary finance solution – but it pays to be aware of the risks. The biggest one is that your home doesn't sell within the bridging period. If that happens, some lenders may jack up the interest rate or force you to sell the property for a much lower price. Most will just revert the loan back to a principal and interest loan and require you to pay them both off at the same time. Things can get ugly if that happens.
Before taking out a bridging loan, be realistic about the price your property will sell for and how long it will take to sell. Think about what you'll do if your home doesn't sell as quickly as you think it will.
First published 26 September 2019, last updated 23 March 2022.
---
Photo by Robert Bye on Unsplash