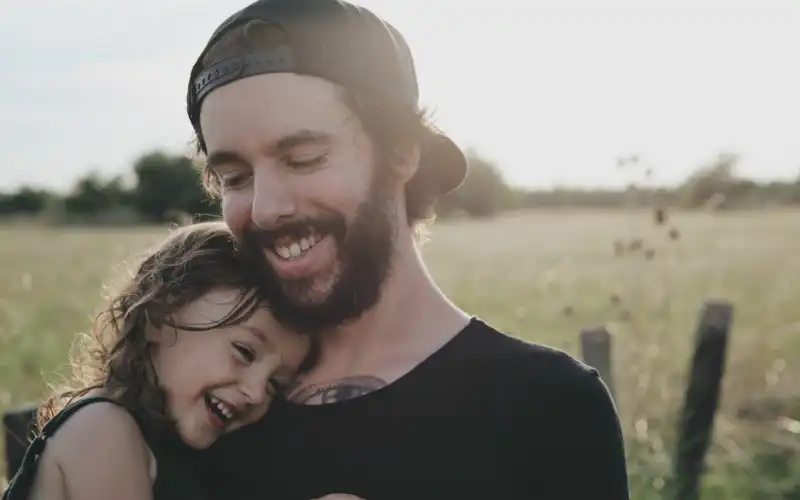 Learn what characterises financial institutions as an ADI and what they can offer consumers that non-ADIs can't.
What does ADI mean?
ADI stands for Authorised Deposit-Taking Institution. Since the Banking Act of 1959, a bank or financial institution must be an ADI if it is to accept deposits from members of the public. That means that banks need an ADI license to offer any of the following:
Chequing accounts
Cash management accounts
APRA – the Australian Prudential Regulation Authority – supervises ADIs authorised under the Banking Act. So any institution wishing to take deposits has to go through APRA to gain a license and will be subject to their requirements and ongoing supervision.
Deposits with registered ADIs are covered by the Australian Government's guarantee.
Want to earn a fixed interest rate on your cash? The table below features term deposits with some of the highest interest rates on the market for a six-month term.
Non-ADIs
Just because a bank isn't registered as an ADI doesn't mean it can't offer any financial products at all. It just means they can't offer banking services (which includes taking deposits) and are referred to as non-ADIs. These non-ADI institutions include:
Broker-dealers: borrow from and lend to large corporations and governments
Non-banks & Finance companies: provide loans (e.g.

mortgages,

car loans, personal loans) to households or SMEs (small-to-medium sized enterprises) with funding often exclusively sourced from wholesale markets (as opposed to consumer deposits)
Securitisers: issue securities backed by assets borrowed from third parties
If you were looking to use a term deposit, look elsewhere, since non-ADIs cannot legally take deposits. But a non-ADI can be a valid option for something like a home loan, as they still have to follow the Consumer Credit Code. This means that all their rates and fees need to be transparent to customers, and many non-bank lenders offer some great value home loan products to be competitive with ADIs.
According to the Australian Treasury, non-ADI lenders accounted for roughly 6% of the total financial system assets in 2016, shared between as many as 1,500 lenders, both small and large. Remember to take the time to compare your options when choosing from so many lenders, just as you would with any bank.
Non-bank lenders provide housing 'buffer' but not enough to stop price falls: ANZ https://t.co/LDQUoe0UIf pic.twitter.com/9OiA40OUxo

— ABC News (@abcnews) October 24, 2018
Restricted ADIs (RADIs)
APRA released a new licensing framework in May 2018 called a Restricted Authorised Deposit-Taking Institution (RADI), which essentially allows wannabe ADIs a two-year period of limited banking activities to assist them in gaining the investment required to become registered. This process can be quite complicated and time-consuming and has very strict prudential standards, so the RADI must apply for an unrestricted ADI license at the end of the two years or exit the banking industry.
Additional restrictions placed on RADIs include:
A deposit limit of $2 million on the aggregate balance of all accounts
No more than $250,000 held per account
At the time of writing (January 2019) there are two restricted ADIs in Australia: Volt Bank and Xinja.
Australian bank deposit guarantee scheme
The Australian Government guarantees consumer deposits of up to $250,000 with ADIs under the Financial Claims Scheme (FCS). This means that if the institution you bank with collapses and the Australian Government activates the FCS, APRA will pay you back up to $250,000 of your money. Note that this would be a very unlikely situation – the last Australian bank failure was the Primary Producers Bank of Australia in 1931.
How much money is guaranteed in a bank account?
During the GFC, the deposit guarantee covered $1,000,000, but this was reduced to $250,000 in 2012. So if you had $300,000 in a term deposit with one bank, you would only be paid $250,000 of that money through the FSC in a banking catastrophe.
This scheme is capped at one person per financial institution, but you can get the guarantee from as many institutions as you like. If you have three separate term deposits with three separate ADIs, then each of these would be safe under the guarantee. However, if you had two term deposits with the same ADI which totalled more than $250,000, then you might not be covered for everything.
It's worth noting too that some ADIs have multiple brand names. These different brands are still part of the one ADI, and will therefore only be covered up to $250,000 in total, not each. You should do a quick search to see which ADI you're banking with to potentially mitigate risks.
Banking with an ADI can give you peace of mind knowing your money (or most of it) is safe even if the worst is to happen.
List of banks covered by the Australian government
It's not just the biggest banks with ADI licenses. There are many small regional banks, credit unions and building societies that operate as authorised ADIs. APRA has a complete list of authorised deposit taking institutions on its website, which you can view here.
According to the RBA, there are three types of ADI institutions in Australia:
| Type of institution | Number of ADIs | Total assets under management ($b) |
| --- | --- | --- |
| Banks | 98 | $5,410.4 |
| Credit unions and building societies | 40 | $54.7 |
So as at October 2020, there are 138 registered ADIs in Australia.


How did ADIs perform in 2018?
According to APRA's Quarterly ADI Performance data for September 2018, all ADIs in Australia saw a slight increase in assets under management over 12 months:
| | | | |
| --- | --- | --- | --- |
| | September 2017 | September 2018 | Change |
| Net profit after tax (year-end) | $35.8 billion | $35.8 billion | +0.1% |
| Total assets | $4,553.0 billion | $4,717.0 billion | +3.6% |
| Total capital base | $285.5 billion | $298.1 billion | +4.4% |
That's roughly $4.7 trillion in assets held!
Should you always use an ADI?
It's not possible under current regulations to legally get a term deposit or savings account from a reputable bank or financial institution that's not registered as an ADI. But if you're unsure about the validity of a term deposit or savings account you've come across, check if the provider is an ADI.
But when it comes to lending products, you don't have to borrow from an ADI. Products like home and car loans aren't classified as banking products, so they can be offered by non-ADIs, like non-bank lenders. Non-banks can offer competitive rates and fees on their loan products due to their less-extensive corporate structures, and they can also offer more personalised, niche lending solutions that bigger banks might not have. This is purely circumstantial though, and not every non-bank will do this.
Savings.com.au's two cents
While you do need your chosen bank or credit union to be a registered ADI to open a term deposit or savings account with them, the good news is there is currently more than 140 of them to choose from. Consult APRA's comprehensive list and narrow down your choices based on terms, fees, interest rates and features, if any apply.
Do the same with home and car loans, but don't be afraid to expand your search to non-bank lenders.
---
Article first published January 15, 2019. Updated December 1, 2020