As someone who built their first home, the thought of this happening to anyone sends shivers down my spine.
Although there are always hurdles to jump over when building a house, there's nothing worse than hearing your builder has gone bankrupt and work to your home has stopped effective immediately.
With a number of recent builders going under this past year, it's important to know what to do in this situation as well as what your rights are under each state government. As they always say, "it's better to be prepared."
---
Advertisement
Building a home? This table below features construction loans with some of the lowest interest rates on the market.
Lender

---

Variable

More details

loans.com.au – Solar Construction 90

10% deposit minimum
Up to 30 yrs loan term
Interest Only during construction

Variable

More details

Great Southern Bank – Basic Variable Owner Occupier Construction (LVR ≤ 70%)

Variable

More details

Qudos Bank – Construction Home Loan (LVR < 80%)

Variable

More details

Geelong Bank – HomeBuilders Loan (Interest Only) (LVR < 80%)

Variable

More details

loans.com.au – Construction Home Loan (LVR < 90%)

Interest-only during construction
No monthly or ongoing fees

Variable

More details

La Trobe Financial – Construction Home Loan

Variable

More details

Gateway Bank – Construction Home Loan
Important Information and Comparison Rate Warning
Why are builders going bankrupt?
What is causing Australia's residential building crisis? Why are builders dropping like flies?
Global disruptions in production and shipping, triggered by the COVID-19 pandemic, are the main culprits for the demise of builders in Australia. This includes supply chain issues, high material costs, state-enforced shutdowns, shortage of trades, and high labour costs.
With the cost of materials increasing significantly throughout the pandemic, many builders struggled to find and buy the supplies they needed to finish housing projects.
Partner at Cornwalls Law Richard Hutchings said this is especially the case for builders who signed fixed price contracts to build homes and were then caught out by soaring material prices.
"There have been pretty significant price increases for materials and goods which has posed a serious problem because most domestic and commercial building contracts have fixed prices," Mr Hutchings told Savings.com.au.
"As the builder usually can't pass the cost increases to the owner, it means they're obliged to absorb the extra costs.
"As a result, the margins a builder may have once had, may not be there any longer with some companies now building at a loss."
Essentially, builders are being squeezed.
According to data from the ABS (June 2022 quarter), building materials rose by 17.3% on average in the past 12 months.
The below building materials have jumped the highest in the June quarter 2022:
Reinforcing steel - 42.2%
Structural timber - 40.7%
Steel beams and sections - 37.6%
Plywood and board - 35.6%
Timber windows - 31.4%
Timber doors - 27.9%
Terracotta tiles - 26.5%
But it isn't just material costs that have impacted builders. Labour costs have also increased considerably across all trades.
The Housing Industry Association's (HIA) 2021-22 trades report found the highest increases were for the cost of:
Bricklayers - 16.4%
Carpenters - 12.5%
Painters - 12.2%
Plasterers - 10.6%
Joinery specialists - 10.2%
Electricians - 9.5%
Plumbers - 8.8%
How do you know when a builder has gone insolvent?
There are certain tell-tale signs your builder has gone insolvent.
According to Mr Hutchings, if you have symptoms of a job that's really badly behind or mismanaged, you should immediately check the ASIC register to find out if the company is deregistered or insolvent.
"Often, owners find out the builder has ceased operations when they have not been seen on site for a period of time and there's a disconnected phone line," he said.
"There is often a correlation between jobs that are badly delayed and badly managed, and then the builder becoming insolvent."
What are people's rights when their builder goes bust?
In the event that your builder goes bust, you can be protected by a type of mandatory insurance which must be taken out by the builder before construction begins. Your builder should provide you with a copy of this insurance certificate. If you don't receive it, you need to start asking questions.
"The builders warranty insurance is there to try and give you a chance to cover defective works, the extra over costs for incomplete works, and otherwise give you a bit of support in the event of the builder falling over," Mr Hutchings said.
Because the insurance, and rules and bodies that are responsible for handling builder insolvency differs in each state, below is a state-by-state breakdown of what to expect.
But before we get into it, here are a couple of things to remember.
When you find out your builder is insolvent, do not make any further payments towards your build. This will ensure that your losses from the incomplete works are reduced.
You should also seek legal advice prior to making a claim on a building insurance policy (or policies) or terminating the building contract.
"Getting legal advice about the termination of your building contract and also about making a claim under builders warranty insurance is essential," Mr Hutchings said.
"With the help of a lawyer, you can also obtain a defects report which makes it very clear what the defective works are [structural and non-structural], how much it will cost to fix them, and how to maximise your recovery [claim] under any relevant insurance policy."
New South Wales
In New South Wales, builders are required to take out home building compensation (HBC) cover for each home building project over $20,000.
The total limit (including non-completion of building work, defective building work and any other costs covered by the policy) is $340,000 per dwelling, with a sub-limit for incomplete building work of 20% of the contract price.
Insurance under the HBCF allows consumers to make a claim for a loss (e.g. financial loss or damage) caused by the contractor's defective or incomplete work in the event of the contractor's insolvency, death or disappearance.
You must make a claim within 12 months of the date the work stopped or failed to start.
If the HBC cover was issued on or after 1 July 2010, you will be insured by icare and should refer to the icare website for how to notify your loss and make a claim.
Victoria
In Victoria, builders are required to take out domestic building insurance (DBI), also known as builders warranty insurance for work valued at more than $16,000.
If your builder goes bust, you can make a claim on the policy by notifying the builder's insurer within 180 days of becoming aware of the builder's insolvency.
Typically, most builders in Victoria are insured by the Victorian Managed Insurance Authority (VMIA). If your policy was issued on or after 31 May 2010, it is highly likely the VMIA is the insurer, however there are a small number of other commercial providers.
The one thing to be aware of is your claim will be limited to a maximum of $300,000, with incomplete works capped at 20% of the total contract price.
Queensland
Residential building work in Queensland valued at more than $3,300 must have insurance through the Queensland Home Warranty Scheme (QHWS), which is administered by the Queensland Building and Construction Commission (QBCC).
If your builder has not completed the contracted works or if you have paid a deposit and building work has not started, you may be able to make a claim under the QHWS.
It's important to note that to lodge a non-completion claim, you must have signed a fixed price contract for the home.
The maximum claim you can make is $200,000. However, this increases to $300,000 if optional additional cover has been taken out.
Depending on the stage of your build, you will either receive:
A refund of the deposit you paid under your contract, or
The QBCC will pay the difference between the funds you still hold (or should still hold under your contract) and the amount they decide it will cost to complete the work with another licensed contractor.
The QBCC website contains information to help you understand more about how and when to make a claim. So if your builder goes bust, the QBCC website is the first thing you want to check.
South Australia
In South Australia, builders performing residential work that requires development approval and has a value of $12,000 or more must obtain building indemnity insurance (BII) on behalf of the homeowner.
BII protects the homeowner against financial losses in the event that the builder dies, disappears, or becomes insolvent before the completion of the building work.
The maximum amount you can claim is $150,000 if your policy was issued on or after 1 July 2017. For those policies issued before then, you can only claim up to $80,000.
To make a claim, you must contact the relevant insurer (e.g. QBE Insurance or Great Lakes Australia) to get the process started.
Western Australia
Mandated by Western Australia's Home Contracts Act 1991, builders must take out home indemnity insurance (HII) for residential projects valued at over $20,000.
HII covers completion costs up to a maximum limit of $100,000 should the builder become insolvent and be unable to finish the project.
If you were to lose your deposit due to builder insolvency, HII would only provide cover up to $20,000.
Unlike some other states, QBE Insurance, which arranges indemnity insurance cover on behalf of the WA Department of Mines, Industry Regulations and Safety, will require the payment of $500 excess to make a claim on home indemnity policy. In other words, if you make a claim you will have to pay $500.
Contacting the insurer is the first step you should take as soon as you find out your builder has gone bust. Details of who you need to contact will be on your Certificate of Insurance.
ACT
Builders must apply for residential building warranty insurance for work valued over $12,000. It covers homeowners for loss of deposit and incomplete/defective building work in the case their builder dies, disappears, or becomes insolvent.
In the ACT, the insurance policy provides for a maximum cover of $85,000 - the cheapest of all states.
The insurance or fidelity certificate covers:
incomplete building work due to the builder's insolvency, disappearance or death
defects that come to light after completion if the builder has died, disappeared or become insolvent
The relevant insurer must be informed within 90 days of the homeowner becoming aware of insolvency.
Northern Territory
In the Northern Territory, residential building cover is issued in the form of a fidelity fund certificate. It covers the homeowner against the costs associated with transitioning to a new builder in the case their current builder becomes bankrupt.
As a homeowner, the maximum amount you can claim is $200,000 if your home is incomplete, or deemed defective during the period of the consumer guarantees. This cover is capped at 20% of the contract price.
A fidelity fund certificate covers non-structural defects for up to a year and structural defects for up to six years.
To lodge a claim, contact Fidelity Fund NT directly.
Tasmania
In 2008, Tasmania was the only state in Australia to remove mandatory builders warranty insurance.
However, after the Hotondo Homes franchise went bust in Tasmania earlier this year, the government announced it would reintroduce home warranty insurance to cover customers in the event their builder dies, disappears, or becomes insolvent.
Make sure your builder has taken out builders warranty insurance
Prior to the commencement of your build, ask your builder for the builders warranty insurance certificate.
If it turns out you builder goes bust and they never paid for builders warranty insurance, it's highly likely you won't be able to make a claim and will not be able to get any money back on the insurance.
"Builders warranty insurance is required for domestic building works in each state and territory as a matter of law," Mr Hutchings said.
"It's not uncommon for builders that are in a difficult financial position to not pay for that insurance to try and save money.
"Owners should be watching out for this and ensuring they receive certificates of insurance as required under the contract and checking that they are correct or seeking legal advice if they're unsure."
Which builders have gone bust?
Over the past year, a number of builders across Australia have collapsed with fears more may fall in the following months and into 2023.
Here is a list of the main builders which have gone under in the past year:
Porter Davis Homes
Probuild
Condev Construction
Hotondo Homes Hobart
Pivotal Homes
Waterford Homes
Solido Builders
ABD Group
New Sensation Homes
Home Innovation Builders
Privium
Next
BA Murphy
Inside Out Construction
Dyldam Developments
Pindan Group
LDC Homes
Oracle Platinum Homes
Hallbury Homes
Although there were whispers (many of them, in fact) construction giant Metricon was experiencing financial difficulty earlier this year, the company denied it was on the brink of collapse arguing business is as usual.
Savings.com.au's two cents
Unfortunately, there's no fortune cookie or crystal ball out there that can predict whether your builder will go bust or not.
And although there's not much you can do to stop a builder from going insolvent, there are a couple of things you can do to ease the pressure if it does happen to you.
"Make sure to obtain legal advice and then properly terminate or end the construction contract, appoint a new builder, and make a claim under builders warranty insurance," Mr Hutchings suggests.
"If you're unsure of the process, get legal advice as there are certain ways to deal with the issues that may arise with an insolvent builder and also ways to put the insurance claim in."
The last and probably most important thing you can do is ensure your builder has taken out builders warranty insurance and has provided you with a certificate. This is a must (and also legal by law). After all, builders warranty insurance is there to cover you!
---
Disclaimers
This article is general commentary on a topical issue and does not constitute legal advice. If you are concerned about any topics covered in this article, we recommend that you seek specific legal advice.
Image by Machel Jarmoluk via Pixabay
---
---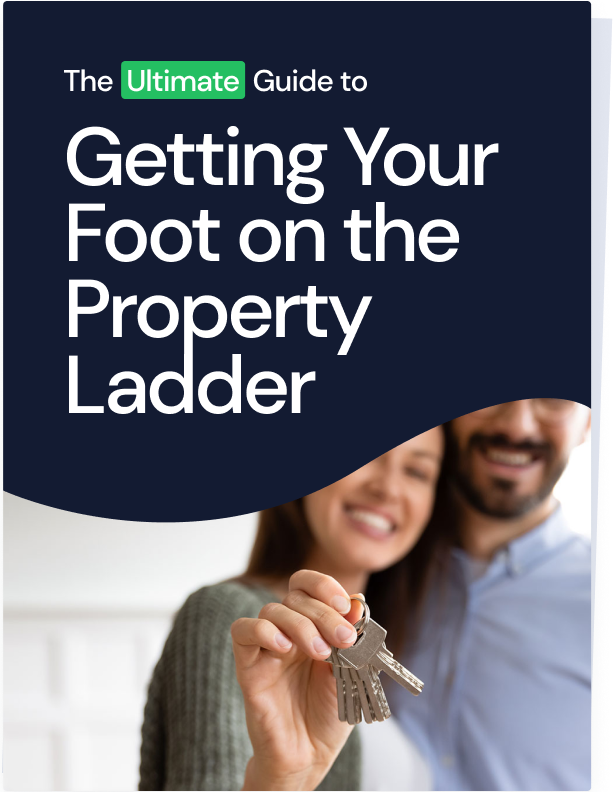 Ready, Set, Buy!

Learn everything you need to know about buying property – from choosing the right property and home loan, to the purchasing process, tips to save money and more!

With bonus Q&A sheet and Crossword!