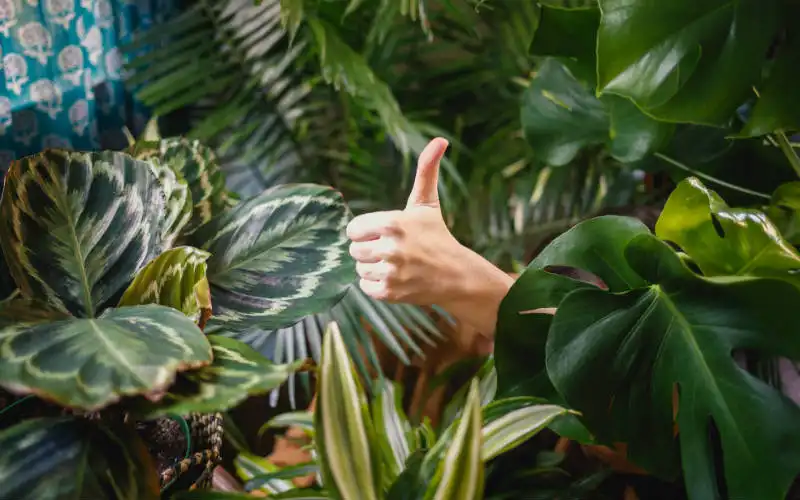 Photo by Katya Austin on Unsplash
Buying a home is an exciting time in one's life, and why shouldn't it be? You're making what's likely to be the biggest purchase in your entire life, and it's somewhere you could be living for decades to come.
But actually getting approved for a loan and finding a property you can afford is tricky at the best of times, and without guidance from a home loan lender, you could be going in blind, risking finding your dream home only to learn the lender won't approve you for a loan.
A lender may think you won't be able to afford the property or judge the property itself as too big of a risk to take on. Either way, you could avoid this situation by securing home loan pre-approval prior to conducting your property search.
The table below displays a selection of variable-rate home loans on offer, featuring a low-rate pick from each of the following three categories: the big four banks, the top 10 customer-owned banks, and the larger non-banks.
Provider
Ad rate
p.a.
Comp rate*
p.a.
Monthly
repayments
Base criteria of: a $400,000 loan amount, variable, principal and interest (P&I) home loans with an LVR (loan-to-value) ratio of at least 80%. If products listed have an LVR <80%, they will be clearly identified in the product name along with the specific LVR. The product and rate must be clearly published on the Product Provider's web site. Introductory rate products were not considered for selection. Monthly repayments were calculated based on the selected products' advertised rates, applied to a $400,000 loan with a 30-year loan term. Rates correct as at 01 June 2020. View disclaimer.
What is home loan pre-approval?
Home loan pre-approval (also known as conditional approval or mortgage pre-approval) is basically an initial assessment from a lender where they agree, in principle only, to lend you a certain amount of money to buy a property.
A mortgage pre-approval essentially serves two purposes:
It establishes your financial position with the lender and yourself
It indicates just how much a lender will lend you, and what type of house you can afford to buy
Pre-approval is not a binding guarantee of finance – things can still change throughout the home buying process that can impact your ability to service a loan. But it's generally a good idea to get pre-approved for a loan before settling on a house to buy, as it can give you a much better answer to the question: "Can I afford to buy my dream house?"
The two types of mortgage pre-approval
There are technically two kinds of pre-approval you can get:
A system-generated pre-approval, and
A full assessment
A full assessment is a more complete pre-approval: this involves a lender's credit department actually doing a full assessment of your finances, including checking and reviewing your home loan documents (see below) and doing a credit check. You'll usually have to speak to a lending manager either face-to-face or over the phone and answer questions, and they might even have to do a valuation of the property.
A system-generated pre-approval, on the other hand, can be much quicker. This type typically involves submitting an application for pre-approval online. While a full assessment can take days, system-generated or online pre-approval can be completed within hours. Some online lenders boast that they can give you an answer within minutes.
System-generated approval can be much quicker but isn't always as accurate and often has more terms and conditions attached to it.
How long does pre-approval last for?
This will depend on which lender you go with, but as a general rule, home loan pre-approval lasts for between three to six months. This should give you more than enough time to find an adequate property for your needs and get your finances together. But once this period has expired, you'll probably have to go through the whole approval process again.
Important facts to know about pre-approval
Before you visit 10 different lenders and look to spam pre-approval applications, just know it's not a slam dunk. Here are three potential negatives of pre-approval you should know beforehand.
It can impact your credit score
Doing multiple pre-approvals in a short space of time can leave a black mark on your credit score, since the lender will usually run a credit check, at least with full pre-approval assessments. This leaves an enquiry on your credit history.
So try to settle on one lender and one lender only and then seek pre-approval.
Unacceptable properties may be rejected
The lender might ask you what type of property you want to buy, or might include a condition called "subject to satisfactory valuation". This means your pre-approval could be terminated if you're buying what the lender deems to be a risky property, which are often:
Properties in dangerous areas (crime, high likelihood of natural disaster etc.)
Properties in remote areas
Properties near large power lines
Properties that are very run down
Properties in particular suburbs
Definitely remember to ask your lender about what sorts of properties they will and won't accept.
Interest rates and changing circumstances can affect your approval
If your personal or financial situation changes between pre-approval and your final application, your application will likely need to be reassessed. This could mean anything from:
You or your partner losing their job
You moving to a lower salary
Having to spend your deposit

on an emergency
You having a child or extra dependant (like a sick family member) move in
A change in the property's condition
A change in government regulations and more
Plus, changing interest rates (like the ones we've seen in 2019) can also influence how much you can borrow. A lender will generally assess your repayment capability over the life of a hypothetical loan based on their own serviceability buffers – rising interest rates might mean a once-approved application is rejected, due to you being a risk of not meeting higher repayments.
How to get pre-approved for a home loan
Pre-approval is usually a pretty simple process, and can usually be done online nowadays with many lenders. Alternatively, you can call someone or visit a local bank branch if it has one.
If you're serious about your property search and want to get a conditional approval done, make sure you have the following information handy:
What you own (a list of your assets like cars and shares, money in your bank account etc.)
What you owe (other loans, credit card debts etc.)
What you earn (your salary, money from investments and rent etc.)
Your daily living costs
You should also try to showcase a list of properties you're interested in (or just the one if you're deadset on it), as the lender may tell you these properties are unsuitable after completing your pre-approval. Having a deposit available and ready to show the lender will also help.
Can a mortgage broker help?
Most mortgage brokers don't charge an upfront fee for their services. With more than 60% of Australian home loans being settled by a mortgage broker, Mortgage Choice CEO Susan Mitchell says the right mortgage broker can really help with the pre-approval process.
"A mortgage broker will help you get all your paperwork together to submit your loan application," Ms Mitchell told Savings.com.au.
"They know what questions to ask you to ensure you're submitting all the necessary paperwork with your loan application and, when the time comes to apply for a home loan, (assuming your finances haven't changed in the 90 day period in which your pre-approval is valid) you will be able to save a lot of time when lodging your home loan application because most of your paperwork would already be sorted."
So if you don't have the time or the know-how to go through the pre-approval process from scratch, a mortgage broker can be a valuable service to take advantage of. Just be sure to find a reputable one – read our article on mortgage brokers for more information.
When is pre-approval not appropriate?
Pre-approval is usually a good choice in many situations, but there are certain circumstances, such as when you've just changed jobs or expect to change jobs, when pre-approval isn't always appropriate
"If you are self-employed or received seasonal income, or your income is irregular, pre-approval may be less valuable," Ms Mitchell said.
"If you have a complex financial situation or a grey area in your credit history, a preapproval may not be particularly valuable."
Ms Mitchell also said pre-approval might not be appropriate if you expect your expense profile to change significantly in the 90 day period.
"For example: a couple gains pre-approval on a loan only to learn they're expecting their first child within the pre-approval validity period."
Another instance where you can get denied pre-approval is if you've just taken on a load of additional debt, such as a big car loan or major credit card expenses. Don't expect to get pre-approved with the first lender you go to if you have messy finances at the time.
Pros and cons of home loan pre-approval
We get it, reading is boring. But if you only read a small part of this article, make it this pros and cons section about home loan pre-approval.
Pros
Pre-approval can give you a good idea of your budget when house hunting
It can also let you know the type of loan you can afford
It lasts three to six months, which could be more than enough time for you
It's easy to do and can make the home loan approval process much faster
Having pre-approval can make you seem like a more serious buyer to a real estate agent
Cons
It isn't a 100% guarantee of approval – you still need unconditional approval from a lender before committing to a purchase
Certain properties could be rejected from pre-approval
You might face rejection if your personal or financial circumstances change
Pre-approval tends to last no more than six months – sometimes finding the right house can take longer than this
Changing interest rates can also affect your pre-approval chances
Multiple pre-approval applications can negatively impact your credit score
Certain banks have unreliable pre-approval processes
Savings.com.au's two cents
Pre-approval can be a very useful process for a wide range of people, particularly those who are quite new to the home buying process.
"If you are in the market for your first home or investment property, you may want to consider getting home loan pre-approval as it will give you peace of mind that you will be able to secure a loan," Ms Mitchell said.
"Think of it as a dress rehearsal for a home loan application – when you apply for pre-approval, lenders will estimate how much you can borrow based on the information you provide to them.
"Whereas when you apply for a home loan after you have found the home you want to buy, the lender assesses your finances in much greater depth to determine whether you would be able to service the loan."
Ms Mitchell also told Savings.com.au that pre-approval can be a good option for people buying at auction.
"Pre-approval is useful for those who wish to buy at auction as it gives buyers a spending limit and allows you to bid with confidence. Just as you wouldn't walk into a supermarket without cash or card to pay for your groceries, you shouldn't bid at auction without pre-approval," she said.
"Bids at auction are legally binding, which means you wouldn't want to find yourself in a position where you made an offer only to find out you couldn't afford to buy the property."
Getting pre-approval – whether it's a quick online approval or a full assessment – can really shave time and stress off your house hunt. So get in touch with a lender to get started, remembering that's it's a solid but not 100% faultless process.
---
Disclaimers
The entire market was not considered in selecting the above products. Rather, a cut-down portion of the market has been considered which includes retail products from at least the big four banks, the top 10 customer-owned institutions and Australia's larger non-banks:
The big four banks are: ANZ, CBA, NAB and Westpac
The top 10 customer-owned Institutions are the ten largest mutual banks, credit unions and building societies in Australia, ranked by assets under management in November 2019. They are (in descending order): Credit Union Australia, Newcastle Permanent, Heritage Bank, Peoples' Choice Credit Union, Teachers Mutual Bank, Greater Bank, IMB Bank, Beyond Bank, Bank Australia and P&N Bank.
The larger non-bank lenders are those who (in 2019) has more than $9 billion in Australian funded loans and advances. These groups are: Resimac, Pepper, Liberty and Firstmac.
Some providers' products may not be available in all states. To be considered, the product and rate must be clearly published on the product provider's web site.
In the interests of full disclosure, Savings.com.au and loans.com.au are part of the Firstmac Group. To read about how Savings.com.au manages potential conflicts of interest, along with how we get paid, please click through onto the web site links.
*The Comparison rate is based on a $150,000 loan over 25 years. Warning: this comparison rate is true only for this example and may not include all fees and charges. Different terms, fees or other loan amounts might result in a different comparison rate.
Latest Articles