Whether you're hunting for your first home or a new investment property, one of the trickiest parts of the process is getting approved for a loan. Without any guidance from a home loan lender, you could be at risk of finding your dream home only to learn your lender won't lend what you need to buy it. Fortunately, you can make the whole situation clearer by securing home loan pre-approval before or during your property search.
Getting pre-approval – whether it's a quick online approval or a full assessment – can really shave time and stress off your house hunt.
What is home loan pre-approval?
Home loan pre-approval (also known as conditional approval or mortgage pre-approval) is essentially an initial assessment conducted by a lender after which they might agree, in principle, to lend you a certain amount of money to buy a property. A mortgage pre-approval essentially serves three purposes:
It establishes your financial position with the lender

It indicates approximately how much you might expect to borrow and what type of house you can afford to buy

It shows sellers and real estate agents that you're a serious buyer with the cash available to snap up a property
Pre-approval is not a binding guarantee of finance - things can still change through the home buying process and impact your ability to service a loan. However, it's generally a good idea to get pre-approved for a loan before settling on a house to buy, as it can give you a much better answer to the question: "Can I afford to buy my dream house?"
There are technically two kinds of pre-approval you can get:
A system-generated pre-approval, and
A full assessment
A full assessment is a more complete pre-approval. It involves a lender's credit department conducting a full assessment of your finances, including checking and reviewing your home loan documents and doing a credit check. You'll usually have to speak to a lending manager. Your lender might even want to conduct a valuation of the property you wish to buy.
A system-generated pre-approval, on the other hand, is typically much quicker. Getting this type of pre-approval often involves nothing more than submitting an online application. While a full assessment can take days, system-generated or online pre-approval can be completed within hours. Some online lenders boast that they can give you an answer within minutes. But there is a downside. This time of pre-approval won't always be as accurate as a full assessment and will likely come with more terms and conditions.
Lenders who offer pre-approval
In the market for a home? The table below features some of the lowest-rate home loans on the market who offer pre-approval.
Lender

---

Variable

More details

4.6 Star Customer Ratings

Includes Nov RBA Rate Increase

loans.com.au – Variable Home Loan (LVR < 90%)

Variable

More details

FEATURED

Unlimited Redraws

ubank – Neat Variable Home Loan (Principal and Interest) (LVR < 60%)

No annual fees – None!
Get fast pre-approval
Unlimited additional repayments free of charge
Redraw freely – Access your additional payments when you need them
Home loan specialists available today

Variable

More details

ANZ – Standard Variable Home Loan (Principal and Interest) (LVR < 80%)
Immediate cashback upon settlement
$2000 for loans up to $700,000
$4000 for loans over $700,000
Important Information and Comparison Rate Warning
How long does it take to get pre-approved?
The time it takes to receive your pre-approval will depend on your lender but, generally, shouldn't be too long.
Some banks say you should expect your pre-approval to take a couple of business days, others say they can get you a response on the same day, while those boating the fastest pre-approvals on the market reckon they can get back you within minutes or hours of submitting your application. However, wishful homeowners should be prepared to wait a handful of weeks, as that's how long it can take in some cases.
Once pre-approval has been granted, it usually lasts for a few months, giving you plenty of time to find a house to buy. But once this period has expired, you'll probably have to go through the whole approval process again or apply for an extension. After that, it typically takes around four to six weeks to reach settlement on a property.
How much should I get pre-approved for?
The good thing about pre-approval is it can give you a clear understanding of what you can and can't afford to borrow, as lenders will assess your financial situation and indicate how much you can afford to repay.
Generally speaking, you should try to get pre-approved for what you can reasonably afford, not what you might be able to afford. Take note of your recent bank statements, investment reports, and savings buffer, and input this information into a borrowing power calculator to get an idea of what you could afford to pay for before approaching a lender for pre-approval.
Setting your expectations too high can lead you into a mortgage that's too big for you to comfortably afford.
FAQs on pre-approval
Before you trawl the websites of dozens of lenders and begin to spam pre-approval applications, just know that getting a pre-approval isn't always slam dunk. Here are some things you should know about pre-approval before you seek it.
Do I
have to get pre-approved for a mortgage?

No, pre-approval is not a necessary step to get a home loan with most lenders, but it can help speed up the process and boost your confidence, that of the person selling your dream house, and your lender. If your lender has already run a fine-tooth comb through your finances and given you a preliminary tick of approval to borrow a certain amount, all parties involved will likely feel more certain you can leave the table with the property in hand.
Can you get multiple pre-approvals?
It might be temping to fill in dozens of pre-approval forms to find the lender willing to preliminarily offer you the largest home loan or the lowest interest rate. But submitting multiple pre-approvals in a short space of time can leave a black mark on your credit score, since lenders will usually run a credit check and, therefore, leave evidence of an enquiry on your credit history.
For that reason, it's probably best to try to settle on one lender and then seek pre-approval through it.
What kind of property can you buy as per your pre-approval?
The lender might ask you what type of property you want to buy, or it might include a condition called "subject to satisfactory valuation". This means your pre-approval could be invalid if you're buying what the lender deems to be a risky property. But what is a risky property? Well, it might be:
a high rise apartment
in a dangerous area (such as a suburb with a high crime rate or a greater likelihood of natural disaster)
in a remote area
near large power lines
very run down
in a suburb your lender deems otherwise undesirable
Definitely remember to ask your lender about what sorts of properties they will and won't accept a home loan for.
What you need for a pre-approval
If you're serious about your property search and want to get a conditional approval done, make sure you have the following information and paperwork handy:
Proof of your identity: It might go without saying, but a lender will want to ensure you are who you say you are
A list of your assets: These can be cars, shares, other properties, or any other asset you're responsible for
A list of your liabilities: It will want to know if you owe money on a car loan, hold credit card debt, or even if you have a HECS-HELP debt
What you earn: A bank will want to know your salary, as well as any income you receive from a side hustle or investments
Your living costs: The final piece of the puzzle are your expenses, as they can help a lender predict how much cash you'll have handy to service a loan
You should also try to show your lender a list of properties you're interested in (or just the one, if your mind is already made). Doing so might save you from finding out your lender doesn't approve of your dream property after you've done the ground work to find it. Having a deposit available and ready to show a lender could also help you secure a preliminary loan approval.
What happens after pre-approval?
So, you've secured pre-approval for a home loan? Congrats! Now you can start hunting for properties with greater surety of your ability to sign onto a mortgage and, probably, a clearer picture of your budget.
You can also bid at auction knowing you'll likely be able to hand over any cash you promise to a seller.
But keep an eye on your pre-approval's expiry. If you don't buy a house in the given time frame, you might have to apply for it to be extended or seek pre-approval all over again.
Can you be denied a home loan after pre-approval?
You can absolutely be denied for a loan even after being pre-approved by the same lender. There are plenty of reasons why this might happen:
The pre-approval expired: Simply put, if you didn't manage to find a property and submit an application within three to six months
Your financial circumstances changed: You might have lost your job or moved to a new one and in a probation period. This can make lenders nervous
The lender's own policies changed: If a lender makes policy changes (like stricter lending criteria), then it might reject previous pre-approvals
You're buying the wrong property: Some lenders don't lend to people buying certain properties
The

lenders mortgage insurance (LMI)

provider declines the loan: If your deposit is below 20%, the LMI provider might refuse to cover the loan
Interest rates change: If interest rates increase, your ability to repay the loan will likely change, which could cause lenders to reassess applications
There was a fault in the system: There's a chance you weren't supposed to be given pre-approval in the first place, which is more likely to happen in automated systems
There are other reasons for rejection too, like if a lender finds out you've lied on your application.
What do I do if my loan is denied after pre-approval?
If your loan is rejected after pre-approval, take a deep breath and calm your mind. This won't mean the end to your home buying journey. But what you do next could impact your financial health.
It's probably not wise to rush to another lender for another pre-approval. Too many applications in a short space of time could leave a bad mark on your credit report.
Instead, you should ask the lender why your application was denied and, if possible, remedy the situation. You might find you've been rejected for something that is easily remedied – for instance, you might be planning to take too long to settle on your purchase. If that's the case, you might be able to get the lender's approval by making a few simple adjustments.
If it's something more complex, like a notable change in your income, you might need to start the pre-approval process again. If you're having trouble, consider speaking to a mortgage broker or your lender directly.
Can a mortgage broker help?
Most mortgage brokers don't charge an upfront fee for their services, and the majority of Aussie homebuyers (60%) employ one during their house hunting journey.
If you don't have the time or the know-how to go through the pre-approval process from scratch, a mortgage broker can provide a valuable service – often for free. Just be sure to find a reputable one.
When is pre-approval not appropriate?
Seeking pre-approval is usually a good move, but there are certain circumstances, such as when you've just changed jobs or expect to change jobs, when pre-approval isn't always appropriate.
Another instance where you might want to think twice about getting pre-approved for a home loan is if you've just taken on a load of additional debt, such as a big car loan or major credit card expenses. You might want to lower your expectations of getting pre-approved with the first lender you go to if you have messy finances at the time.
Pros and cons of home loan pre-approval
We get it, reading is boring. If you only read a small part of this article, make it this section on the pros and cons of home loan pre-approval.
Pros
Pre-approval can give you a decent idea of your budget when house hunting
It can let you know the type of loan you can afford
It lasts three to six months, which will likely be more than enough time for you
It's easy to do and can make the home loan approval process much faster
Having pre-approval can make you seem like a more serious buyer to a seller or real estate agent
Cons
It isn't a 100% guarantee of approval – you still need unconditional approval from a lender before committing to a purchase
Certain properties could be rejected from pre-approval
You might face rejection if your personal or financial circumstances change
Pre-approval tends to last no more than six months and, sometimes, finding the right house can take longer than this
Fluctuating interest rates could increase the chances of being denied despite being pre-approved
Multiple pre-approval applications can negatively impact your credit score
Certain banks have unreliable pre-approval processes
---
Savings.com.au's two cents
Getting pre-approved for a home loan can be a very useful for a wide range of people searching for a new home, particularly if you're unsure of the home buying process. While it won't guarantee that you'll walk away with your dream home loan, it will give you a good indication of how much you can borrow and the sort of property you can buy.
Getting pre-approval – whether it's a quick online approval or a full assessment – can shave time off your house hunt, not to mention provide valuable peace of mind.
Those hoping to get pre-approved should get in touch with a lender or mortgage broker to do so. Though, it's important to remember that applying for pre-approval isn't always a simple and rewarding process.
Article first published August 2, 2021. Updated August 15, 2023
Photo by Katya Austin on Unsplash
---
---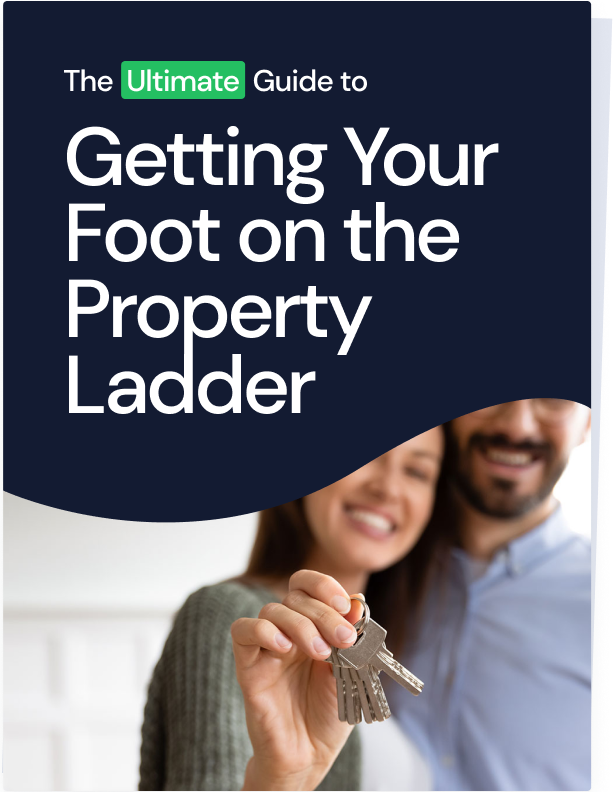 Ready, Set, Buy!

Learn everything you need to know about buying property – from choosing the right property and home loan, to the purchasing process, tips to save money and more!

With bonus Q&A sheet and Crossword!