Modern-day home loan features can include anything from the common offset account and redraw facility, to loan splitting and lines of credit, to more advanced features like personalised banking services and even 100% online account management.
Sometimes though, you might just want milk that tastes like real milk a home loan that acts like a real home loan. If that's you, you might be suited to a basic home loan, which along with being easier to manage, could well be cheaper too.
Buying a home or looking to refinance? The table below features a selection of home loans on the market with competitive variable interest rates for owner-occupiers.
Lender

---

Variable

More details

FEATURED

Online Exclusive

Up To $4K Cashback

Includes NOV RBA Rate Increase

loans.com.au – Variable Basic Cashback Home Loan (Principal and Interest) (LVR < 70%)

Immediate cashback upon settlement
$2000 for loans up to $700,000
$4000 for loans over $700,000

Variable

More details

FEATURED

Refinance Only

Apply In Minutes

Unloan – Variable Rate Home Loan – Refinance Only

No application or ongoing fees. Annual rate discount
Unlimited redraws & additional repayments. LVR <80%
A low-rate variable home loan from a 100% online lender. Backed by the Commonwealth Bank.

Variable

More details

FEATURED

Up – Up Home Variable (Principal & Interest) (LVR ≤ 90)

Up is 100% owned by Bendigo Bank.
Up to 50 offset accounts
New joiners get $10 by signing up to the app using code UPHOMESAVINGS. (T&Cs apply)
Immediate cashback upon settlement
$2000 for loans up to $700,000
$4000 for loans over $700,000
Important Information and Comparison Rate Warning
What is a basic home loan?
A basic home loan is a type of mortgage that tends to come with lower fees (ongoing and at application) as well as a lower ongoing interest rate, in exchange for not having some of the more attractive features seen in other home loans. For example, a basic home loan could have a discount of 20 basis points (0.20% p.a) on its interest rate, but it might not come with an offset account - which can be a deal-breaker for some because offset accounts can be very handy.
Many basic home loans do however come with redraw facilities, which can act like an offset account but have a few key differences.
Basic home loan interest rates
How low are the interest rates on these loans? At the time of writing, the big four have ongoing basic home loan interest rates of between 2.19% and 2.72%. Their standard variable rate loans, on the other hand, all have interest rates in excess of 3.00% p.a. A similar trend applies among smaller lenders: Reduce Home Loans, for example, has a basic home loan at 1.77% p.a (1.83% p.a. comparison rate*), but its discounted variable rate loan (for owner-occupiers paying principal and interest) is higher than the 2.00% p.a mark.
While these are just a few examples, there can be some serious discounts to be found by choosing a basic home loan. Based on broader research by Savings.com.au, the average basic home loan interest rate for a variable home loan is around 3.30% p.a, whereas standard variable home loans are closer to 3.50% p.a on average.
How are basic home loans different?
There isn't really much more to them than that. They're a simple, no-frills loan that trade-off features in exchange for cheap rates and fees compared to a standard variable loan.
Basic home loans usually have variable interest rates, but can be used by both investors as well as owner-occupiers, and can have principal and interest repayments or interest-only repayments. You can also refinance to a basic loan, and depending on the lender, secure the loan with the help of a guarantor.
Other types of home loans different to basic home loans include:
Read more in What are the different types of home loans?
What features can basic loans come with?
Despite being 'no-frills' and not having the most in-demand add-ons like an offset account, basic loans aren't entirely featureless. That will depend on the lender. Many basic home loans will still include some basic home loan features and add-ons, like:
Redraw facilities, allowing you to redraw extra repayments you've made (although they might charge a fee for access or set limits on the number of redraws allowed)

The option of making extra or more frequent payments, which allows you to adjust your repayment schedule to your needs and pay off your home loan faster. These may also be limited.

A 'top-up' feature, which lets you increase your original mortgage amount if you need to borrow for something else like a car, or if you need to spread out your repayments more. According to Savings.com.au's research, the vast majority (more than 90%) of basic loans still offer this feature.

Lump-sum payments, which let you deposit a larger chunk of money into your home loan, instead of making consistent, ongoing extra repayments.

Different repayment options, like interest-only, fixed and variable, turning your loan into a construction loan and more.
And of course, lower interest rates and fees which are usually well below what's offered on standard variable loans.
Who are basic home loans for?
Most borrowers can apply for a basic home loan, but that doesn't mean they're suitable for everyone. The type of people who are generally best suited to a basic home loan may include:
People borrowing small amounts: People borrowing larger amounts may want to consider getting a different kind of loan, as some bigger loans (like $750,000, $1 million etc.) can offer discounts to borrowers for paying more. People with smaller amounts, on the other hand, could be well suited to one of these cheap loans.

People who just want a home loan and nothing more: Features are nice, but not everyone can be bothered with them. If you just want a mortgage, and don't really care that much about offset accounts or redraws, then a basic no-frills loan could be right up your alley.

People who don't want to be tied down to any bank: Fancier home loans, especially loans with fixed rates or packaged products, can tie you down and make it harder to switch away. Basic home loans won't give you this problem, which is especially important as the ACCC recently said switching loans could save you around $17,000 in interest.
That being said, these loans might come with lower rates and fees, but by lacking the extra bells and whistles that can benefit other mortgage holders, better offers could be out there.
Pros and cons of basic home loans
As with most loans, basic home loans have advantages and disadvantages.
Pros of basic home loans:
Often cheaper interest rates compared to standard home loans

Often lower annual and ongoing fees

They may still have some features attached, like redraw facilities (although they may charge fees)

They may still allow you to make extra repayments if necessary

They can cater for most types of borrowers (refinancers, investors, first home buyers etc)

They're often simple to apply for, and convenient for people borrowing smaller amounts
Cons of basic home loans:
They may lack many of the better features that are popular with homeowners, like an offset account

This lack of features could actually negate the lower interest rate, as these features can help save the homeowner money (this will depend as well on the interest rate)

The features they do typically have (like redraw facilities, extra repayments) are often restricted by limits and fees.

They may not be suitable for people borrowing larger amounts, as some bigger loans can offer discounts to borrowers.
Who offers basic home loans?
Pretty much all major and not-so-major lenders offer at least one basic home loan. This includes each of the big four banks (ANZ, Commonwealth Bank, NAB and Westpac), the larger retail banks (ING, Macquarie, Suncorp, AMP, BOQ and more), customer-owned banks (like Greater Bank, Newcastle Permanent, Heritage Bank) as well as online lenders like ME Bank and 86 400.
There's still plenty of competition between lenders when it comes to basic home loans, so make sure you properly compare a good number of them before deciding to apply.
How do you apply for a basic home loan?
Applying for a basic home loan is really no different from the usual home loan application process in that you typically follow these steps:
Gather your required documents, including your ID (driver's license, passport etc.), income verification, lists of assets and liabilities and any current mortgage documents you have.

You submit your application to the lender, with your required ID, documents and property details. This can be done online, over the phone or in person.

A preliminary assessment is conducted by the lender.

The lender completes a property valuation, to determine the correct market value of the home. There may or may not be a fee for this.

The lender approves or rejects the loan, and sends you an offer if they approve you.

The loan is settled and the funds are advanced to you.
You should make sure you compare home loans first before applying, both basic loans and other types of loans to see which is best for you. We'll explore how you can do this below.
You should also consult our articles on 9 ways to boost your chances of home loan approval and some of the common and not-so-common ways your application could be rejected.
Savings.com.au's two cents
If a basic home loan sounds like your thing, then you should compare a wide range of them, looking at interest rates, fees, the features they still have, and any other hidden surprises that might be buried in the T's and C's. They might, for example, only be offering a temporarily low interest rate, before reverting to a much higher one.
You should also make sure the rates and fees being offered are also more competitive than a non-basic loan.
And remember, just because your basic home loan has a cheaper interest rate now, doesn't mean it always will. Mortgage rates are changing all the time, and in an ultra-low rate environment, you should always be keeping your eyes, ears and fingertips peeled for a better offer. This is particularly true if you've been with the same lender for a few years. Not only could your home loan needs change, but you could end up getting stung with a loyalty tax, which you could avoid by refinancing.
Photo by Bench Accounting on Unsplash
---
---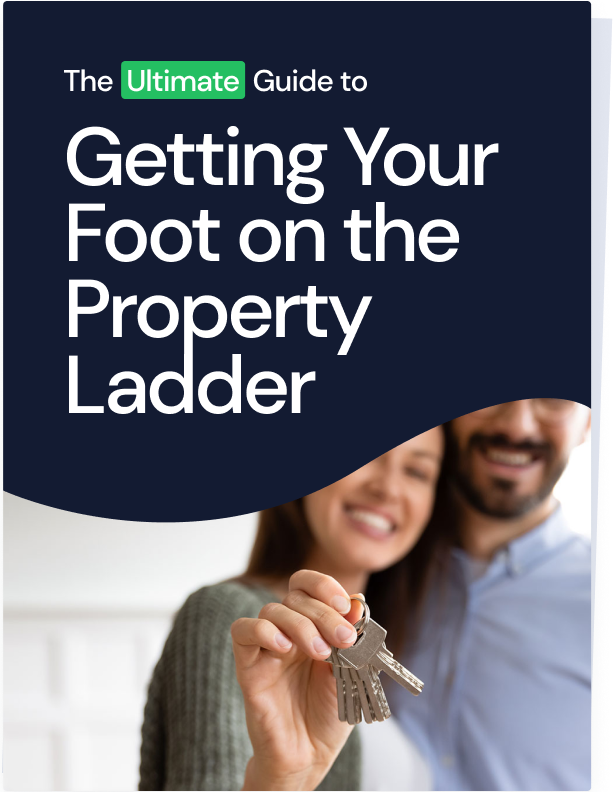 Ready, Set, Buy!

Learn everything you need to know about buying property – from choosing the right property and home loan, to the purchasing process, tips to save money and more!

With bonus Q&A sheet and Crossword!