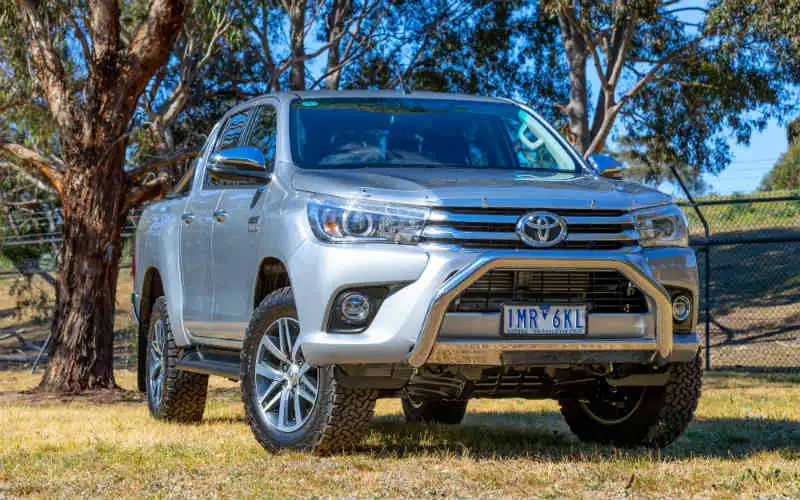 Photo by John Torcasio on Unsplash
Rather than revving up, new car sales have stalled again.
Following a bad year of car sales in 2019, new vehicle sales figures for January 2020 were off to a modest start. Just over 71,000 new cars were sold - down 10,263 from January 2019 when 81,994 cars were sold.
Tony Weber, chief executive for the Federal Chamber of Automotive Industries (FCAI) said he wasn't surprised the figures were low.
"Given the broad range of environmental, financial, international and political issues facing Australia during January, it is no surprise to see the new vehicle market has reported a conservative start to the year," Mr Weber said.
Sports utility vehicles made up the lion's share of new cars sold (35,393) followed by passenger vehicles (20,494) and light commercial vehicles (14,035).
Looking for a new car? Below are some of the lowest fixed rate car loans on the market.
Approval in 24 hours
Balloon options to reduce repayments
No ongoing fees, no discharge fee
Base criteria: fixed and secured car loans for 'low emission' cars. Data accurate as at 01 September 2020. Rates based on a loan of $30,000 for a five-year loan term. Products sorted by advertised rate. Repayments are calculated based on advertised rates. *The Comparison rate is based on a $30,000 loan over 5 years. Warning: this comparison rate is true only for this example and may not include all fees and charges. Different terms, fees or other loan amounts might result in a different comparison rate. Rates correct as of January 18, 2022. View disclaimer.
New car winners and losers
Toyota emerged as the market leader in January with over 14,000 sales and 20.6% market share.
The Toyota Hilux once again claimed the title of Australia's best-selling car with 2,968 sales, closely followed by the Ford Ranger (2,624). Australia's third favourite vehicle during January was the Toyota Corolla with 2,370 sales.
| | | | |
| --- | --- | --- | --- |
| Rank | Vehicle | Jan 2020 | Jan 2019 |
| 1 | Toyota | 14,809 | 15,961 |
| 2 | Mazda | 6,695 | 9,490 |
| 3 | Hyundai | 5,443 | 6,205 |
| 4 | Mitsubishi | 5,108 | 6,669 |
| 5 | Kia | 4,705 | 4,651 |
| 6 | Ford | 4,169 | 4,421 |
| 7 | Nissan | 3,444 | 3,803 |
| 8 | Honda | 3,436 | 4,042 |
| 9 | Volkswagen | 3,246 | 3,617 |
| 10 | Holden | 2,641 | 4,167 |
What's behind the drop in new car sales?
New car sales figures are often considered to be a barometer of economic health so if they're falling, it can generally be considered a sign of a weakened economy. Buying intentions for motor vehicles historically drops off when a household's spending strength is weaker, which happens when the economy isn't as strong.
Kristy Wells, Operations Manager at Popcar said rising living costs and increased demand for ride share services could be behind lagging car sales figures.
"We certainly see that in the areas where we operate there is constant demand for car sharing services. We are seeing that the cost of living is rising, and people are more and more conscious of the financial pressures in daily life. Australians are looking for how they can be savvy and save money," Ms Wells told Savings.com.au.
"With rising growth of car sharing services, like Popcar, it means consumers now have an alternative to traditional car ownership and do not need to purchase a car for tens of thousands of dollars.
"This new trend is offering the convenience of owning a car without costs. By using a car sharing service there are no registration costs, servicing costs or car payments."
---
Latest Articles