Build-to-rent is already thriving overseas in Europe, the UK and US, but it's only just beginning to emerge as an alternative housing option here in Australia. In 2019, the Labor opposition threw its support behind build-to-rent by proposing taxation reforms.
Despite that, it still hasn't taken off here yet. In the last couple of years, several property developers have expressed their interest in making build-to-rent a reality in Australia. Mirvac is one of those developers, with its build-to-rent project 'LIV' in Sydney's Olympic Park - the first of its kind in Australia - about to welcome its first residents.
So for those of you who may not be familiar with the concept, what exactly is build-to-rent, could it make housing more affordable and will it ever be successful in Australia?
Buying a home or looking to refinance? The table below features home loans with some of the lowest variable interest rates on the market for owner-occupiers.
Lender

---

Variable

More details

FEATURED

Online Exclusive

Up To $4K Cashback

Includes NOV RBA Rate Increase

loans.com.au – Variable Basic Cashback Home Loan (Principal and Interest) (LVR < 70%)

Immediate cashback upon settlement
$2000 for loans up to $700,000
$4000 for loans over $700,000

Variable

More details

FEATURED

Refinance Only

Apply In Minutes

Unloan – Variable Rate Home Loan – Refinance Only

No application or ongoing fees. Annual rate discount
Unlimited redraws & additional repayments. LVR <80%
A low-rate variable home loan from a 100% online lender. Backed by the Commonwealth Bank.

Variable

More details

FEATURED

Up – Up Home Variable (Principal & Interest) (LVR ≤ 90)

Up is 100% owned by Bendigo Bank.
Up to 50 offset accounts
New joiners get $10 by signing up to the app using code UPHOMESAVINGS. (T&Cs apply)
Immediate cashback upon settlement
$2000 for loans up to $700,000
$4000 for loans over $700,000
Important Information and Comparison Rate Warning
What is build to rent?
We're all familiar with the typical housing model in Australia which is known as 'build-to-buy' or 'build-to-sell'. Under the build-to-buy model, a developer builds residential developments like houses, apartments or townhouses and then sells them to owner-occupiers - who live in the property - or to mum-and-dad investors who rent out the property.
However, much like the name implies, build-to-rent properties are built only for renting. The developer owns the entire apartment complex and rents out the apartments instead of selling them.
Advantages of build-to-rent
For renters, the benefits of the build-to-rent housing model could be enormous. Many renters have a long list of gripes when it comes to renting, like not being able to paint the walls, hang pictures or have pets - not to mention being at the mercy of your landlord if they suddenly decide to sell and you need to find somewhere else to live ASAP.
It depends on the development, but some build-to-rent projects like Mirvac's LIV allow renters to do all of those things. Renters can personalise the apartment by painting the walls, have pets, white-goods are included, rent increases are capped and you don't even have to pay a bond.
But perhaps the biggest benefit of the build-to-rent housing model is the security of tenure. Because build-to-rent properties are built only for rental as opposed to those built for sale, tenants can pretty much stay for as long as they like - all they have to do is keep renewing the lease.
Adam Hirst, Mirvac's build-to-rent general manager said the security of tenure means renters aren't at the whim of mum-and-dad investors.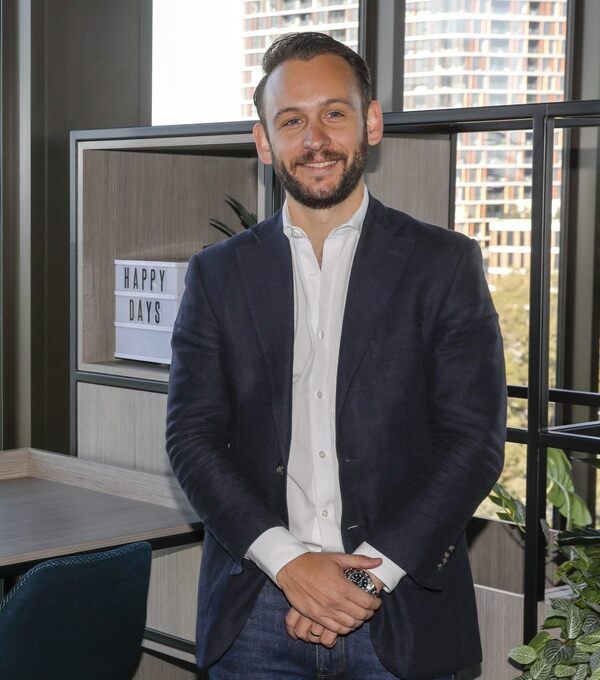 Pictured: Adam Hirst. Image supplied.
"One of the biggest differences between traditional renting and build-to-rent is our residents can stay as long as they want to," Hirst told Savings.com.au
"Improving certainty and security for renters has financial benefits as it can reduce the costs associated with frequent moves and also an important emotional benefit as it enables people to put down roots and build a sense of community."
Another major benefit of the build-to-rent model is that because the developer retains the development, they have skin in the game as far as making sure the building is professionally managed and well maintained. For renters, this means a wider range of amenities like onsite building managers, maintenance teams and concierge services, while some build-to-rent developments like LIV offer community spaces like fitness and recreational facilities, common areas, coworking spaces, cinema room, parcel lockers, carwash bays, and kids play areas.
Hirst said by offering a wide range of amenities, it's hoped residents are more likely to stay long-term.
"Customer service is also a focus. We have an onsite property maintenance and concierge service because it's in our interest to make sure our residents are well looked after so they stay for the long term," Hirst said.
Where build-to-sell apartment developments are often constructed as quickly and cheaply as possible (cough Opal Towers) it can be argued there's more incentive for build-to-rent developments to be built to a higher, more durable quality because the developer commissions the entire building. Hirst said it's really in the developers' best interest to build a quality building because if the value of the building drops, so too does the return on investment.
"Mirvac is the long term owner of its build-to-rent building therefore it is in our interest to build to the highest quality and maintain the property so the residents remain in situ and the building continues to generate strong investment returns," he said.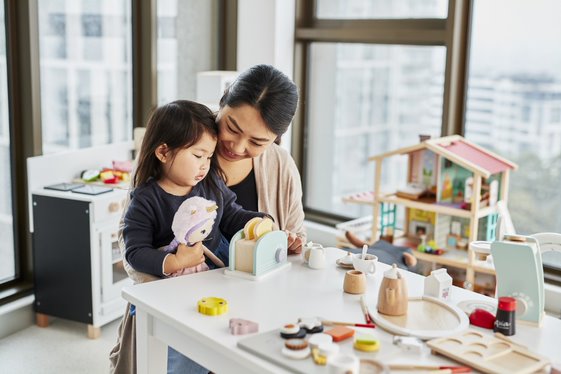 Pictured: Children's playroom at Mirvac's LIV development. Image supplied.
Australian Housing and Urban Research Institute (AHURI) executive director Michael Fotheringham said the quality of the development may depend on a few factors.
"Developers may be more inclined to factor in long-term asset maintenance costs if the properties are intended for build-to-rent. However, the quality of the development will depend more on the target market and potential rental yield," Fotheringham told Savings.com.au.
"For premium markets this may mean focusing on high quality with resulting low maintenance costs. For affordable markets, this may be dependent on the structure of any subsidy – for example whether subsidy comes in the form of up-front capital grants or ongoing subsidies."
Disadvantages of build-to-rent
One argument that can be made against the build-to-rent model is that it could push Australians further away from home ownership by making it more attractive to continue renting.
Marc Wilkinson, managing director of Penfold Property Group fears the build-to-rent model encourages over-development of investment stock and pushes people into a lifetime of renting.
"More availability of housing of any sort keeps the cost of housing down, however given that renting a 2-bed apartment over 30 years will cost $1.5 million versus home ownership, where you will end up with an asset worth $1.5 million, the government should be doing anything they can to increase the ability for Australians to own their own homes," Wilkinson told Savings.com.au.
"Continuing to open up the urban footprint allows Australians to live the way they want and then purchase their own house. Build-to-rent just captures people in a rental trap."
The 'Great Australian Dream' of home ownership means our current build-to-buy system is already well-established, which could make it harder for the build-to-rent sector to get off the ground - unlike in other countries such as the US, UK and Europe where the model is thriving. Australia's unique tax system is also a major obstacle for the build-to-rent model, but we'll cover that later.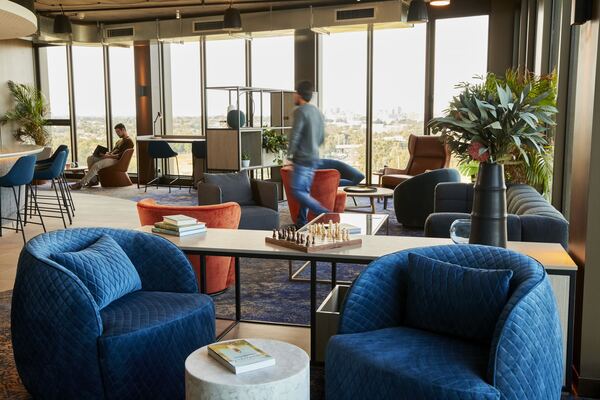 Pictured: Common areas at Mirvac's LIV development. Image supplied.
Of course, not everyone aspires to home ownership.
Hirst said build-to-rent developments like LIV will improve housing diversity and increase the housing options available for those who prefer renting.
"It (build-to-rent) recognises that people don't always want to own a home, and it aims to provide an alternative to the traditional style of renting, by putting the renter first and offering them more control," Hirst said.
"For example, residents at LIV Indigo choose the length of their lease with the option to extend or up or downsize in the building. Residents can also decorate their homes, paint walls, and own pets which are some of the things renters have traditionally been restricted to do.
"We aim to build a sense of ownership and make residents feel like it's their home."
Hirst also argued that build-to-rent developments aren't subject to market cycles like build-to-buy.
"We are unlikely to ever see volatility in prices like we have seen with historically with our housing."
Will build-to-rent make housing more affordable?
Some commentators have claimed that build-to-rent could make housing more affordable, but research shows that existing build-to-rent developments are actually more expensive than traditional renting arrangements.
For example, a UK study by real estate firm JLL found that rental premiums on build-to-rent schemes were 11% higher than local rents.
But some of that premium could be tied to the extensive range of amenities build-to-rent developments offer, such as concierge services, car washing facilities, fitness and recreational areas, kids play areas, etc - that traditional renting arrangements generally don't offer.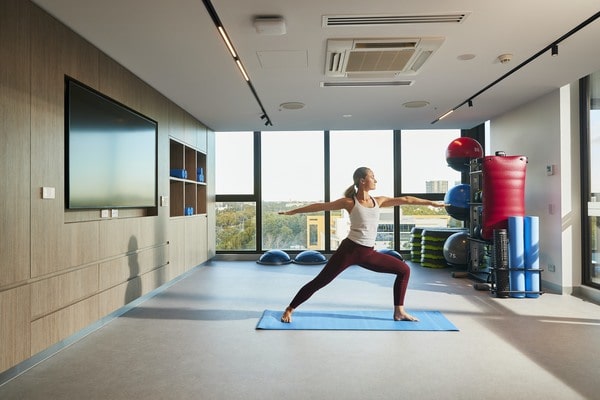 Pictured: Fitness facilities at Mirvac's LIV development. Image supplied.
It's also hard to know if build-to-rent will be more expensive in Australia, because the sector hasn't really taken off here yet. However, rents in Mirvac's LIV development are roughly 30% more expensive than the suburb median of $540, and don't include parking or storage. You'll have to pay upwards of $20 and $10 a week respectively for that.
However, it's important to note that the LIV development is the first of its kind in Australia, and rents could become competitive as more players enter the market.
In order to make the build-to-rent model more affordable, Fotheringham said governments need to offer subsidies to developers.
"Build-to-rent alone can't solve Australia's housing affordability problems. However build-to-rent can contribute to more affordable housing if the dwellings are offered at below market prices," Fotheringham said.
"This likely requires some form of subsidy to meet developer's project feasibility requirements. Where build-to-rent is supported by subsidies to generate affordable rental housing, there is real potential to increase the available supply of affordable housing – this is sorely needed in Australian housing markets."
Can build-to-rent work in Australia?
Over the last few years, governments in Queensland, Victoria and New South Wales have announced initiatives to support the scheme, while several developers including Mirvac have announced plans to launch build-to-rent developments.
But despite this, the build-to-rent sector is still struggling to get its feet off the ground.
Wilkinson said one reason for this could be that high build costs and apartment oversupply impacts return on investment.
"(The) majority of build-to-rent is high-rise, with very expensive build costs per square metre therefore return to investors, when there is plentiful supply of rental houses, makes it difficult to achieve the returns investors require," Wilkinson said.
"In places like London and New York, for instance, they have huge need for affordable housing where only high-rise rental stock is available. In Australia we have a high demand for home ownership which reduces the demand for rental stock. The exception to this would be parts of Sydney and Melbourne."
This leads into two of the biggest barriers preventing build-to-rent from taking off in Australia: land tax and GST.
In Australia, GST is a 10% tax on most goods and services. In a build-to-buy scenario, if a developer builds a block of apartments to sell off to owner-occupiers and mum-and-dad investors, they can reclaim that 10% GST.
But in a build-to-rent scenario, the developer who builds that block of apartments is also the owner, and therefore can't reclaim the GST, taking a 10% hit on their profit margin.
Land tax is another major hurdle. In Australia, land tax applies to the value of the land on which a building is constructed. Owners only have to pay land tax once the total taxable value of the land crosses a certain threshold. Every state in Australia (with the exception of the Northern Territory) has similar land tax laws with different threshold amounts.
So in a build-to-sell scenario where an apartment building has multiple owners of different apartments, it's unlikely that the associated land value for that one apartment will cross the threshold, therefore the owner for that one apartment is unlikely to pay any land tax.
But in a build-to-rent scenario, the developer/institutional investor who owns the entire apartment block will be well over the threshold and could be subject to pay high amounts of land tax - according to the University of Technology Sydney, land tax on build-to-rent developments could gobble up as much as 27% of the annual rent collected.
According to a CBRE report A Taxing Time for Build-to-Rent, the land tax obligation for build-to-rent developers and investors is important because the underlying profit margins of build-to-rent investments are relatively tight.
"CBRE Research's paper Moving in to Multifamily revealed that yields on build-to-rent investments would sit slightly above yields in the residential sector (2-3%) at ~4.5%," the report said.
"Whilst this is an attractive return given the low-risk nature of build-to-rent, it is still low, and land tax will erode it."
The NSW government recently announced it would slash land tax by 50% for the next 20 years for developers who invest in new build-to-rent housing projects.
NSW Treasurer Dominic Perrottet and Planning and Public Spaces Minister Rob Stokes said the land tax cut would encourage more build-to-rent developments by ensuring they were subject to similar amounts of State tax as comparable build-to-sell developments.
"Build-to-rent is popular overseas but still in its infancy in Australia, and we want to remove barriers and allow this segment of the market to grow," Mr Perrottet said.
Mirvac's LIV development will be the first of its kind in Australia but Hirst says governments nationwide need to follow the lead of the NSW government so the build-to-rent sector can grow.
"For the emerging sector to scale up and provide significant benefit to the thousands of Australian renters, state governments nationally need to follow the lead of NSW Government who recently announced tax cuts to ensure build-to-rent developments are subject to similar amounts of state tax as build-to-sell developments. Policy changes are also needed at federal level," Hirst said.
"The NSW Government's recent announcement will bring the amount of tax paid for build-to-rent projects to a similar level to build-to-sell.
"For a thriving national build-to-rent sector to be viable, other state government's must follow suit with policy change on tax as well as planning reform recognising and supporting this new asset class, bringing the treatment of build-to-rent projects in other real estate sectors."
Combining build-to-buy with build-to-sell could be more viable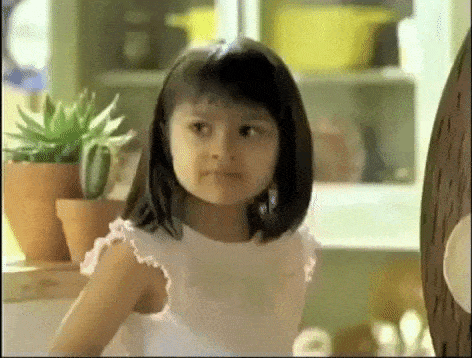 A report by construction and development finance group Development Finance Partners (DFP) argues that as an alternative option, developers could consider combining traditional build-to-sell developments while keeping some apartments in the project specifically to be used as build-to-rent.
"This gives developers a way to sell down debt with pre-sales while holding their profit in a balance of stock," the report said.
"The residual stock (approximately 20-30%) of a project can be used as build-to-rent, which creates a way for developers to build their rental pool and progressively increase their portfolio.
"By holding as much build-to-rent stock for as long as possible (combined with traditional pre-sales) developers are in a much more sustainable financial position and will be able to scale their operation in all market conditions.
"Although this may not be a true build-to-rent business model, in current market conditions and until support from the government occurs, a combination of both build-to-rent and build-to-sell is the only way to get the project to stack financially."
Savings.com.au's two cents
The build-to-rent sector still has a long way to go in Australia before it's a viable option for developers, but Mirvac's LIV development will be an interesting case study.
For those who prefer renting or are just renting while saving up for a house deposit, the build-to-rent model may offer the best of both worlds: the security of 'ownership' with the flexibility of renting.
It's still unclear how affordable rents will be under a build-to-rent model, but so far the research shows it's actually more expensive than traditional renting arrangements. However, some of that could be tied to the amenities build-to-rent developments offer, that your typical renting arrangement generally doesn't offer. For some people, paying that extra money could be worth it.
Only time will tell how successful build-to-rent will be in Australia but Savings.com.au will stay across the topic and deliver the most relevant news for our audience.
---
---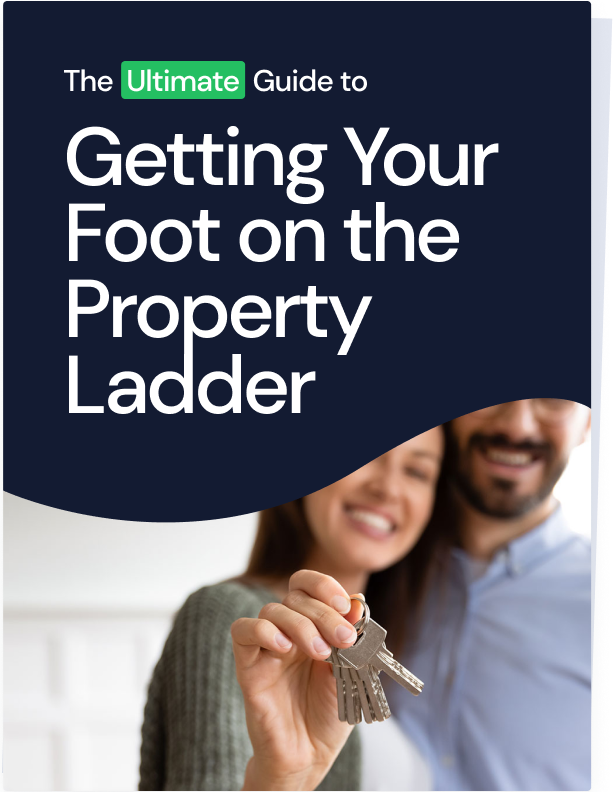 Ready, Set, Buy!

Learn everything you need to know about buying property – from choosing the right property and home loan, to the purchasing process, tips to save money and more!

With bonus Q&A sheet and Crossword!