In a world of readily-available information at your fingertips, and a myriad of 'property guides', people looking to buy property can just Google everything they need to know, so for what would they pay an agent? Think of it this way, you might use a mortgage broker to find you a mortgage, so why not a buyers agent to find you a house?
The selling agent is there to win the listing, and to maintain the interests of the vendor - not necessarily to take care of you, the buyer. A buyers agent goes into bat for you.
Buyers agents might have come into the fore thanks to shows like Amazon Prime's Luxe Listings Australia, and other US-based shows such as Million Dollar Listing Los Angeles. In 2022, a NAB survey found Australians were using buyers agents more than ever before, with up to 3% of residential property transactions now going through buyers agents. In a tough market, buyers looking for any advantage are increasingly turning to the experts.
---
Advertisement
Buying a home or looking to refinance? The table below features home loans with some of the lowest interest rates on the market for owner occupiers.
Lender

---

Variable

More details

FEATURED

Online Exclusive

Up To $4K Cashback

Includes NOV RBA Rate Increase

loans.com.au – Variable Basic Cashback Home Loan (Principal and Interest) (LVR < 70%)

Immediate cashback upon settlement
$2000 for loans up to $700,000
$4000 for loans over $700,000

Variable

More details

FEATURED

Refinance Only

Apply In Minutes

Unloan – Variable Rate Home Loan – Refinance Only

No application or ongoing fees. Annual rate discount
Unlimited redraws & additional repayments. LVR <80%
A low-rate variable home loan from a 100% online lender. Backed by the Commonwealth Bank.

Variable

More details

FEATURED

Up – Up Home Variable (Principal & Interest) (LVR ≤ 90)

Up is 100% owned by Bendigo Bank.
Up to 50 offset accounts
New joiners get $10 by signing up to the app using code UPHOMESAVINGS. (T&Cs apply)
Immediate cashback upon settlement
$2000 for loans up to $700,000
$4000 for loans over $700,000
Important Information and Comparison Rate Warning
What do buyers agents offer?
Simon Cohen, co-founder and CEO of Cohen Handler buyers agents (pictured below), says it's a myth that buyers agents are exclusively the remit of those buying multimillion-dollar properties.
In his appearance on the Savings Tip Jar podcast, he said the majority of the clients he deals with are everyday Australians, buying averagely priced properties. He explained the three major benefits of using a buyers agent.
1. Early access to pre market properties
Mr Cohen said that about 80% of the properties his company bought weren't yet listed or advertised for sale on traditional real estate platforms like websites, newspapers or real estate agents' windows. This is called the pre or off market property game.
Buyers agents can often find properties that aren't yet being actively marketed, or owners that aren't actively looking to sell, but will do so for the right price. Through their industry connections and experience, buyers agents can find properties that even the most meticulous internet research couldn't unearth.
If a fair price can be negotiated, getting deals done off-market is something that can benefit all parties. The seller saves shelling out on advertising costs, while the buyer avoids the potentially lengthy and stressful process of trying to beat out several other bidders. At private treaty sales it also removes the mystery element where you're not sure if the selling agent is being truthful with the offers process.
2. Research, expertise and due diligence
Twenty years ago, information like transaction history, median price of a suburb or the amount of time a property has been on the market was often only readily available to agents.
Suburb reports offered through our sister website Your Investment Property Magazine, and the free property report offered through InfoChoice undeniably level the playing field, which for some renders one of the benefits of using a buyers agent obsolete.
However, nothing replaces the expertise of a buyers agent working in your target suburb/s. There are a couple of things buyers agents bring to the research phase of property buying worth considering:
Efficiency, without emotion
Firstly, as with most things, professionals are likely to be far more efficient and effective than punters. You might spend days filling spreadsheet after spreadsheet with information industry insiders would tell you is mostly irrelevant.
Further, they are likely to go in without the cloud of emotion and consider it as strictly a business decision. You might go into a house and say "oh honey I love this, we MUST have it" within earshot of the real estate agent, who almost passes out from excitement.
Having your heart set on a property could put you in a disadvantageous position where you don't see yourself getting taken for a ride and end up paying too much. Or you could be left devastated when your offer isn't successful.
A buyers agent has no such qualms, as they buy properties every week. To them, it'd just be another day ending in Y, and they'd be able to look at a property objectively.
Opportunity cost
Secondly, don't forget to also consider the value of your own time. It's at least worth working out the opportunity cost of devoting your own time to research. Opportunity cost is basically the value of what you could have been doing otherwise in the time you spent on something.
A simple heuristic could be to use your hourly wage as an approximation for how much your time is worth. If you earn $50 an hour and spend 20 hours trawling property websites and records, that's arguably $1,000 worth of time you could save by using a buyers agent.
You can apply the same logic to missing out on more intangible things, like spending time with your friends or family. You might have to cancel catch up drinks with an old school friend, or miss out on a family trip to the zoo, all of which have at least some value to you even if you can't put a dollar amount on it.
3. Negotiation and strategy
Mr Cohen's final point was that a good buyers agent negotiates the best possible price for you, using their experience and nous throughout the bidding or auction process. He said that the auction room was like a poker table, and described Cohen Handler's approach.
"You need to see who's running out of money, who's got a lot more steam left in the tank, if the property is on the market or isn't, how many players are left ... without giving away all my secrets, there definitely is a strategy to it," he said.
"It is definitely about reading the room and knowing who's there and who your competition, and if it is even worth buying at auction, if it's worth trying to buy before."
Recent CoreLogic data reinforces how competitive it is for buyers at the moment. The national clearance rates at auction for March 2023 was 70.7%, the highest rate since April 2022, when the property boom was at its peak. Many buyers will find the idea of going in with even a slight advantage extremely attractive.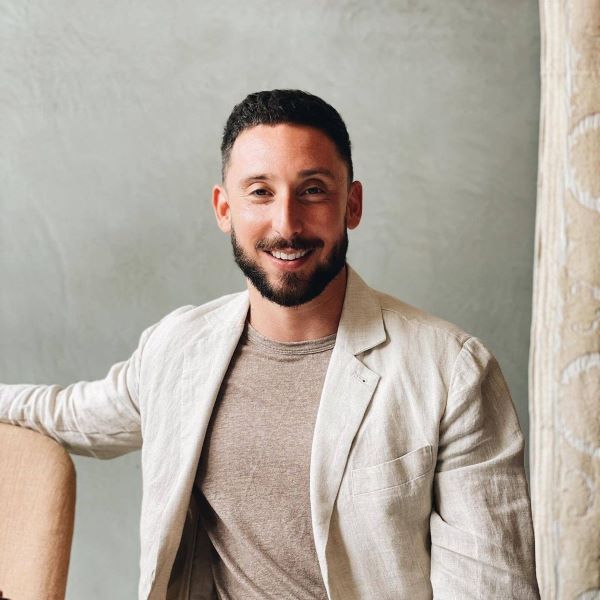 What to consider with using a buyers agent
It's also important to remember that despite the number rising, there remains reasons why nearly 97% of buyers go their own way when buying a property.
1. Cost
Buyers agent fees vary in cost and structure. You can typically expect to pay your agent either between 1-3% of the purchase price, or a fixed fee that will vary based on the property price bracket. This means several thousand dollars even if you're looking at a $500,000 property.
Before you engage a buyers agent, it's worth figuring out exactly what benefits you will get, through saving money on the purchase price and your time, and whether they outweigh the cost.
Simon Cohen told the podcast you should only be using a buyers agent if they are saving you money. The difficult thing is, of course, figuring this out from the outset. There will always be a degree of uncertainty, but if you look into the agency or agent you are engaging, from their track record and reputation, you should hopefully get a sense of what they will offer you, and make an educated decision.
2. They're there to make money
At the end of the day, buyers agents aren't a charity. In some circles, the real estate industry has an unsavoury reputation, and not entirely without merit. If the buyers agent fee is a percentage of the purchase price, for example, they might try to convince you the house you are after is worth a little bit more than it is, to fatten up their own chunk of the deal.
According to REBAA, the Real Estate Buyers Agents Association of Australia, many buyers agents charge about 2% plus GST on the purchase price of a property, but not always. Some might have a sliding fee structure with a higher percentage charged for higher-value properties.
They might also be taking sale commission from builders or developers, so could be inclined to nudge you in that direction. Some might also have preferred relationships with selling agents and deal exclusively with only a few, which might give them a more narrow view on the true capacity of negotiation and off-market property hunting potential.
The key here is transparency. If you do decide to use a buyers agent, you should try to find one that is completely open about every step of the process. Should they have arrangements with other parties, the agent should be disclosing this with you, and be open about the benefits and drawbacks.
Word of mouth also goes a long way among real estate professionals, and hopefully the cream rises from the crop quickly.
Difference between buying and selling agents
Buyers agents are not real estate agents – in fact, they sit on opposite sides of the deal. A real estate agent's client is the seller while the agent's client is the buyer. It is illegal and against industry code for buyer's agents to accept rebates or commissions from real estate agents for buying certain houses.
So if you're buying a house, the real estate agent is not necessarily your friend, though some are surely nice people. It would also be a bit odd for a buyers agent NOT to have working relationships with selling agents. If they've worked a few years in the same suburbs, they're sure to have crossed paths, and worked together on off-market properties before.
There might also be a lot of client crossover - previous buying clients become vendors and so on. Many agents also go between the buy and sell sides when changing jobs, so would have relationships with their former employer/s.
What to look for in a buyers agent
If you do decide to engage an agent, choosing the right one is vital. It's important to find an agent or agency with a proven track record of getting great deals for clients, who will be open throughout the entire process.
1. A licensed buyers agency
Like a state's real estate institute would train and license selling agents, buyers agents should also be licensed.
Check they're registered with their state or territory's consumer affairs office and also check that they're a member of REBAA - the Real Estate Buyers Agents Association of Australia - which has strict admission criteria.
Not just anyone can become a buyer's agent. The training requirements vary from state to state, but there are minimum requirements needed to become one. Generally, they need to take a course from their relevant real estate institute, and once they complete the course they can get a license from the Office of Fair Trading in their state.
The Real Estate Buyers Agents Association of Australia (REBAA) has a comprehensive index of all the licensed buyers agents.
2. Expertise in your area
One of the best assets a buyers agent has is their expert knowledge, so ask them questions about the past sales they've made in the area you hope to buy.
An individual should ideally have laser-focus on a handful of suburbs, while bigger buyers agencies might have offices across Australia. Be wary of small agencies or individuals claiming to have expertise across say, the whole of Sydney.
Suburb expertise notwithstanding, a good buyers agent should also have experience and thus contacts with some influential people who could help you get a leg up.
Many have relationships with selling agents, who can work together to garner exclusive off-market deals between their client bases. This allows for a quick sale process for the vendor and selling agent, and potentially a better deal for the buyers agent and buyer.
3. Conflicts of interest
Buyers agents don't exist in a vacuum - they might be property investors themselves. If a new development is going up, you should ask about any conflicts of interest, or relationships with the developers. It might also be possible for an agent to have personal investment in a development, or multi-dwelling site. A conflict of interest isn't necessarily a dealbreaker, but you should be aware of it.
4. A track record of results
A good buyers agent should be almost boasting about the great deals they've secured clients in the past. First-hand testimonials are a great way to gauge how good they are. Check for positive or negative online reviews too.
4. Fee structure
Ask exactly how much they charge. They should provide clarity on this, and remember – if they say they charge no fee, someone else is probably paying them.
Some charge a fixed rate
Others charge a percentage of the house's purchase price
Most charge an upfront retainer fee
But above all, be clear and concise about what your objectives are when buying. Explain your budget, where you want to live, the type and size of property you want etc. The more information you give them the better chance the buyer's agent has of securing you the right property.
Photo of Simon Cohen supplied
Head photo by Martin David on Unsplash
---
---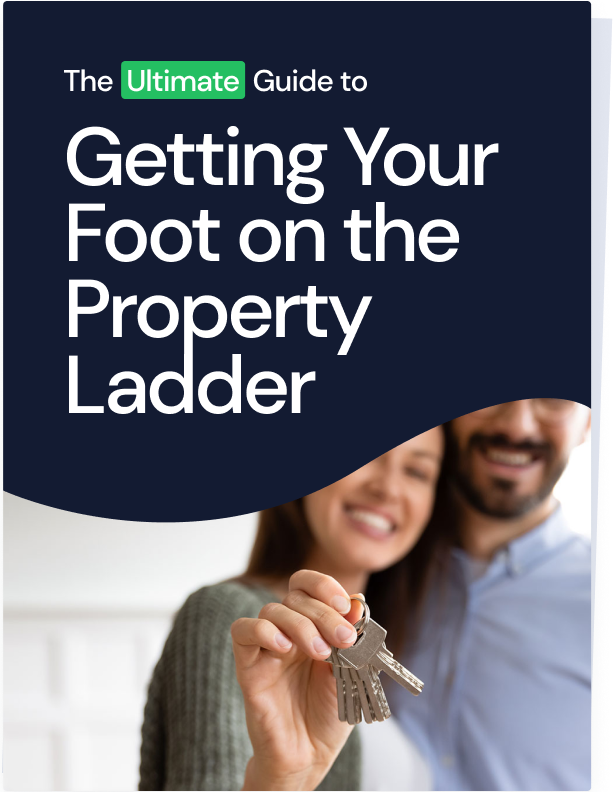 Ready, Set, Buy!

Learn everything you need to know about buying property – from choosing the right property and home loan, to the purchasing process, tips to save money and more!

With bonus Q&A sheet and Crossword!