The Room Xchange, a house-sharing platform launching a revamped product offering in 2021, is offering renters and homeowners the ability to move into and rent out spare rooms in houses across the country. In a bonafide landlord's market, this could be an option for people who are either wanting to secure a place to live or make some extra cash from their own place.
In this article, Savings.com.au explores how this works, what it costs, and whether renting a spare bedroom in someone else's house is a good idea or not.
---
Advertisement
Buying a home or looking to refinance? The table below features home loans with some of the lowest interest rates on the market for owner-occupiers.
Lender

---

Variable

More details

FEATURED

4.6 Star Customer Ratings

Includes Nov RBA Rate Increase

loans.com.au – Variable Home Loan (LVR < 90%)

Low rates for purchase and refinancing
Simple online application process
No fees, unlimited redraws, 0.10% offset

Variable

More details

FEATURED

Refinance Only

Apply In Minutes

Unloan – Variable Rate Home Loan – Refinance Only

No application or ongoing fees. Annual rate discount
Unlimited redraws & additional repayments. LVR <80%
A low-rate variable home loan from a 100% online lender. Backed by the Commonwealth Bank.

Variable

More details

FEATURED

Up – Up Home Variable (Principal & Interest) (LVR ≤ 90)

Up is 100% owned by Bendigo Bank.
Up to 50 offset accounts
New joiners get $10 by signing up to the app using code UPHOMESAVINGS. (T&Cs apply)
Low rates for purchase and refinancing
Simple online application process
No fees, unlimited redraws, 0.10% offset
Important Information and Comparison Rate Warning
Renters are finding it tough at the moment, particularly poorer renters
Despite predictions of a housing market crash when coronavirus emerged, it's renters who've ended up taking a bit of a beating in 2020 and 2021 more than homeowners. House prices and rents have increased by large margins nationwide, while household wealth rose substantially thanks to gains made by homeowners. Renters, however - traditionally on lower incomes and in work most affected by the virus - are looking at a tough market at the moment.
Data from the likes of Domain and CoreLogic in 2021 shows vacancy rates (the percentage of empty rental properties looking for tenants) are near all-time lows, sitting at 1.9% as at April 2021. Suburbs in Melbourne and Sydney are skewing this vacancy rate somewhat, as every other capital city bar Brisbane has a vacancy rate at or below 1%.
This means competition is intense for finding an affordable rental property, and the competition gets worse the poorer the renter is. According to a recent report by Anglicare:
Just THREE rental properties across the entire country are affordable for a person on JobSeeker
5% are affordable for age pensioners
3% are affordable for those on disability support
And 1.2% are affordable for minimum wage earners
"We're seeing renters with bigger and bigger debts. Some have already been given notice to leave their homes," Anglicare Australia executive director Kasy Chambers said.
"People are turning to homelessness services to keep a roof over their head. Many are also going to payday lenders. That will only lead to more hardship and debt."
Related: Affordable rentals aren't near jobs for low-income workers
At the same time, Australia has an abundance of empty rooms
Australian houses are the biggest in the world on average, and Australian Bureau of Statistics data (ABS) says of the millions of homes in the country, 13.5 million of them have a spare room. According to The Room Xchange's founder and CEO Ludwina Dautovic, more than 10 million of these spare rooms are sitting unused. That seems like a lot, but an EY report in 2018 found Sydney alone has 1.5 million unused bedrooms.
"The size of houses has changed tremendously over the years. Having a guest room has been a given. However, many of them suffer more from 'pillowfication' than being slept in," Ms Dautovic told Savings.com.au.
"Many are in households who have not thought about renting it out as they still think of 'housemates' as being 20 something-year-olds who are first time home leavers or uni students."
According to EY's report, if available spare rooms within 30 minutes of the Sydney CBD were rented out by a working adult, $750m each year would be injected into the NSW economy just from that.
"The demographic of house sharing is changing. It's no longer the domain of millennials," Ms Dautovic said.
"There are many people across various age groups who are looking to share with other people."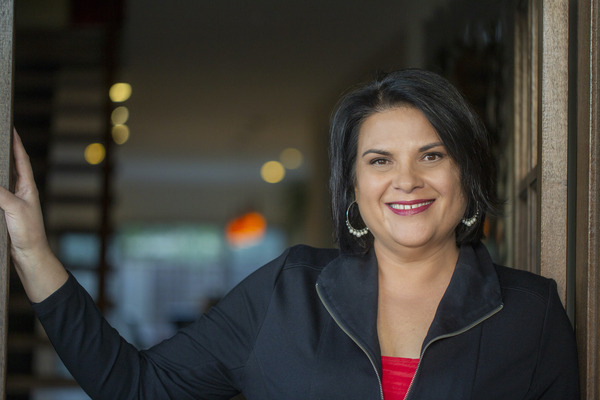 The Room Xchange founder and CEO Ludwina Dautovic (picture supplied).
What is The Room Xchange?
The Room Xchange is essentially a house-sharing platform that connects households with an extra bedroom with guests who want to rent it. It was launched four years ago by entrepreneur Ludwina Dautovic who had previously lived in room-sharing accommodation and connects hosts and guests via two different models of payment:
Simply paying rent
Or offsetting rent by doing chores and housework for the host
"This gives the household the opportunity to use their resource (bedroom) in a way that provides value for them. The housemate has the opportunity to reduce their living costs by helping around the house. It's a great win-win," Ms Dautovic said.
"I am a landlord and a tenant. I have experienced both sides of the rental market.
"For many people getting approved for a rental property is difficult. The competition is huge and landlords can be picky.
"[Room sharing is] a great way to get access to existing housing without all the requirements that real estate agents ask for."
The rent-only model is a new business model launched by The Room Xchange, as previously it was purely operating on the rental offset method.
"[The rent offset model] is only scalable to a certain degree. COVID gave us the opportunity to listen to the feedback that some people have given us," Ms Dautovic said.
"Not everyone has that amount of help that they want. Some of them asked if they could do part-payments, part help, and that's where this new model starts."
How does The Room Xchange work?
The Room Xchange doesn't simply connect anyone on a whim. There are still some requirements to being accepted, and the platform has introduced a new 'high-level verification and matching process' to provide 'safety and security' to users.
"Because we insist that every registered user has a Digital iD by Australia Post, it creates a high level of user confidence. It's a third-party application we've integrated into our technology making the process easy and seamless," she said.
This process includes a CV and police check within 24 hours, and all users need to be verified with a government ID. Once verification is complete, guests are given a digital ID badge on their Xchange profile, and the hosts and guests can then start communication to arrange a move.
Length of stays and the terms of the stay can be agreed upon via the platform, and it also has public liability insurance coverage of up to $5 million for personal injuries and property damage.
What does The Room Xchange cost?
There are a few costs to use The Room Xchange:
For hosts, there's a listing fee of around $25 per month or a monthly rate of $60 for long term stays
For guests, the cost is simply the agreed rent with the host, but this money is paid to Xchange first
There are no fees for listing a profile or verifying your identity
The insurance is also covered by the monthly fees
Is renting a spare bedroom cheaper than finding a new rental property?
There could certainly be savings to be made in some cases by using The Room Xchange instead of the traditional renting method. Renting a single room off-market will likely be cheaper than applying for a whole rental property, although this would depend on a number of factors like the location, the size of the room and how much the guest offsets their rent through housework.
When considering rents rose at their fastest rate in 14 years to start 2021, and the national house and unit rents now sit at $471/week and $429/week for houses and units respectively (Domain), renting a spare room could easily be cheaper, providing the guest is willing to compromise.
"Someone Xchanging can save $18,200 based on $350 a week over a 12-month period. They might want to buy a car or save for a deposit on a house," Ms Dautovic said previously.
"The cost (of renting) is a lot upfront as well. You have to pay a month's rent upfront and a month's bond.
"Renting a room in someone's house is a lot more affordable short or long term depending on the needs of the tenant."
The bond is a major upfront cost when renting, which The Room Xchange would help renters avoid. Recent analysis by Savings.com.au found the median bond payment in Australia would be around $1,876. While renters get this money back eventually, it's still a major chunk of money to part with for any length of time.
See also: how much does it cost to move out of home?
How much can homeowners make?
According to Ms Dautovic, homeowners can make upwards of $200 in some cases when they rent out their rooms, and the listing fee of $25 or so is often much cheaper than what they'd normally need to pay on traditional websites.
There's obviously the non-monetary benefit of having a housemate help out around the house under such an agreement, and just having someone there for company can be a benefit in itself.
"There's a lot that's been said about loneliness since COVID - we've got the greatest number of single-person households than we've ever had before," she said.
"We're also mindful of the number of elderly people who live alone. Before my mother passed she was rattling around in a four-bedroom house alone, it would have been great to have had somebody who could have just been in there for the company paying $2 in rent."
What are the cons of renting a spare bedroom?
Founder of rental advocate Better Renting Joel Dignam is 'sceptical' of the concept of room-sharing on the tenants' behalf. While he says there are some benefits for those who need short-term accommodation, it's not without risks.
"Some of the worst stories we hear are from owners renting out individual rooms, where renters often don't have the same privacy or freedom they would in a normal sharehouse," Mr Dignam told Savings.com.au.
"We hear about owners who tell renters that they can't cook with oil or use candles in their bedroom or other extreme restrictions. If an owner is renting out a spare room, they should understand that the renter is entitled to feel at home and not be treated as an unwelcome guest.
"Any renter considering this option should make sure they consider their rights and obligations and don't let desperation mean they end up trapped in an awful situation."
Although there can be disadvantages for owners too, Mr Dignam says renters are worse off because the relationship has an inherent power imbalance.
"It's not like you're paying someone who has their own home to come and babysit the children - this person is dependent upon you for housing. Their ability to actually advocate for their own interests is going to be really challenged," he told Savings.com.au.
"That's already true in the mainstream private rental sector: It's going to be even more true when you're living under the same roof."
But Ms Dautovic says the platform has not experienced a problem like this so far, and the matching process is much more fine-tuned thanks to the digital ID system helping create a safe environment.
"It creates an honest platform where you can't create a profile with a dodgy name because you won't be able to get your digital ID," she said.
"Creepy people bypass us because we ask them to jump through a couple of extra hoops. It just creates a much healthier dynamic."
According to Ms Dautovic, homeowners and renters can also choose things like the age of the person they want to live with, the type of room they're after, what kind of a roommate they are and even niche things like whether they're a meat-eater or not to help them find the ideal match.
Another potential disadvantage is not getting a good price for the room (for either party), as data on the price of single rooms tends to be harder to come by than price data for a standard rental property. While it might require a bit more research on the behalf of both parties, The Room Xchange has a rental offset calculator on its website to help work out a fair deal.
Ultimately, Ms Dautovic says, both renters and the homeowner can negotiate what they think the room is worth with much more flexibility than listings on property websites.
"Governments have a responsibility" for affordable living
Platforms like The Room Xchange might have an admirable purpose, matching people looking to make some extra cash out of their unused space with those looking for cheaper living spaces in better locations. This can also boost the economy and reduce housing stress, but can come with some of the potential problems listed above.
According to Mr Dignam, properly housing everyone shouldn't be left up to individuals renting out their spare rooms.
"Ultimately, everyone needs a home, and governments have a responsibility to their citizens to make sure this is possible," he said.
"For some renters, they'll be able to find an appropriate home by renting a bedroom in an owner's house. But this shouldn't distract us from the need for the federal government to step up and fund the construction of more rental homes that are affordable for people on low incomes."
Following May 2021's budget announcement (which included several grants for home buying), the Council to Homeless Persons (CHP) said Australia falls "desperately short" of addressing issues around housing.
"With 3.24 million people living below the poverty line in Australia and the rental market more unaffordable than ever, there is a real need to provide affordable housing for people on low incomes," CHP said.
"Many lower-income households cannot afford to enter homeownership and are stuck in an unaffordable rental market – where there is simply not enough low-cost rental stock to meet demand."
CHP also called for permanent increases to rates of income support, especially JobSeeker and Commonwealth Rent Assistance (CRA).
Savings.com.au's two cents
There can be some undeniable benefits to renting out spare rooms. Homeowners can make some extra money and receive help around the house, while would-be renters can save on accommodation costs and avoid the stress of competing for scarce rental properties. As EY said in its report:
The impact that unlocking unused capacity could have on housing supply are obvious enough, but so too are the economic benefits.
But that same report also said:
Of course in reality, the housing problem is not just about bedrooms. Households want to live in a self-contained way, and not share utilities such as kitchens and bathrooms.
For those who are a bit more flexible with where they can live, don't mind sharing with others and wouldn't have potential safety concerns about bunking in another person's home, then room-sharing platforms like The Room Xchange can be a great idea. But for others, like those with young families who need privacy, security and space, they may want to prioritise other options first or make sure they can find an appropriate match.
However, it's good to know there are options like this available to challenge the existing rental market and offer a flexible alternative to both parties.
Image via The Room Xchange.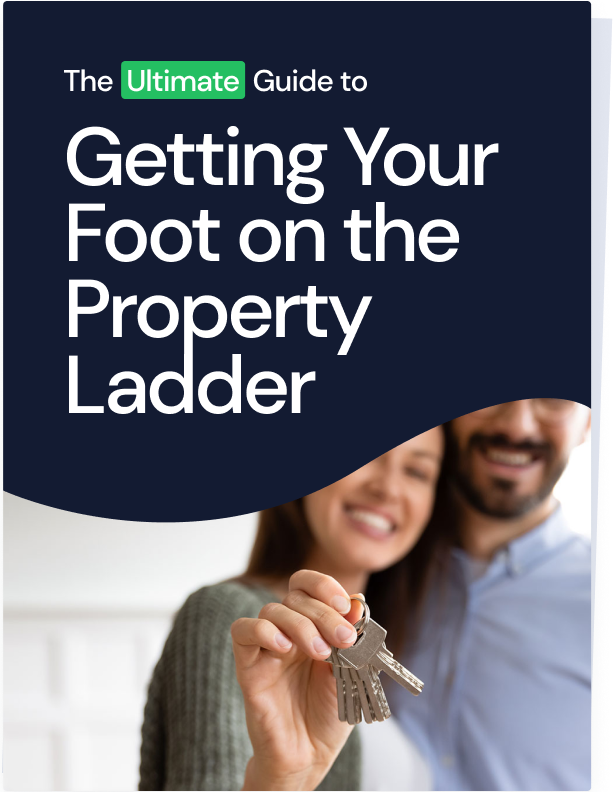 Ready, Set, Buy!

Learn everything you need to know about buying property – from choosing the right property and home loan, to the purchasing process, tips to save money and more!

With bonus Q&A sheet and Crossword!