Since the government closed borders on 20 March, with states doing the same, the travel and tourism industries have taken a big hit - including the short-term holiday rental market.
Airbnb has introduced cancellation policies allowing guests and hosts alike to cancel stays with low or no penalties.
As a correlated effect, the rental market has been flooded with extra stock, particularly furnished apartments on short leases in capital cities.
Basic economic theory goes that as supply outweighs demand, prices come down, but Propertyology's head of research Simon Pressley says the excess supply may take a while to materialise.
"I don't know that too many tenants are keen to relocate right now, let alone take the risk of having to move again when the landlord wants to place the property back with Airbnb in six or so months' time," he said.
"[In December] there were 26,000 available dwellings that were advertised for rent.
"While that had reduced to 21,000 by the end of February, the coronavirus germ didn't arrive on Australian shores until March so there's some prospect that it could push towards 30,000 vacancies in the back half of 2020."
Realestate.com.au on 28 March reported there were 54% more furnished properties listed on its website nationally in that week compared to the previous week - and a 152% increase on the week before.
Airbnb's country manager for Australia and New Zealand Susan Wheeldon meanwhile rejects arguments that there has been a drop-off in listings on the site.
"COVID-19 has caused significant hardship for the everyday people who rely on sharing their home for extra income and understandably in the circumstances some have to make really difficult choices based on their personal circumstances," she said.
"To date, however, we have not seen a material drop in the overall number of listings on our platform."
Airbnb has introduced a USD $250 million support package to help hosts impacted by COVID-19 cancellations, for bookings on or before 14 March, with a check-in date between 14 March and 31 May.
Looking for an investment property? Below are some variable investment home loans with some of the lowest interest rates in the market.
Lender

---

Variable

More details

FEATURED

Refinance Only

Apply In Minutes

Unloan – Variable Rate Investment Loan – Refinance Only

A low-rate variable investment home loan from a 100% online lender. Backed by the Commonwealth Bank.

Variable

More details

Athena – Straight Up Investor - Obliterate (LVR < 50%) (Principal and Interest)
Low rates for purchase and refinancing
Simple online application process
No fees, unlimited redraws, 0.10% offset
Important Information and Comparison Rate Warning
Will supply lead to lower rental prices?
A 2017 study by the journal Planning Theory & Practice noted 3.26% of Sydney's rental stock was available for STL (short-term leases) on Airbnb, with a third of hosts having multiple listings.
And that income generated from Airbnbs in Sydney exceeds permanent rental income by more than $600 per month.
Sydney's blue-ribbon suburbs in the city's east and north shore are most affected, according to Mr Pressley.
"Landlords in Sydney suburbs such as Bondi, Coogee, Waterloo, Ultimo, Redfern, Potts Point and the north shore may have bigger than normal challenges during this period of disruption," he said.
This sentiment was echoed by UNSW city planning lecturer Dr Laura Crommelin.
"In Sydney we found much greater concentrations of Airbnb properties in inner-city areas like the CBD, Eastern Suburbs and Manly," Dr Crommelin said.
"So for lower-income people working in those areas, STL is likely making it harder for them to live near their work – although it's also important to note that these areas were also quite unaffordable before STL really took off.
"So STL is exacerbating the problem, but it's not the only driver of unaffordability."
Mr Pressley also noted some of the harder-hit areas could be holiday lifestyle markets such as Byron Bay, the Great Ocean Road, Kingscliff, Noosa, Blue Mountains, the Gold Coast and the Whitsundays.
However, Dr Crommelin said the excess supply is likely to only be temporary, while coronavirus lasts.
"For some STL hosts, it's possible that this event will prompt them to reassess how reliable STL income really is, and they may decide that something more stable is more appealing going forward," she said.
"For others, particularly those who rent out properties that they occasionally use themselves (like beach houses), this may just be a temporary shift.
"They might be unable to use the property themselves at present, and possibly short on other income, so it's a good temporary backup plan.
"So those properties will likely return to STL once the market improves again."
Hobart the new property hotspot
While Sydney gets most of the property price attention, Hobart has also been performing strongly for investors, according to Mr Pressley.
"It will be interesting to see how Hobart's rental market responds to this [coronavirus]," he said
"Their vacancy rates have been locked under 1% (since) January 2016, causing rent rises of 30% over the last 4-years.
"There were only 260 dwellings advertised in the permanent letting pool across Greater-Hobart as at end of February (0.9%).
"If all of the Hobart Airbnb rental stock switched over to the permanent letting pool it would quickly push vacancy rates back to a balanced rental market of circa 2.5%.
"But it's anyone's guess – the germ is a temporary situation."
According to Realestate.com.au, Tasmania had a 'mammoth' rise in furnished rental listings, with a 536% uptick on three weeks ago, and a 170% rise compared to the previous week.
Is the 'Airbnb effect' real?
The broad Airbnb effect on house prices, rental prices and availability has been well-documented, however its long-term effect in the coronavirus era is yet to be seen.
An October 2018 study into the 'Airbnb effect' commissioned by the Australian Housing and Urban Research Institute noted that while platforms such as Airbnb may make 'financialisation' of housing easier, it doesn't lead to increased affordability.
"While monetising excess housing capacity via STL may improve affordability and security for some homeowners experiencing mortgage stress, in the aggregate it also risks making entry into home ownership even more challenging, by pushing up prices," the report noted on page 17.
STL also poses risks to renters, according to the study.
"For current tenants, the growing popularity of STL could mean an increased risk of having their lease terminated, if the owner decides it is more profitable or convenient to list the property on Airbnb instead," the study said on page 18.
However, the study also noted that renters can monetise spare bedrooms by subleasing them on Airbnb, but this is illegal in many jurisdictions.
Dr Crommelin, one of the authors of this study, ultimately said STL are just one of the big drivers of adding extra pressure to first home buyers.
"There are multiple factors, including the lack of adequate public housing pushing more people into private rental, the limited support for affordable housing development to provide homes for people on lower incomes, and tax incentives for property investment making it hard for first-home buyers to get out of rental and into ownership," she said.
Mr Pressley was more positive in his take on short term rental sites like Airbnb.
"Short-term accommodation platforms like Airbnb and Stayz have been wonderful for Australia," he said.
"In addition to providing a plethora of great accomodation options for holidaymakers, it's been fantastic for job creation and other economic benefits.
"Once this germ passes and we are all allowed out of our cocoons again, they will be just as important [as long term rentals]."
It's important to note it's not just Airbnb under the microscope.
Other short term rental property sites such as Stayz are also included: Airbnb is just the most synonymous with short-term rentals.
Crommelin, L., Troy, L., Martin, C. and Parkinson, S. (2018) Technological disruption in private housing markets: the case of Airbnb, AHURI Final Report 305, Australian Housing and Urban Research Institute Limited, Melbourne, http://www.ahuri.edu.au/research/finalreports/305, doi:10.18408/ahuri-7115201.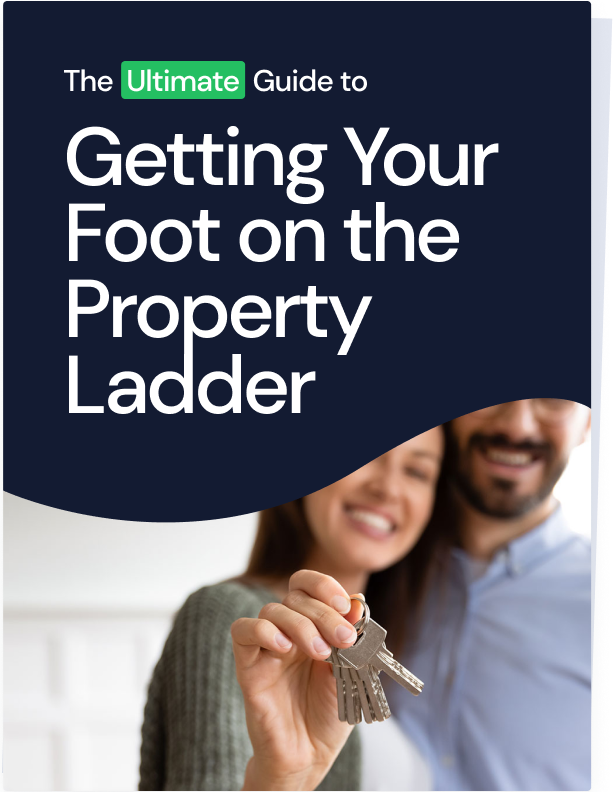 Ready, Set, Buy!

Learn everything you need to know about buying property – from choosing the right property and home loan, to the purchasing process, tips to save money and more!

With bonus Q&A sheet and Crossword!