During the 2020-21 financial year, the average petrol price in Sydney, Melbourne, Brisbane, Adelaide and Perth was 129.7 cents per litre (cpl).
This is a decrease of 4.9 cpl from the previous financial year and was at the lowest price since 1998-99.
Annual average retail petrol prices in the 5 largest cities: 1995–96 to 2020–21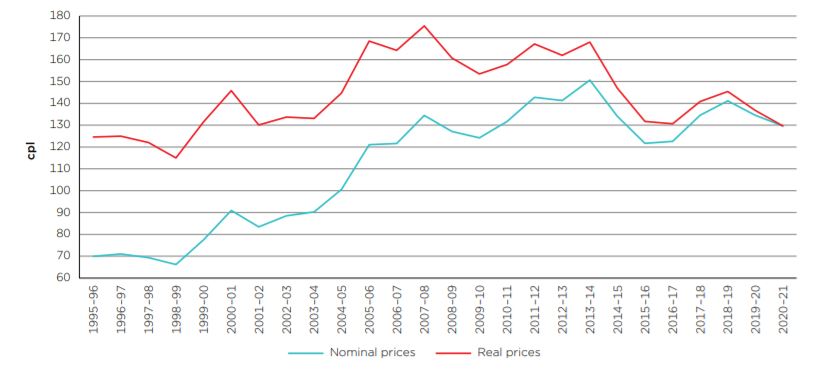 Source: ACCC
ACCC Chair Rod Sims said the prices reached record lows around the onset of the COVID-19 pandemic.
""The pandemic has had an enormous impact on demand for petrol in Australia, going back to March last year and this has influenced retail prices and gross retail margins," Mr Sims said.
"While the June quarter 2021 results show only a relatively small drop in demand for petrol, millions of Australians have been in lockdown since the end of June 2021 and we will see the impact that's had on fuel sales volumes in our September quarter 2021 report."
The COVID-19 restrictions on travel and economic activity in Australia imposed in mid-March 2020 meant that there was significantly less petrol purchased from retail sites.
In addition, unfortunate timing in the oil futures market meant traders rushed to offload their barrels of oil, pushing prices further down.
In 2020-21, annual petrol sales volumes were around 11% lower than in 2018-19.
Annual Average Retail Petrol Prices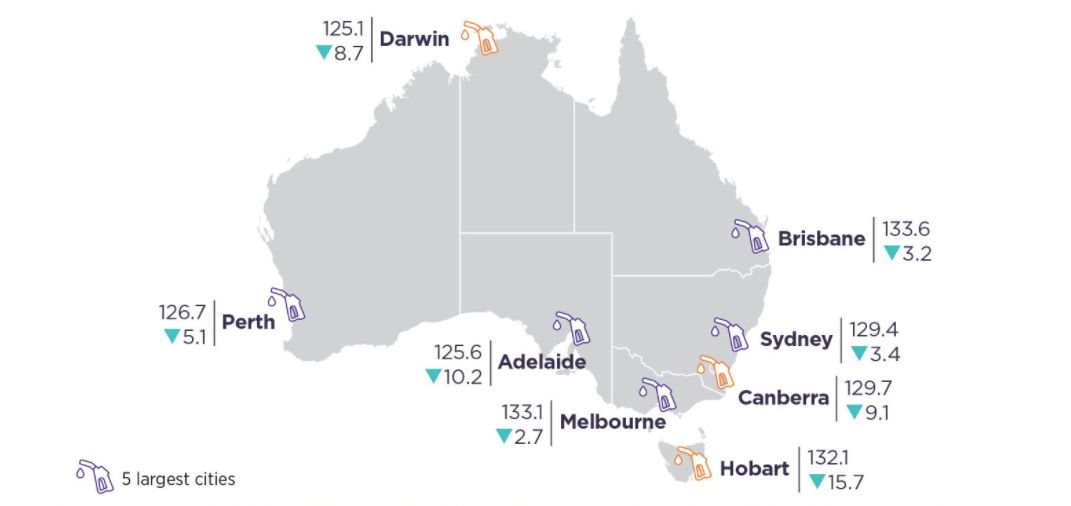 Source: ACCC
June quarter sees steady rise in petrol prices
While the 2020-21 annual figures were low, prices started to increase in the second half of the year.
The report shows higher international refined petrol prices drove average retail petrol prices higher in the June quarter this year.
Average retail petrol prices in the five largest cities were 142.0 cpl in the June quarter 2021, which was 8.6 cpl higher than the March quarter 2021 (133.4 cpl).
Regional Prices
The report also included average petrol prices from 190 regional locations.
In these locations, the average petrol price for 2020-21 was 127.6 cpl, 2.1 cpl lower than in major cities.
"Historically, regional Australians have paid more for petrol than motorists in the five largest cities, so four consecutive quarters of lower prices in the regions is significant," Mr Sims said.
"Possible reasons for this include fewer lockdowns in the regions, and regional retail petrol prices reacting slower to international price increases as a result of lower volume turnover."
Image by Jay Skyler via Unsplash
---
---