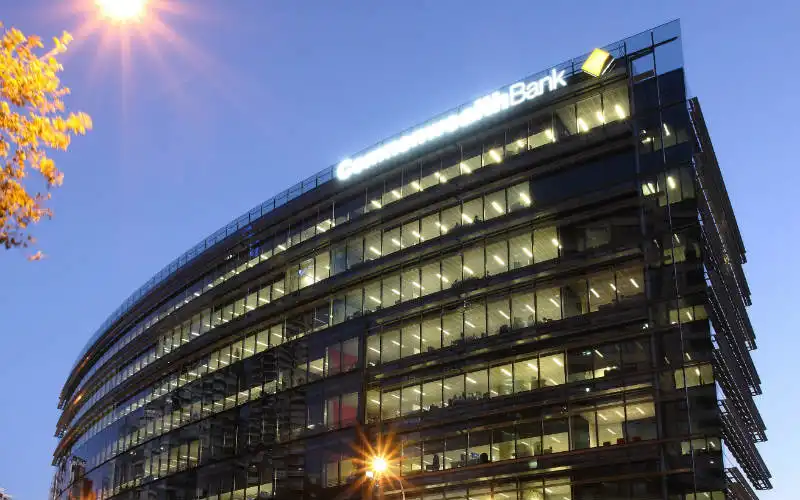 Photo source: CBA
Australia's biggest bank has cut its savings account rate by 0.25% p.a.
Commonwealth Bank's GoalSaver savings account now has a bonus interest rate of 0.64% p.a, taking the maximum available interest rate to a 'whopping' 0.65% p.a, down from 0.90% p.a.
The cut follows the Reserve Bank's (RBA) decision to cut Australia's cash rate to a new record low of 0.50%.
The table below displays a snapshot of savings accounts with some of the highest non-introductory interest rates on the market.
The big four and a large majority of financial institutions have so far passed on the 25 basis point cut in full to home loan products, after a not so subtle nudge from the Prime Minister and the Treasurer.
The decision to pass on the cut in full to savings accounts rate is unsurprising, given how tight profit margins have become as a result of the record low cash rate.
CommBank already had the lowest rate of the big four, and has fallen further behind, although its worth noting that the other big three are yet to announce their cuts.
If past rate cut months are anything to go by, they should also pass on the full 25 basis points to savings accounts, although this is no guarantee.
NAB-owned UBank was one of the first to cut interest rates for Savers, passing on the 25 basis point rate cut in full last Friday to its USaver, USaver Reach and USaver SMSF.
The cut to its base variable rate means the maximum interest rate UBank savers can earn is 1.85% p.a.
To qualify for this rate, USaver customers need to deposit at least $200 per month, have an account balance less than $200,000 and link the account to a UBank transaction account.
Commenting on the change, a UBank spokesperson said: "We regularly review our interest rates to make sure we're always offering highly competitive rates to both our home loans and savings customers."
"It's important we strike the right balance between delivering great value to our customers, responding to changing marketing conditions and managing our business sustainably."
UBank also dropped term deposit rates by 15 basis points for its six month term and 10 basis points for all other terms, with the highest rate offered now 1.70% p.a. for six months.
Want to earn a fixed interest rate on your cash? The table below features term deposits with some of the highest interest rates on the market for a six-month term.
Xinja pauses onboarding of new customers
Neobank Xinja announced last Thursday it would no longer allow people to open its Stash account, in order to preserve its market-leading rate.
After taking more than $350 million deposits in just over month, rather than dropping its interest rate, Xinja said it was prioritizing current customers over new ones.
According to Savings.com.au research Xinja has the joint highest non-introductory savings account rate on the market, tied with 86 400 at 2.25% p.a.
Xinja chief executive and founder Eric Wilson said Xinja continued to be a far cry from traditional banking.
"When faced with higher than expected deposit flows, and an RBA rate cut, most banks would just drop deposit interest rates, hurting existing customers while chasing new ones," Mr Wilson said.
"That's not what Xinja is about. We are holding our rate steady, at 2.25%, but hitting the pause button on customers opening Stash accounts."
---
Latest Articles