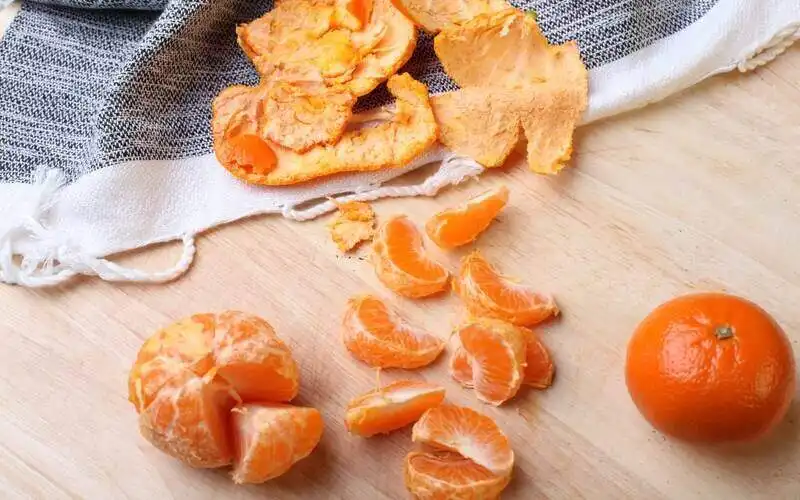 Photo by Kaitlyn Chow on Unsplash
ING will soon become the latest bank to cut its savings account rate, ahead of what could be another RBA rate cut.
In an email sent to customers, ING, which eased bonus interest requirements in the pandemic's early stages, announced as of Friday (25 September), it would be cutting the total variable rate on its Savings Maximiser account.
According to ING, it will be cutting its total interest rate by 15 basis points to 1.50% p.a, down from 1.65% p.a.
It comes less than two months since ING cut the rate down to 1.65% p.a. from 1.80% p.a.
The cut applies to the conditional bonus rate of 1.40% p.a, while the base rate remains unchanged at just 0.10% p.a.
Need somewhere to store cash and earn interest? The table below features savings accounts with some of the highest non-introductory and introductory interest rates on the market.
"We're doing this so we can adapt to changing market conditions while maintaining our customers' needs," ING said.
"But we're proud to say that our highest interest rate is still one of the most competitive around, so that we can keep helping your savings grow."
The conditions required to earn the bonus interest rate also remain unchanged, requiring customers to:
Deposit at least $1,000 from an external bank account to any personal ING account in your name; and
Make 5+ card purchases that are settled (not pending) every month.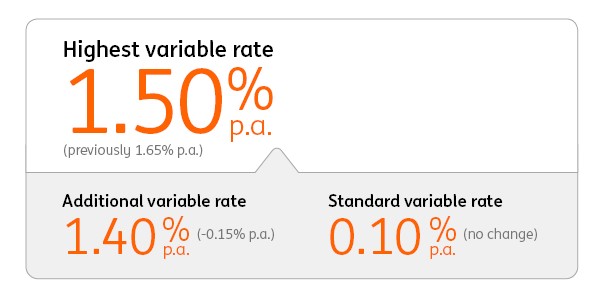 Source: ING.
In other savings account news, neobank 86 400 last week halved its maximum deposit limit for savings accounts.
Cut could be preemptive of an October cash rate change
The decision by ING to cut its Savings Maximiser rate now could be indicative of a cut to the cash rate in October, although it's worth pointing out that many savings account rate changes have taken place since the cash rate was last cut in March.
In a speech on Tuesday, Reserve Bank deputy governor Guy Debelle hinted at negative interest rates and other 'interventions' to assist the economy.
"In the short-term, they (negative interest rates) can contribute to a lower exchange rate," he said.
"In the medium term, the effectiveness can wane including through the effect on the financial system.
"Negative rates can also encourage more saving as households look to preserve the value of their saving, particularly in an environment where they are already inclined to save rather than spend."
This caused major banks Westpac and NAB to forecast a 15 basis point rate cut in October, which would take the rate to a new record low of 0.10%.
"In a speech yesterday the Deputy Governor of the Reserve Bank gave a fairly clear hint that the Board is set to cut the cash rate and other key policy rates at its October Board meeting," Westpac Chief Economist Bill Evans said.
"The theme is likely to be, as we saw in March, a Team Australia moment where the Reserve Bank is directly supporting a bold Federal Budget.
"The prospect of the RBA "sitting back" to assess the Budget, which has been seen as the "norm" in previous years is not appropriate for these unique times."
Should the RBA indeed cut the cash rate further before the end of the year, it's likely savings account rates will fall further.
Looking to compare low-rate, variable home loans? Below are a handful of low-rate loans in the market.
Fast turnaround times, can meet 30-day settlement
For purchase and refinance, min 20% deposit
No ongoing or monthly fees, add offset for 0.10%
---
Latest Articles