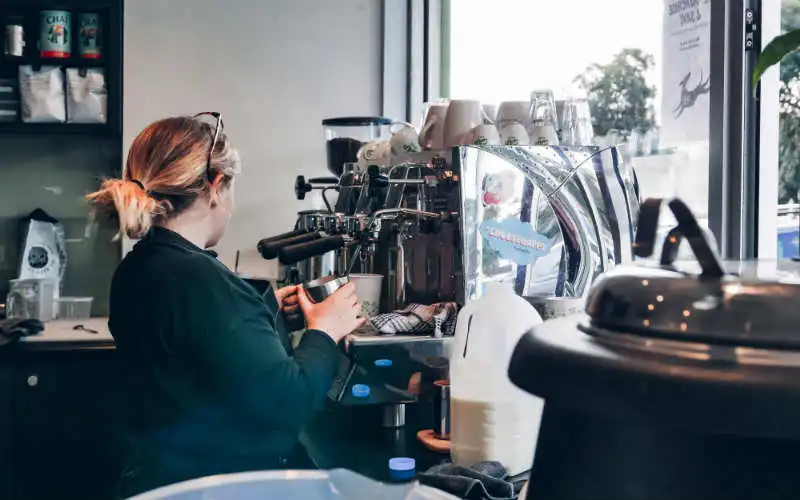 Photo by Anggun Tan on Unsplash
Millions of Australians could have $1,500 per fortnight of their pay covered though a government plan to protect workers whose jobs are at risk because of the coronavirus crisis.
Under the $130 billion plan, which was announced today, businesses substantially impacted by the coronavirus can claim the fortnightly wage subsidy to help pay employee's wages for at least six months.
Eligible businesses will receive $1,500 per eligible employee per fortnight. There will be a legal obligation to ensure these employers pass on the full wage subsidy to eligible employees. The ATO has released a guide for employers for more details on eligibility requirements.
Employers that are eligible to receive the $1,500 fortnightly payments include:
Businesses with a turnover of less than $1 billion that have a reduction in revenue of 30% or more since March 1
Businesses with a turnover of $1 billion or more that have a reduction in revenue of 50% or more since March 1
Businesses that are subject to the major bank levy - ANZ, Commonwealth, NAB, Macquarie and Westpac - are excluded.
Eligible employees for the wage subsidy include:
Full-time workers
Part-time workers
Sole traders
Casuals who have been with their employer for at least 12 months
New Zealanders on 444 visas
Not-for-profit entities
Looking for a place to store cash? Below are a handful of 6-month term deposits with some of the highest interest rates in the market.
From today, businesses eligible for the wage subsidy will be able to apply to the Australian Tax Office (ATO) via the ATO's JobKeeper page which means that employers will not have to deal with Centrelink to access the funds.
The fortnightly $1,500 payment will start to be issued from the first week of May and will be backdated to today.
Our $130 billion JobKeeper plan will help keep Australians in jobs, providing around 6 million workers with a wage subsidy of $1500 a fortnight through their employer. It's open to businesses that receive a significant financial hit due to #coronavirus ▶️ https://t.co/3AWILtsUg8

— Scott Morrison (@ScottMorrisonMP) March 30, 2020
If employees have been stood down by their employer since March 1, they are still eligible for these payments.
The subsidy is around 70% of the median wage, and 100% of the median wage in the most heavily hit sectors like retail and hospitality.
As of 7pm March 30, over 30,000 businesses have applied for the JobKeeper wage subsidy.
Prime Minister Scott Morrison urged workers who have already been stood down to "ring up their employer". He also stressed people can not access both the Jobseeker and Jobkeeper payments.
The $130b wage subsidy is expected to last for six months for an estimated six million Australians whose livelihoods have been impacted by the coronavirus pandemic.
Treasurer Josh Frydenberg described the subsidy as more generous than similar measures in New Zealand and the United Kingdom.
"Our wage subsidy scheme for Australia is unlike those of other nations," he said.
"It is more generous to New Zealand's scheme, it is broader than the United Kingdom's scheme. Our scheme is uniquely Australian, with every eligible employee receiving the same wage subsidy."
Mr Frydenberg said the wage subsidy is designed to help businesses bounce back once the pandemic is over.
"The announcement today is all about providing additional income support and keeping employees connected to their employer, because once we get to the other side of this we want the recovery as speedy as possible," he told ABC News Breakfast.
Looking for a place to stash some cash? Below is a snapshot of some of the highest interest rates being offered on "Intro Rate" savings accounts.
Mr Frydenberg said that in return for the wages being paid, businesses are expected to keep their staff employed during the pandemic.
"At the end of the day we want Australian businesses and their employees to get to the other side intact," Mr Frydenberg said.
"And that's why we're looking at this wage subsidy measure because it's all about ensuring there's a connection between the employer and the employee through what is a very difficult time.
"There are legal obligations for that to occur. And of course our focus here is supporting the employee who has done it very, very tough and obviously needs that security, needs that surety that they will continue to get that income support."
A wage subsidy is a good idea, but probably would've been a lot more effective if announced at the same time as the restrictions that effectively shut tens of thousands of businesses. So many workers already laid off and applying for welfare benefits.

— Michael Janda (@mikejanda) March 30, 2020
Mr Morrison had previously ruled out a UK-style wage subsidy which involves paying up to 80% of a person's wage.
"We've been very careful to ensure that income support can be delivered in a way that gets it to people as quickly as possible using the existing systems that we have," Mr Morrison said.
"It's not a matter of just cutting and pasting ideas from other places."
Prime Minister Scott Morrison said yesterday the new scheme would form part of his Government's third economic assistance package which would be "bigger than anything you have so far seen".
---
Latest Articles