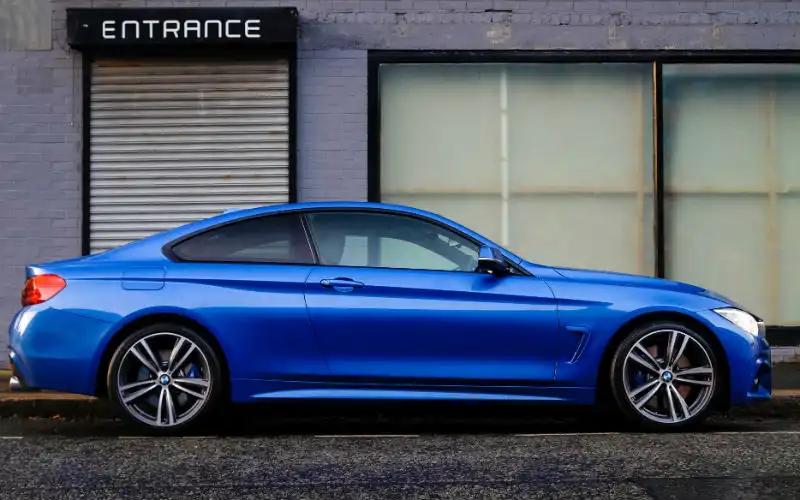 Photo by Grahame Jenkins on Unsplash
Want to get a new car and pay less tax? With a novated lease, you could kill two birds with one stone.
With a car often thought of as the second most expensive purchase a person will make in their life, it's easy to see why leasing a car can look like an attractive option. Very few of us have the money to shell out for a new car every five years, and racking up tens of thousands in debt via a car loan can be intimidating. So is a lease a better move?
There are three main types of car leases in Australia: a novated lease, finance lease and an operating lease. While finance leases and operating leases are only really used by businesses, those wanting to lease a car for their own personal use typically take out a novated lease.
This article will explore novated leases – what they are, how they work, and if they'll work for you.
In the market for a new car? The table below features car loans with some of the lowest fixed and variable interest rates on the market.
Lender

---

Fixed

New

1 year

More details

FEATURED

GET APPROVED WITHIN 24 HOURS

New Car Loan - Special

Approval in 24 hours
No ongoing fees, no discharge fee
Flexible repayment options

Fixed

New

2 years

More details

QUICK APPLICATION PROCESS WITH NO FEES

New Vehicle Fast Loan Low Rate

Quick application process and no monthly fees
Low fixed interest rates with terms of up to seven years
New car loans cover cars up to 3 years old

New Vehicle Fast Loan Low Rate

Quick application process and no monthly fees
Low fixed interest rates with terms of up to seven years
New car loans cover cars up to 3 years old

Fixed

New

1 year

More details

FEATURED

Green Car Loan Fixed

Quick application process and no monthly fees
Low fixed interest rates with terms of up to seven years
New car loans cover cars up to 3 years old

Green Car Loan Fixed

Quick application process and no monthly fees
Low fixed interest rates with terms of up to seven years
New car loans cover cars up to 3 years old
Approval in 24 hours
No ongoing fees, no discharge fee
Flexible repayment options
*Comparison rates based on a loan of $30,000 for a five-year loan term. Warning: this comparison rate is true only for this example and may not include all fees and charges. Different terms, fees or other loan amounts might result in a different comparison rate. Rates correct as of August 14, 2022. View disclaimer.
What is a novated lease?
A novated lease sounds pretty simple in practice. It's an agreement between you, your employer and a finance provider.
How does a novated lease work?
First, you enter into a lease agreement for a vehicle with a finance provider. You then novate (a fancy word for 'replace with a new contract') your new vehicle's lease to your employer who agrees to make the payments on the vehicle to the finance company on your behalf. Your employer makes these payments from your pre-tax salary, meaning novated leases are essentially a type of salary packaging (some employers allow you to salary package other things like phones and laptops and health insurance). Novated leases fall under fringe benefits, and as a result, incur Fringe Benefits Tax (FBT), which we'll cover in detail shortly.
The main reason for someone engaging in a novated lease is the tax break it provides. As your employer is making the car payments from your pre-tax salary, your taxable income will be significantly less, hence you'll have a smaller tax bill.
Novated lease salary sacrifice: fringe benefit tax
Here's where things get complex really interesting! First of all, a fringe benefit is something extra, like a perk an employer offers that supplements your wage or salary, and is made available to you via salary sacrifice. Research from Melbourne Institute found in 2017, 15.9% of employees reported having a salary sacrifice arrangement and 17.0% reported receiving non-cash benefits. In a competitive economy, fringe benefits can help to motivate and retain staff.
Some examples of fringe benefits are:
A company car (via a novated lease)
Gym membership
Private health insurance
Entertainment expenses – food, drink, accommodation
Living-away-from-home allowance (LAFHA)
These perks don't always come for free. As we've mentioned earlier, you pay for fringe benefits out of your pre-tax salary. You then get taxed less but your employer may have to pay a fringe benefits tax (FBT) – unless they're a not-for-profit organisation such as a charity or a public hospital and the value of the benefits provided do not exceed a certain threshold (e.g. up to $17,000 for public and non-profit hospitals, up to $30,000 for registered charities and other non-profits).
If an employer is subject to FBT, beware that it might pass this expense on to you by paying you a smaller salary or be less inclined to give you a pay rise in future.
Also, if the taxable value of certain fringe benefits you received (typically 20% of the base value of the car) in an FBT year* exceeds $2,000, the grossed-up taxable value (aka the reportable fringe benefit, which is the taxable value multiplied by the lower gross-up rate, 1.8868 at the time of writing) will be reported on your income statement for the relevant financial year, even if your employer is exempt from FBT. This doesn't mean the reportable fringe benefit will be included in your taxable income, but it may be included as assessable income for the purpose of calculating things like the Medicare levy surcharge (MLS), specific tax offsets, private health insurance rebates or student loan repayments (e.g. HELP).
For example, Max Dout earns a taxable salary of $85,000 and has a novated lease with an annual reportable fringe benefit of $10,000. He does not have health insurance. At the time of writing, adults earning between $90,000 to $105,000 that do not hold an eligible level of hospital health insurance coverage are subject to a 1% MLS. Max may think he's safe from paying that since his taxable income is less than $90,000, but he would be mistaken. His assessable income for MLS purposes is actually $95,000 (taxable income of $85,000 + fringe benefit of $10,000), meaning his MLS liability for the financial year would be $950 (1% of $95,000).
*Fringe benefits tax is obviously such a simple subject that the ATO decided to make things just a bit more confusing, by making it have a completely separate financial year to the normal financial year. The FBT year is April 1st to 31st March.
For any further tax information, check out the ATO's page on fringe benefits tax or speak to a qualified tax professional.
Types of novated leases
There are two main types of novated leases – fully maintained and non-maintained. It's completely up to the employer as to whether they offer both or even give you the option to choose.
Fully maintained novated lease
This agreement allows you to package all the operating costs of your vehicle as part of your salary sacrifice agreement.
Operating costs that can be packaged may include:
Your repayments
Fuel (typically via a fuel card)
Services and maintenance
Registration
Tyres
Insurance
Of course, packaging all or some of these things into the agreement means you'll have even less take-home pay, especially since owning a car is so expensive these days. But this does take away the stress of having to incorporate any vehicle expenses into your weekly budget while also increasing your tax break.
Non-maintained novated lease
Also known as a finance-only novated lease, you the employee are responsible for all the vehicle expenses and maintenance. Only the cost of your lease (and perhaps any FBT) can be deducted from your salary package. As an employee, this might not be in your best interests as you're only getting a tax break on your lease payments. But it does mean you'll likely have a higher take-home pay to help manage some of life's other big expenses.
What happens at the end of the lease?
There are several options available to you when it comes to the end of your lease:
You can extend the lease on your existing car, which would probably end up costing you money, due to the car's depreciation and the further fees associated with setting up another agreement
You can keep the car after paying the residual value, also known as the balloon payment
You can trade-in the car and then lease another car
Novated lease residual value
Set out by the ATO in 2002, this is the minimum residual value of a vehicle, accounting for the depreciation of a leased vehicle over the years. You can find the ATO novated lease residual guildelines in the table below, which are based on an effective life of eight years.
| Term of lease | Minimum residual value |
| --- | --- |
| Year 1 | 65.63% |
| Year 2 | 56.25% |
| Year 3 | 46.88% |
| Year 4 | 37.5% |
| Year 5 | 28.13% |
Case study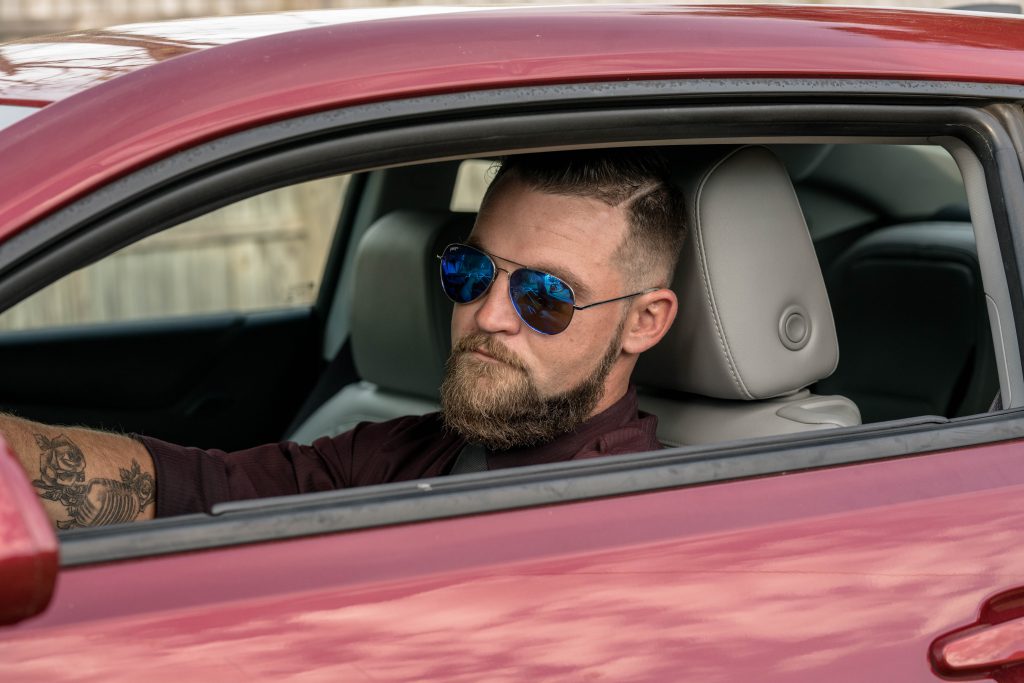 Photo by Blake Barlow on Unsplash
Let's introduce ourselves to Calvin who lives in a totally hypothetical, oversimplified world (i.e. this example only serves to demonstrate how novated leasing could help save someone on tax – it is not a reliable indicator of how much one could actually save). He's just got a position as a doctor in a public hospital which offers novated leases. He's on a salary of $100,000 and since he's now a big shot he decides to lease a Toyota Corolla.
The car has a base value of $25,000. He will lease it for four years and will be restricted to driving it 10,000 kilometres a year, just enough for him to buzz around town. His lease payments work out to being $900 per month ($10,800 per year), which includes insurance, fuel and maintenance costs.
All of Dr Calvin's lease payments are deducted from his fortnightly paycheck, so are not subject to tax (in reality, novated lease payments are often made with a combination of both pre-tax and after-tax dollars). This brings his taxable income for the year down from $100,000 to $89,200 ($100,000 minus $10,800).
Assuming Dr Calvin has no other income, his total tax bill for the 2018-19 year would be $20,537 plus a medicare levy of $1,784. Had his taxable income been the full $100,000, his total tax bill for the 2018-19 year would have been $24,497 plus a medicare levy of $2,000.
So, by leasing a car with his pre-tax income, Dr Calvin has reduced his annual tax bill by $3,960 and his Medicare levy by $216. Combined, that's an annual reduction of $4,176.
Speak to a qualified financial planner for a more realistic breakdown of how much you could save.
---
Novated lease pros and cons
Novated leases can be a pretty tricky subject at times, and like most financial products they're far from perfect. Here at the various pros and cons of novated leases.
What are the advantages of a novated lease?
Tax benefits: the main advantage of a novated lease is that payments are coming out of your pre-tax salary. If you're in a fully maintained novated lease, you'll also have all of your vehicles expenses coming out of your pre-tax salary too. This means a decreased taxable income.
Freedom to choose: You get to choose what car you want to drive and how long for. Employers and finance providers will generally be flexible on lease lengths so you could be driving the latest Audi every three years in theory.
Stress-free repayments: Bundling all the payments into one sum, which is deducted before you're even paid, removes the stress of accounting for your vehicle in your budget. These repayments are also fixed for the entirety of your lease.
Maintenance: Maintenance costs will typically be bundled into your pre-tax payment.
Transferrable lease: If you change jobs at any point in your lease you could simply enter into another novation agreement with your new employer (should they offer it- see disadvantages).
Avoiding GST: As you haven't purchased the vehicle and the finance company is leasing it on your behalf, you avoid paying any GST.
What are the disadvantages of a novated lease?
You don't own the car: You can't make modifications to the car and you can't claim it as an asset for financial purposes.
Driving restrictions: Many novated leases will have restrictions on how long you can drive your vehicle. For example, your employer might restrict you to 20,000km a year, as a way of reducing wear and tear. A breach of this will attract extra costs.
Leaving early: If you decide to abandon your lease before it's due to end, you'll be required to pay the remaining lease plus the residual value.
Losing your job: If you lose your job your novated lease will become a consumer lease. You'll now be paying for the lease out of your post-tax salary, losing the tax break that made the novated lease attractive. This will also be the case if you take your lease to a new employer and they don't offer salary sacrifice.
Interest rates and fees: the interest rates on novated leases can often be higher than a standard car loan, and they can also come with high administration fees
Novated lease traps
Although novated leases can sound like a great idea on paper, there a number of potential traps you need to watch out for:
1. Overpaying for the car
When it comes to novated leases, many people tend to focus on what car they want and how much their repayments will be, rather than the actual price of the car itself.
Vehicles for novated leases typically come from large volume fleet providers who buy cars in bulk at a reduced price. As a result, you can sometimes get the novated lease vehicle for cheaper than you would if you were buying it from a dealer. Of course, the provider isn't going to tell you this as they want to maximise their profit.
Additionally, just because you're dealing with a large company through a novated lease doesn't mean you can't negotiate the price of the car. If you think you might be overpaying for a vehicle, be prepared to walk away. It's one of the most powerful bargaining tools you have as a consumer and the last thing a provider wants to do is lose potential profit.
2. Oversized balloon payments
If you don't extend your vehicle's lease and want to keep the car, you'll have to pay it's residual value, also known as a balloon payment. A balloon payment is an agreed-upon lump sum you pay to your novated lease provider at the end of your lease term. It reduces your monthly repayments by diverting a portion of your repayments into a separate amount. It's typically anywhere from 30-50% of the vehicle's value.
It's important to check just how much of a percentage of the car's value the balloon payment is. Some providers will charge a high balloon payment, which the sale of the car may not even cover come the end of the lease. Additionally, if you have the car for some time, like five years, its value will have greatly depreciated, which you also need to account for. Always check the finer details of your balloon payment and consult with a financial adviser prior to entering the agreement.
3. Novated lease interest rate
With interest rates trending steeply downward in recent times, it may be one of the cheapest times to enter into a novated lease. The interest rate on a novated leases differs between each lender or lease provider, which is why it's vital you shop around to ensure you're getting yourself the best deal. Your rate will also be influenced by the price of the vehicle and its age. In some cases, novated leases have higher interest rates than car loans.
Is a novated lease worth it?
Novated leases are a pretty complex subject and it's important not to rush into one simply because of the tax break they provide.
Although they sound good in theory, there are many dangers associated with leasing a car and it's important to weigh up whether financing or buying a vehicle is a better option. If you were to lose your job or crash your car you could find yourself in serious financial strife.
If you think you might in a position where a novated lease is for you then consult with a financial adviser before going to your employer.
---
Latest Articles