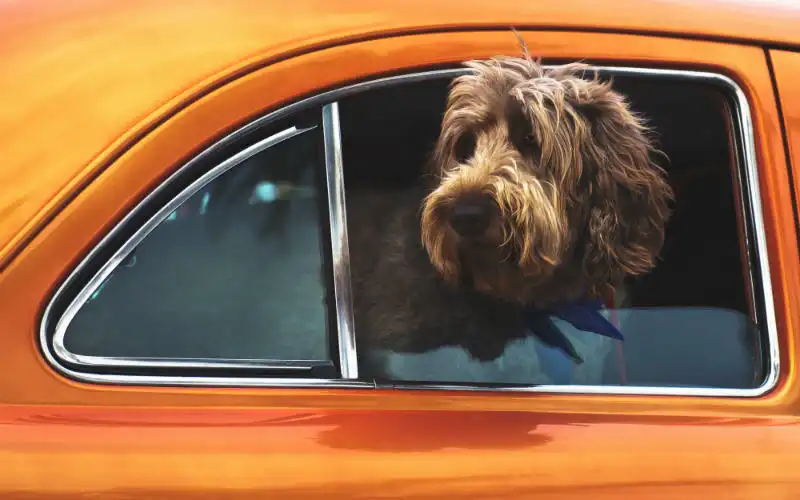 The ongoing costs of owning a car can be enough to drive your finances over a cliff if you're not careful.
Besides the purchase price of a car, there are really six main costs that can influence how much your car will truly cost you:
Registration & licensing
Insurance
Maintenance costs & servicing
Car loan costs
Buckle your seatbelts and read on to see a break-down of how much the average Aussie driver can expect to spend on these things each year.
In the market for a new car? The table below features car loans with some of the lowest fixed and variable interest rates on the market.
Approval in 24 hours
Balloon options to reduce repayments
No ongoing fees, no discharge fee
Rates based on a loan of $30,000 for a five-year loan term. Products sorted by advertised rate. Rates correct as of October 19, 2021. View disclaimer.
Ongoing costs of car ownership
1. Car loan costs
Car loans are probably the next-most frequently-occurring cost of car ownership, often being paid out weekly. The AAA recently calculated the average weekly car loan repayments based on the top 10 vehicles sold in 2018, assuming:
A five-year loan term
A $395 loan establishment fee
No deposit on the car (100% car loan)
The average of the five cheapest car loan interest rates based on AAA's research
You'll see there isn't much of a difference in car loan payments between cities assuming the same interest rate, and there's almost no difference in weekly costs between capital cities and regional cities or towns. This is because car loan interest rates aren't really determined based on the city someone lives in, although it can have a slight effect. Instead, car loan rates tend to be influenced by:
The age of the car and what make/model the car is: older cars can come with higher rates since they're considered a greater risk to the lender
Your credit history: lenders often have different interest rates for people in different credit score bands
Your financial status: factors like your current income, other loans or credit you might be paying off and your spending habits have a big influence on your potential interest rate
The lender itself: you'll find certain lenders are able to offer lower car loan interest rates than others
Based on the average weekly cost of the eight capital cities, car loan repayments can cost an average of more than $6,650 a year.
| City | Weekly car loan payments | Rank |
| --- | --- | --- |
| Canberra | $129.83 | 1 |
| Hobart | $129.43 | 2 |
| Melbourne | $128.17 | 3 |
| Darwin | $127.62 | 4 |
| Adelaide | $127.44 | 5 |
| Sydney | $127.37 | 6 |
| Perth | $127.01 | 7 |
| Brisbane | $126.67 | 8 |
| Capital Average | $127.94 | |

Savings tip: there are plenty of different car loan products out there and interest rates can vary massively. Getting a car loan with a good interest rate can help you pay less than that average figure.
2. Fuel
Fuel is almost certainly the car expense you'll pay for the most regularly. The mere act of using your car is drying up the fuel tank, and most people would fill up their cars every couple of weeks or so. A report by the Australian Competition and Consumer Commission (ACCC) found that the average petrol prices in our five biggest cities sat at around $1.30 per litre in the March 2019 quarter. This is a decline from $1.60 in the March 2018 quarter.
The Australian Automobile Association's (AAA) March 2019 Transport Affordability Index reported the average two-car Australian household (two adults, two children) pays $68.99 for fuel every week. That amounts to over $3,500 per year!
| City | Weekly cost of fuel | Rank |
| --- | --- | --- |
| Hobart | $74.27 | 1 |
| Canberra | $72.86 | 2 |
| Darwin | $68.12 | 3 |
| Brisbane | $67.73 | 4 |
| Perth | $67.65 | 5 |
| Sydney | $67.15 | 6 |
| Adelaide | $67.13 | 7 |
| Melbourne | $67.00 | 8 |
| Capital Average | $68.99 | |
Source: AAA Transport Affordability Index
Savings tip: There's no shortage of smartphone apps that help you identify where the cheapest fuel is near you (there can be a variation of as much as 20 cents in different stations!). Check out apps like PetrolSpy, GasBuddy, Fuel Map and MotorMouth.
3. Car insurance
Car insurance is a necessity in Australia, and in the case of CTP car insurance, it's actually compulsory. CTP car insurance is designed to cover you for the liability costs of causing injury or death to other people, but a higher level of insurance coverage is highly recommended. These higher levels are:
Third-party car insurance (cover for damage to other people's property)
Third-party fire and theft car insurance (same as above plus fire and theft protection for your car)
Comprehensive car insurance (highest level of cover – all of the above plus coverage for damage you're on the receiving end of)
The cost of a car insurance premium varies based on:
Your car
Your age
Your driving history
Your gender (males pay more due to their less than stellar record on the road)
Your suburb
And many other things, such as how far you travel, where you keep the car overnight and even the colour of your car.
Australia's car insurance market is very competitive, so it often pays to take advantage of that by shopping around and getting quotes from different providers each year when it comes time to renew your policy. According to AAA's data on the average weekly household costs of comprehensive car insurance for both new and used cars, a typical Perth household saves around $909 a year in comprehensive insurance costs compared to the Melbourne household.
| City | Weekly cost of comprehensive car insurance | Rank |
| --- | --- | --- |
| Melbourne | $33.52 | 1 |
| Darwin | $29.80 | 2 |
| Adelaide | $28.15 | 3 |
| Sydney | $25.70 | 4 |
| Brisbane | $23.51 | 5 |
| Hobart | $20.62 | 6 |
| Canberra | $19.67 | 7 |
| Perth | $16.04 | 8 |
| Capital Average | $24.63 | |
Based on this data, the average Joe or Jane's annual comprehensive insurance premium would be about $1,280. This is a near 7% increase in insurance costs from a year prior, which is pretty much par for the course where insurance premium increases are concerned.
Savings tip: Shopping around each renewal could also save you hundreds since many providers increase premiums year-on-year by default. Australians pay about $3.6 billion every year in 'loyalty taxes' due to staying with their current insurers.
4. Maintenance costs and servicing
Services and repairs are a significant hidden cost of car ownership. You'll need to get a regular service done if you want your car to remain functional, and you never really know when you might blow a tyre or have your air conditioner start spewing toxic fumes. Servicing your car can be expensive, but fortunately, many new cars come with 'capped price servicing', which puts a ceiling on the cost of your services for a period of time.
The costs of maintaining your car will vary quite a lot as there are so many different things that can go wrong with it. Including tyre replacements, AAA found the average household paid
$29.55 each week, or $1,536 each year. The difference here between the cheapest and most expensive capital city is $724 a year, while the typical household in the most expensive regional area (Alice Springs) pays $566 more.
| City | Weekly cost of maintenance and servicing | Rank |
| --- | --- | --- |
| Canberra | $37.57 | 1 |
| Perth | $31.86 | 2 |
| Darwin | $30.34 | 3 |
| Melbourne | $30.29 | 4 |
| Sydney | $29.84 | 5 |
| Hobart | $27.82 | 6 |
| Brisbane | $25.04 | 7 |
| Adelaide | $23.64 | 8 |
| Capital Average | $29.55 | |

Savings tip: Using local mechanics can be cheaper than an official dealership while doing just as good a job. You can check they're credible by reading online reviews of them. It also pays to know that servicing can be more expensive once your car's odometer reaches a certain number of kms. The highest-priced services tend to arrive at every 60,000 kilometres, although it can depend on the car.
6. Depreciation
As a general rule, cars are a terrible investment, at least in a financial sense. The instant you drive off from the dealership in a brand new car, that asset's value has fallen as much as 10%, and it only gets lower from there. All cars depreciate over time, and some do faster than others, so by the time you try to sell yours, you could have lost thousands.
Research from RACQ found that in 2019, depreciation was actually the biggest ongoing motoring cost in Australia. RACQ calculated that Australia's best-selling vehicle, the Toyota Hilux ute, costs roughly $97 per-week in depreciation (assuming it's driven 15,000 km per year) – that's more than $5,000 a year. The models with the biggest depreciation costs are the Tesla electric cars, which have an average depreciation of up to $299 per week.
Savings tip: These are average figures – you can reduce how much your car depreciates by if you regularly service your car, keep it well maintained and cleaned and store it in a garage to minimise environmental wear-and-tear.
How much does this all cost in total?
A lot. All of these costs can seriously add up, and unfortunately, there's no real way to avoid them. By owning and driving a car you have to commit to paying for fuel, registration and servicing, while depreciation is sadly a given no matter how often you lovingly wash it.
RACQ has calculated the cost of depreciation, fuel, tyres, servicing, insurance and registration as well as potential interest repayments on nearly 140 vehicles in Queensland in order to work out the average cost of each one over a single year, based on cars that have travelled 15,000 kilometres. The results are not particularly pretty.
| | Cheapest car (annual cost) | Costliest car (annual cost) | Average annual cost |
| --- | --- | --- | --- |
| Small car | Kia Cerato S ($7,096) | Volkswagen Passat 132 ($8,908) | $8,203 |
| Medium car | Toyota Camry Ascent Sport ($9,451) | Volkswagen Passat 132 TSI ($11,654) | $10,478 |
| Large car | Holden Commodore RS ($11,573) | Kia Stinger 330S ($15,094) | $13,255 |
| 4WD Ute | Mitsubishi Triton GLX ($12,012) | Toyota Landcruiser Workmate ($17,937) | $13,662 |
| Sports | Toyota 86 GT ($10,459) | Ford Mustang Fastback ($13,974) | $11,901 |
Source: RACQ Running Costs Report, 2019
So the mere act of owning your car can cost you well over $10,000 a year – that's in addition to the cost of actually buying the car. But you can see above that there can be a big difference in annual costs for different vehicles. If you're a fan of substance over style, then it's well worth your time to look around for cars with cheap servicing and low-fuel use.
Rent a car?
If this has put you off buying a car, you could consider renting one. Ridesharing services like GoGet allow you to book cars to use for a specified period of time.
Let's take the Toyota Yaris for example. Its listed price is currently around $17,000, and according to the RACQ, its average annual running costs including all of the above ends up at around $7,120, or $137 weekly. Comparatively, renting the same car from GoGet for 10 hours a week on the GoFrequent Plan will cost you roughly $110 a week (minus the insurance excess), based on:
$30 a month fee ($6.92 weekly)
$65 for 10 hours rental
$40 for the 100km worth of fuel
$0.40 per kilometer travelled
This service only has a few select cars though, but there are other ones like Car Next Door that let you borrow from people who are willing to rent out their own personal cars, while services like Popcar and Carbar operate as car subscription services where you pay a weekly or monthly fee for a nice new car.
Car-sharing service price comparisons
Service
Cost to borrow/rent a car (cheapest plan)
Car Next Door
– No monthly fee
– $5 booking fee
– $5 per hour or $25 per day
– $0.21 per km
Go Get
– $49 annual subscription fee
– $10.90 per hour usage fee
– $0.40 per km
– $89 per day
– $250 per-authorisation on sign-up
Flexi Car
– No joining fee
– $49 annual subscription fee
– $13.50 per hour
– $79 per day
– $0.39 per km
RACV Car Share
– $80 daily rate
– $13 hourly rate
– $0.30 excess kilometer charge
– $0.75 toll processing charge
– $250 pre-authorisation on sign-up
Popcar
– $10 joining fee
– $19.90 monthly fee
– $5.50 hourly usage rates
– $0.40 cost-per-kilometer
Carbar
– $119 flat weekly fee
– $150 fee to swap cars at any time
Prices correct at the time of writing (August 2019).
Savings.com.au's Two Cents
Try using each of our six savings tips to see how much of a difference it can make to your running costs over the course of a year:
Use smartphone apps to find the cheapest petrol nearby
Do your research to find a good car loan interest rate
Use comparison sites to find the most suitable insurance policy and make your car safer to lower premiums
Check that your local mechanic is cheaper than an official dealership when the time comes for a service
Pay for your registration annually instead of semi-annually
Take care of your car and keep it indoors to minimise depreciation!
If you find owning a car too expensive for how much you use it, then you can also consider renting a car using some of the services mentioned above.
---
Disclaimers
The entire market was not considered in selecting the above products. Rather, a cut-down portion of the market has been considered which includes retail products from at least the big four banks, the top 10 customer-owned institutions and Australia's larger non-banks:
The big four banks are: ANZ, CBA, NAB and Westpac
The top 10 customer-owned Institutions are the ten largest mutual banks, credit unions and building societies in Australia, ranked by assets under management in November 2019. They are (in descending order): Great Southern Bank, Newcastle Permanent, Heritage Bank, Peoples' Choice Credit Union, Teachers Mutual Bank, Greater Bank, IMB Bank, Beyond Bank, Bank Australia and P&N Bank.
The larger non-bank lenders are those who (in 2020) has more than $9 billion in Australian funded loans and advances. These groups are: Resimac, Pepper, Liberty and Firstmac.
If you click on a product link and you are referred to a Product or Service Provider's web page, it is highly likely that a commercial relationship exists between that Product or Service Provider and Savings.com.au
Some providers' products may not be available in all states.
In the interests of full disclosure, Savings.com.au, Performance Drive and Loans.com.au are part of the Firstmac Group. To read about how Savings.com.au manages potential conflicts of interest, along with how we get paid, please click through onto the web site links.
*The Comparison rate is based on a $30,000 loan over 5 years. Warning: this comparison rate is true only for this example and may not include all fees and charges. Different terms, fees or other loan amounts might result in a different comparison rate.
Latest Articles