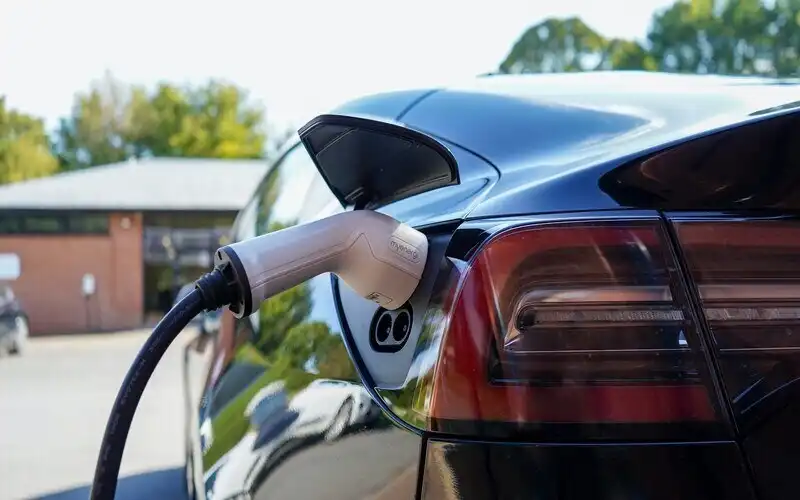 The New South Wales Government has committed $490 million in its budget to cut taxes and incentivise uptake on electric vehicles.
From 1 September 2021, the first 25,000 NSW residents purchasing battery and hydrogen fuel cell electric vehicles (EVs) valued under $68,750 will receive a $3,000 rebate.
The state will also waive stamp duty for eligible electric vehicles under $78,000, following the lead of the Australian Capital Territory.
NSW Energy and Environment Minister Matt Kean said the vast majority of new cars sold in the state needed to be electric vehicles by 2035 to achieve net zero emissions.
"Our aim is to increase EV sales to more than 50% of new cars sold in NSW by 2030 and for EVs to be the vast majority of new cars sold in the state by 2035," Mr Kean said.

"This nation-leading plan will help us achieve these objectives by tackling the three biggest barriers to purchasing an EV – range anxiety, upfront cost, and model availability – and is forecast to see EV new car sales hit 52% by 2030-31."
NSW will also commit $171 million for new charging infrastructure across the State and $33 million to help transition the government's passenger fleet to electric vehicles.
Richie Merzian, Climate and Energy Director at The Australia Institute, said Australia's most populous state had shown the rest of the country what a 'genuine electric vehicle strategy' looked like.
"When combined, this rebate and stamp duty exemption should reduce the upfront cost of a fully electric Hyundai Ioniq in NSW by around $4,500, to $44,500," Mr Merzian said.
"The race is now on between jurisdictions like NSW and the ACT to become the hub of EVs in Australia."
Top economists back measures to flick the switch to EVs
A poll from The Conversation of 62 of Australia's top economists found 51 of them supported measures to boost the uptake of electric vehicles.
Of the 11 who opposed the measures, three did so because they preferred a carbon tax, and six supported the measures 'reluctantly', with a carbon tax again the preferred alternative.
The most popular solution from the 51 supporters was Federal Government-subsidised public charging ports for electric vehicles, with 84% in favour.
Removing the luxury car tax from all electric vehicles garnered 53% support, with compulsory charging in new homes (43%) and carparks, and setting a date to ban the import of petrol and diesel cars (39%) less popular.
Former Liberal Party leader John Hewson, who heads the Crawford School of Public Policy, said the transition to electric vehicles was imperative in response to climate change.
"Governments are far short of recognising the scale and the urgency of an effective and fair transition to at least net zero by 2050," Mr Hewson said.
"Australia is a global laggard, unwilling to meet its global responsibilities. Smart governments move decisively, not delay."
Cars accounted for 8% of total emissions but accounted for just 0.7% of new car sales last year, compared to 5% in China and 3.5% in the European Union.
But Nicole Black,
Associate Professor at the Centre for Health Economics at Monash Business School, said interfering in markets was "inefficient and misguided".
"What we need is good pricing policy around pollution and then people can adapt to that with whatever is the best decision. This may or may not be electric cars," Ms Black said.
What other EV incentives are there?
There are a number of other electric vehicle subsidies and rebates available, including:
Victoria has been criticised for its electric vehicle approach after announcing a road tax of 2.5 cents per-kilometre for fully electric vehicles and 2 cents a kilometre for plug in hybrid vehicles.
---
Photo by Charlotte Stowe on Unsplash