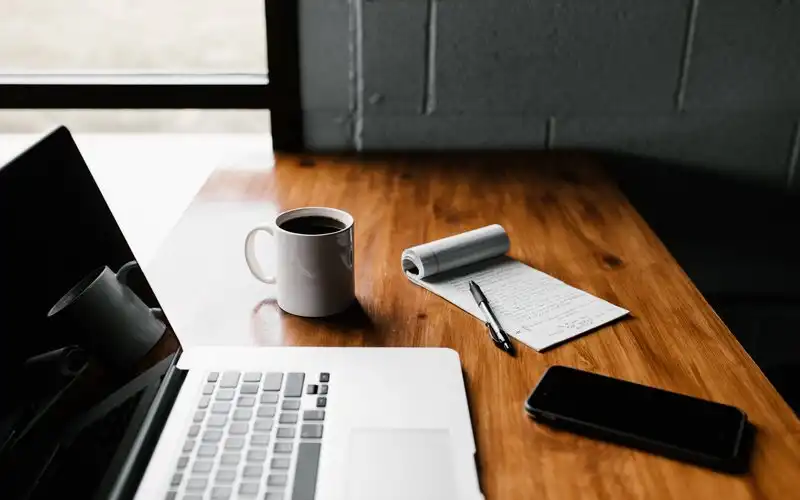 Photo by Andrew Neel on Unsplash
If you have an SMSF, finding the right savings account for your retirement cash can be a challenge. But knowing what to look for and understanding how they work can make this easier.
Need somewhere to store cash and earn interest? The table below features introductory savings accounts with some of the highest interest rates on the market. **Note: These accounts may not be compatible for use within an SMSF. Check with the provider to confirm SMSF compatibility.
What is an SMSF?
A SMSF (self-managed superannuation fund) is a private super fund that you manage yourself, rather than outsourcing to a superannuation provider.
It can have up to four members, who are trustees, all of whom are equally responsible for decisions made about the fund and the fund's compliance. Trustees should follow an investment strategy that isn't overly risky and will meet your retirement needs, organise insurance for fund members, and keep comprehensive records for audits.
SMSFs appeal to those that want greater control over their super and their contributions, particularly in deciding where and how their retirement funds are invested. But SMSFs can be a huge responsibility, requiring time and effort to run them, and can be quite expensive given that they typically require you to hire financial professionals for assistance.
---
What is an SMSF savings account?
An SMSF savings account acts similarly to how a normal banking account would, but is available for use in an SMSF. Many regular savings accounts are not permitted to be used by trusts or for superannuation purposes, so SMSFs are generally limited to accounts specifically catered for them, which greatly narrows the range of accounts available. However, some savings accounts will be available for use within an SMSF despite not having "SMSF" within the name. For example, some business accounts are compatible for use within an SMSF, such as ING's Business Optimiser account and Suncorp Bank's Business Premium account.
It's a requirement for every SMSF to have an account in the fund's name and kept separate from the trustees' individual accounts. This account - sometimes described as a 'trust', 'hub' or 'cash management' account - will be used to manage cash transactions for your SMSF, such as receiving super contributions or investment income (e.g. dividends), or paying for SMSF-related expenses. It is kept separate so fund members don't have their personal cash balances mixing with the SMSF funds. These accounts essentially operate like transaction accounts, and - like transaction accounts - tend to have pretty low interest rates. However, some higher-interest online savings accounts can be linked to the SMSF management account. For example, at the time of writing, Heritage Bank offers an SMSF Trust Account which can be combined with its higher-interest Online Saver savings account while AMP allows its SuperEdge Cash account to be linked to its higher-interest SuperEdge Saver account.
As it's common for SMSFs to have more than one member or trustee, each member of the fund usually has access to the account, like a joint account.
Some SMSF-compatible savings accounts will let you earn interest on every dollar in the account, but some will only offer interest on balances above a certain threshold, over $20,000 for example.
---
SMSF savings account features
Some features of SMSF savings accounts typically include:
Government $250,000 guarantee: Like regular savings accounts, term deposits and transaction accounts, SMSF savings accounts offered by APRA-recognised banks are covered by the Government's $250,000 deposit guarantee via the Financial Claims Scheme (FCS).

Mobile, internet and phone banking: Most SMSF savings account providers allow SMSF accounts to be managed via a mobile app, online, or over the phone.

Joint access: An SMSF savings account typically allows each member of the fund to access the account, much like a joint account.

Make transactions: SMSF savings accounts may come with direct debit and direct credit facilities to allow you to move your funds around
---
How to know which savings account is right for your SMSF
Prior to choosing an SMSF savings account, there are a number of things you should consider to know if it's right for you:
Interest rate and its conditions: If you have a large amount of cash then you want it to be earning as much interest as possible, so it's important to look for a fund with a high-interest rate. However, in today's low rate market, that's easier said than done. Additionally, check the terms and conditions associated with the rate. Some funds will only pay interest on amounts above or below a certain threshold and many have introductory rates that expire within a few months of opening the account.

Fees: Some SMSF accounts will charge you account-keeping fees, while others don't charge anything
---
High-interest SMSF savings accounts
The table below displays some of the highest-interest savings accounts that are compatible with SMSFs
Bank & product

Interest rate

Conditions

Rabobank:

High-Interest Savings Account

1.90% p.a. introductory rate for four months.

0.80% p.a. ongoin rate.

Introductory rate and standard rate available on deposits up to $250,000.

Deposits above $250,001 earn 0.55% p.a. standard rate.

No fees.

AMP:

SuperEdge Saver Account

1.00% p.a. bonus rate for six months,

0.80% p.a. ongoing rate.

Bonus rate is on balances of up to $1 million per customer.

Maximum ongoing balance of $5 million per customer.

No fees.

BankVic:

SMSF Saver S40

1.10% p.a. standard rate.

Standard rate available on balances up to $5 million.

Balances greater than this earn 0.01% p.a.

No fees.

Qudos Bank:

DIY Super Saver

0.65% p.a. standard rate

Additional 0.65% p.a. for balances above $10,000 when no withdrawals made in month (total 1.30% p.a.).

Balances below $10,000 earn 0.65% p.a.

No maximum balance and no fees.
Information correct as of 18 August 2020.
---
Do the big four offer SMSF savings accounts?
Australia's big four banks do offer accounts for SMSFs, however they're not really 'savings' accounts - they're more like transaction accounts, so the interest rates on each are quite poor in comparison to the ones above. Check out the products and the rates in the table below.
Bank & product

Interest rate

Conditions

Commonwealth Bank:

SMSF cash account (Commonwealth Direct Investment Account CDIA)

0.15% p.a. for balances greater than $10,000.

Balances below $10,000 earn no interest.

No maximum balance and no fees.

ANZ:

ANZ SMSF Cash Hub Account

0.50% p.a. for balances greater than $10,000.

Balances below $10,000 earn no interest.

No maximum balance and no fees.

NAB:

NAB Cash Manager

0.05% p.a.

$5,000 minimum opening balance.

No fees.

Westpac:

BT Cash Management Account Saver

0.25% p.a.

No minimum or maximum balances on both.

No fees.
Information correct as of 18 August 2020.
---
Savings.com.au's two cents
You've probably worked pretty hard for your retirement savings, so you should want this money to be working hard for you in return. Accordingly, if you've got some funds in your SMSF that aren't tied up in investments, you should want it to be earning you a relatively decent rate of interest. While interest rates are pretty low across the board these days, some SMSF savings accounts pay significantly higher rates of interest than others, so it can still pay to shop around because every dollar counts, especially when it comes to your retirement.
---
Latest Articles