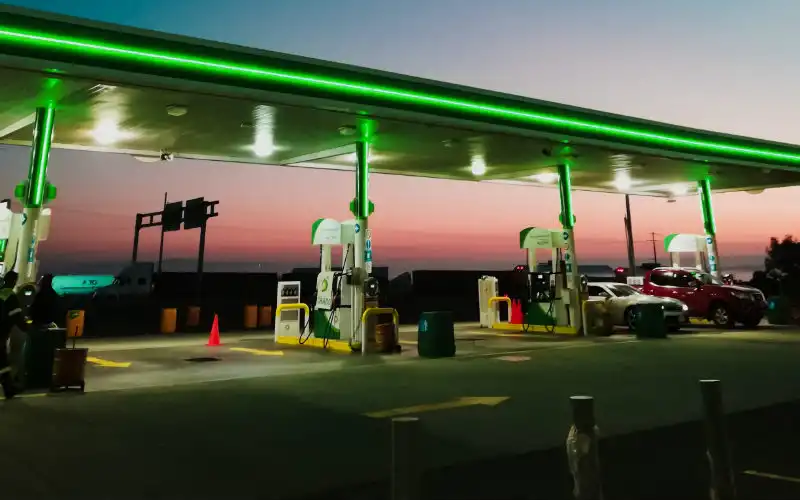 Photo by Geovanni Herrera from Unsplash
Petrol prices across Australia's five largest cities have fallen to their lowest point since August 2017, according to the ACCC.
The Australian Competition & Consumer Commission's (ACCC) December 2018 Quarterly Petrol Monitoring Report shows petrol prices fell more than 40 cpl (cents per litre) to 119.2 cpl by the end of 2018.
October 2018 saw prices peak at a 10-year high of 159.9 cpl across Sydney, Melbourne, Brisbane, Adelaide and Perth.
The ACCC outlined lower international crude oil and refined petrol prices as the main reason for this sharp drop – crude oil prices fell significantly in November and December due to considerns over a potential global trade war.
"Petrol prices dropping so dramatically in time for the end of year holidays was great news for motorists. It's good to see that retail prices followed the fall in international prices in many locations," ACCC Chair Rod Sims said.
When averaged out across the three months in the December quarter, the retail price of petrol in these cities was 142.1 cpl.
This only applies to the five biggest cities however.
The monthly average petrol prices in Canberra, Hobart and Darwin did not experience such drastic decreases.
In fact across the December 2018 quarter, average retail prices in these cities were:
158.9 cpl in Canberra (16.8 cpl higher)
161.7 cpl in Hobart (19.6 cpl higher)
153.1

cpl

in Darwin (11

cpl

higher)
Prices did fall in regional locations however, and Mr Sims said the ACCC will continue to monitor prices closely in smaller cities and regional areas where prices "do not reflect the large fall in crude oil prices".
The average differential between petrol prices in regional locations monitored by the ACCC and the five largest cities was 11.4 cpl
Mr Sims also urged motorists to stay active in the market and use price cycles to their advantage.
"There are big savings to be had by motorists who use apps to shop around for cheap fuel and who also use price cycle information on the ACCC website to time their purchases," he said.
"Price transparency through fuel price websites and apps, and price cycle buying tips is important for consumers and has a flow-on effect.
"As more motorists start using information to their advantage, petrol stations become aware they need to be competitive on price to get business."
By 'information' Mr Sims could be talking about things like petrol apps which can help savvy drivers track down the cheapest petrol in their vicinity.
The most popular petrol saving apps at the moment based on downloads and ratings are:
Fuel prices by type
The average retail prices of the main fuel types – RULP, PULP 95, PULP 98, and E10 – all moved in a similar trajectory to finish the year lower than their September-October highs.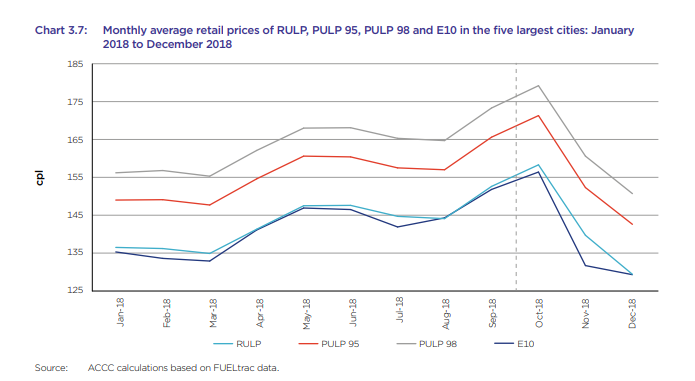 Diesel and automotive LPG prices increased across the big 5 cities however. Average retail diesel prices were 158.1 cpl across the December quarter, while LPG prices were 88.4 cpl.
Compared to other OECD countries, Australia's PULP (premium unleaded petrol) prices are higher, on average, than most of them.
The table below shows Australia's average petrol price puts it in the top 10 for most expensive countries for fuel.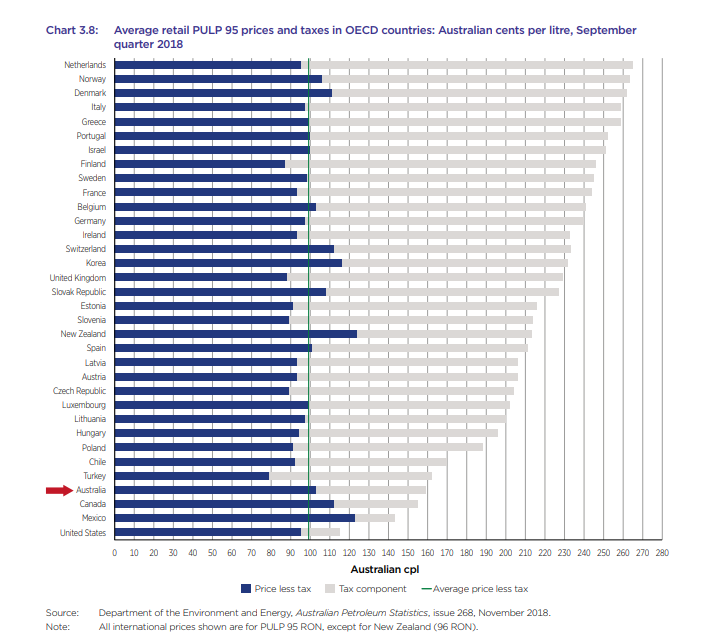 New Zealand and Mexico are the two countries vying for top spot, with with their average PULP prices coming in at more than 120 cpl.
---
For feedback or queries, email will.jolly@savings.com.au