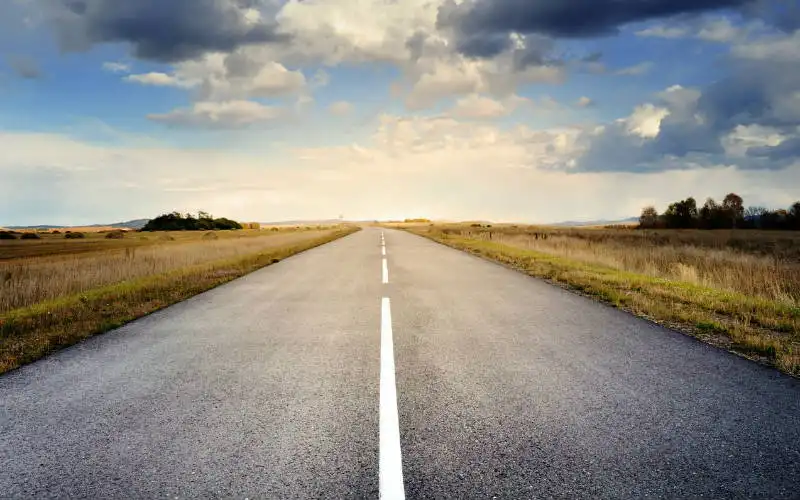 If you're not a car enthusiast then you can hardly be blamed for not knowing what the different fuel types are.
After all, the stations themselves don't exactly spell it out for you when you go to fill up your car.
To make matters more confusing, different fuel companies can have their own separate definitions of the different fuel types too, which isn't very helpful for someone who doesn't actively read about cars in their spare time.
Putting the wrong kind of fuel in your car can have disastrous consequences – you could damage the fuel tank itself or could even cause an explosion in your engine, so it can quite literally pay to read up on the different types of fuel in Australia.
If you're bored on a Saturday night and feel like doing just that, pop your feet up and read Savings.com.au's guide to the different types of car juice you can use in Australia, including how you can use these fuels to save money.
In the market for a new car? The table below features car loans with some of the lowest fixed and variable interest rates on the market.

Advertisement
Car Loan (New and Dealer Used)
Product Features
Approval within 24 hours
No ongoing or discharge fees
3, 4 or 5 year loan term available
Weekly, fortnightly and monthly repayment options
Early payout and balloon payment option
Loans available from $5,000 to $100,000
Advertised
Rate (p.a.)
4.67%
Comparison
Rate (p.a.)
5.22%
Product Features
Approval within 24 hours
No ongoing or discharge fees
3, 4 or 5 year loan term available
Weekly, fortnightly and monthly repayment options
Early payout and balloon payment option
Petrol types in Australia
When it comes to the different fuel types, it's the number that really matters – 91, 95 and 98. These numbers are called the 'octane-rating', and are an indication of how well the fuel resists burning too early inside the car's engine.
Standard petrol is given a 91 rating, while premium unleaded is both 95 and 98. There are also two ethanol-based fuels – E10 and E85 – which are more environmentally friendly options.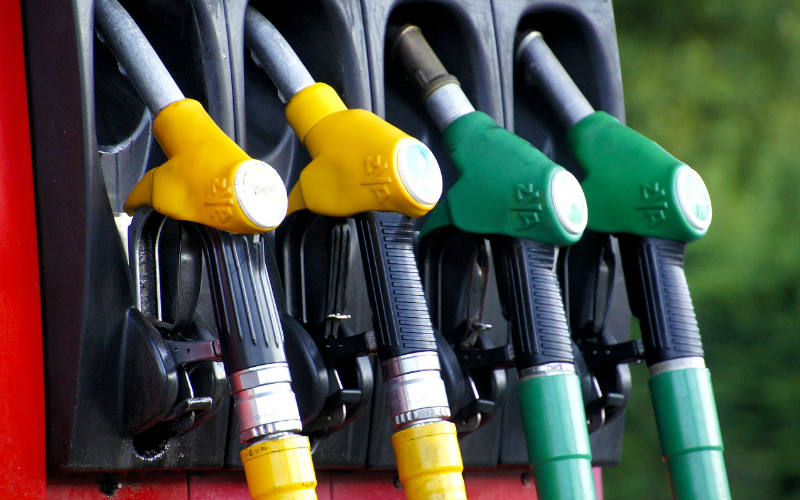 Standard unleaded petrol (91)
Unleaded 91 petrol is the most common type of fuel in Australia, and can be found at pretty much every petrol station. Most cars will be able to use it, although you may find the more premium fuel to be more fuel efficient, depending on what car you have.
The national average price at the time of writing for ULP 91 is $1.53, according to Fuel Watch.
Premium, 95-octane unleaded petrol
Premium unleaded 95 petrol (PULP 95) is a type of unleaded fuel that is designed to be more fuel efficient and cause a smoother engine operation, which in turn improves performance. It is meant for use by imported and high-performance vehicles, but can be used by the majority of cars.
It is usually a fair bit more expensive than ULP 91 – the national average price at the time of writing for PULP 95 is $1.58.
Premium 98-octane unleaded
Sometimes referred to as Ultra Premium unleaded petrol (UPULP), premium 98-octane fuel is the highest octane unleaded fuel, providing higher engine power and performance as well as less pollution, according to providers. As with PULP 95 it is best-utilised by performance cars, and some models will say that they can only take 98 and not anything else.
UPULP 98 is also slightly more expensive than PULP 95, but there can sometimes be a larger price jump – the national average price at the time of writing is $1.60.
E10
E10 is an ethanol-based fuel, in that it's 10% ethanol and 90% unleaded petrol. It has a higher octane rating of 94, so it's more powerful than standard unleaded petrol, but the presence of the ethanol does mean it can be slightly less fuel efficient. By choosing an E10 fuel, your money is partly supporting the Australian sugarcane industry, so hoo-roo to that.
The national average price at the time of writing for E10 is approximately $1.54 in capital cities – roughly the same as unleaded 91 petrol, although it's known for being cheaper more often than not.
To check if your car is E10 compatible, visit your state's E10 checker if one exists.
E85
The other ethanol option available is E85, a fuel so powerful it's often used on V8 supercars. As the name suggests it's 85% ethanol and only 15% regular petrol, meaning that in addition to being more powerful, E85 is cheaper and has much less of an effect on the environment. According to United Petroleum, it has an octane rating of 107.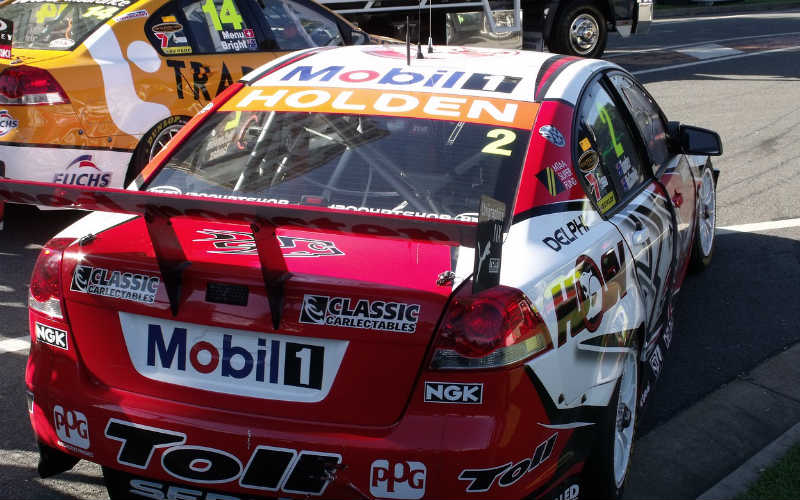 Can you swap the fuel you're using?
This really depends on your car, but generally yes, you can use different fuels if you think one will be more fuel efficient or will result in better performance. There is one exception though: do not use a lower rated fuel than the one recommended by the manufacturer.
What this means is that unless some joker has peeled or scratched it off, there should be something written on the inside of your fuel cap that will tell you the minimum octane rating you can use in your car. If, for example, your car says "premium 95′, then it is not acceptable to use unleaded 91, as doing so can cause damage, engine failure and even an explosion. This isn't guaranteed to happen of course, but you will probably experience a loss of power, acceleration and fuel economy over time.
It doesn't hurt your engine to use a higher rated fuel though, but it will hurt your back pocket. The question is whether you'd get any benefit out of doing so.
Can you save money with different fuel types?
The short answer: Yes.
The long answer: It can be tricky to determine how much you're saving by using different fuels. There isn't a fuel specifically designed to save the driver money, they're designed to maximise the efficiency and power of different car models. E10 and E85 fuels are cheaper on average, but using them in your car that's unleaded-91 recommended could result in a lower fuel economy.
So despite spending $5 or $10 less at the petrol station, you could run out of fuel faster and end up back there sooner.
Savings.com.au's two cents
There are a lot of 'FUEL SAVING HACKS!' out there (e.g. squeeze the pump slower, fill up when it's cold etc.) but the truth is that many will not make a noticeable difference to your budget.
What you can do however is conduct a test run using the various types of fuels and see how many more kilometres you travel or how long it takes until you have to go back.
The general rule of thumb is: the difference in fuel efficiency is about 1% per octane rating – 91 and 95 unleaded fuels, for example, have roughly a 4% difference. If there is a lesser price difference between the two, then its highly likely that its worth switching.
If you haven't noticed any major differences and still want to save money on fuel, then try some of the following:
Switch your engine off when you're stuck in traffic, or invest in a car that does this automatically
Maintain a steady speed and drive smoothly
Use cruise control on long trips
Ensure your tyres are inflated properly
Remove excess weight (don't keep heavy objects in the boot if they're not essential)
And of course, the best way to save fuel (and maybe the environment too) is to drive less! Walk, ride or take public transport when you can. You can reduce your impact on the environment by doing this too.
---
Disclaimers
The entire market was not considered in selecting the above products. Rather, a cut-down portion of the market has been considered which includes retail products from at least the big four banks, the top 10 customer-owned institutions and Australia's larger non-banks:
The big four banks are: ANZ, CBA, NAB and Westpac
The top 10 customer-owned Institutions are the ten largest mutual banks, credit unions and building societies in Australia, ranked by assets under management in November 2019. They are (in descending order): Credit Union Australia, Newcastle Permanent, Heritage Bank, Peoples' Choice Credit Union, Teachers Mutual Bank, Greater Bank, IMB Bank, Beyond Bank, Bank Australia and P&N Bank.
The larger non-bank lenders are those who (in 2020) has more than $9 billion in Australian funded loans and advances. These groups are: Resimac, Pepper, Liberty and Firstmac.
If you click on a product link and you are referred to a Product or Service Provider's web page, it is highly likely that a commercial relationship exists between that Product or Service Provider and Savings.com.au
Some providers' products may not be available in all states.
In the interests of full disclosure, Savings.com.au, Performance Drive and Loans.com.au are part of the Firstmac Group. To read about how Savings.com.au manages potential conflicts of interest, along with how we get paid, please click through onto the web site links.
*The Comparison rate is based on a $30,000 loan over 5 years. Warning: this comparison rate is true only for this example and may not include all fees and charges. Different terms, fees or other loan amounts might result in a different comparison rate.
Latest Articles