You may have heard the word 'boomer' thrown around to poke fun at or mock older people, but that's not what Boomer Home Loans is here to do. The new specialist lender is shaking up the home loan space by being the first Australian lender to offer a range of 'unique' home loan products designed to help older Australians unlock the equity in their homes.
Savings.com.au spoke exclusively with Scott Phillips, CEO and Co-Founder of Boomer Home Loans, to get a feel for the new home loan player: what they're all about, what products are on offer, and their future plans for expansion.
"We have a unique understanding of the challenges and complexities faced by older Australians," Mr Phillips told Savings.com.au.
"Approximately one in three older Australians don't believe their savings and income will be enough to cover their lifestyle for the rest of their lives."
Mr Phillips said that while some older people have super they can fall back on, many reach retirement age without any super - but that's where Boomer Home Loans hopes to come in clutch.
"We have designed our products to be flexible so our customers can tailor their financing to their current stage of life and future lifestyle aspirations," he said.
Not enough love for boomers in the home loan space
When asked why Boomer Home Loans was founded, Mr Phillips said customers aged over 55 years old struggle to get access to home loans, which often forces them to sell their family home, work longer, or dip into their super - but Boomer want to give older Australians a fair go.
"We know that many hardworking Aussies enter retirement with the equity in their home being their most valuable asset and not enough in savings or superannuation to support another 40 years of living costs," Mr Phillips said.
"At the same time, millions of Australians hit retirement still owing money on their home loan.
"The market is flooded with options for first home buyers and younger borrowers in the prime mortgage market, but we could see over 55s weren't getting the attention they deserve."
Boomer Home Loans offers four home loan products - from your 'typical' home loan to reverse mortgages - including the first-of-its-kind 'hybrid' mortgage:
Boomer Clear: A home loan designed to help over 55s pay off their mortgage before retirement

Boomer Switch: A 'hybrid' home loan which allows boomers to refinance their home loan, and then 'retire' your home loan repayments when you stop working

Boomer Reverse: A reverse mortgage that allows you to continue owning and living in your home, tapping into its equity for a "more comfortable retirement"

Boomer Lite: A reverse mortgage with similar features and parameters to the Federal Government's Home Equity Access Scheme
Mr Phillips said that while they offer two reverse mortgages, it's Boomer's 'pre-reverse' mortgages that are the lender's "key differentiator".
"These mortgages will help customers to manage their home loan needs late in their working life and then our reverse mortgage product takes over in retirement," he said.
"We offer fast, flexible, friendly home loan services to over 55s, with ongoing guidance and yearly check-ins.
"In addition, we provide all eligible customers with a no-cost Boomer Home Loan Plan which takes into account individual circumstances and provides a clear outline of how a new home loan could work – ensuring every customer not only gets a loan, but they also get a clear pathway forward and exit strategy."
Not a 'generalist' bank for everyone: "At Boomer, age is not a barrier"
The idea for Boomer Home Loans didn't come to Mr Phillips in a fever dream - and this isn't his first rodeo in the reverse mortgage space. In his previous business venture, Smooth Retirement, he was delivering third-party reverse mortgages and financial planning services to older Australians.
"Our previous venture, Smooth Retirement, was an online reverse mortgage broker, distributing other lenders' products and we very quickly realised there was a significant opportunity for a specialist over 55s lender with an online modern service and new products," Mr Phillips said.
"This was why we created Boomer Home Loans.
"At Boomer, age is not a barrier… our business has been created specifically to deliver later life lending."
While Smooth Retirement provided both financial planning and mortgage broking services, Boomer Home Loans will strictly be a home loan provider.
So, why did Mr Phillips steer into this direction? What prompted the move to shake up the over 55s home loan space rather than just deliver other lenders' products?
For context, the Australian Securities and Investments Commission (ASIC) introduced significant regulatory changes to the reverse mortgage industry in 2012. In 2018, ASIC released a review of those changes and reverse mortgage lending. This review found that some customers didn't fully understand the features of their reverse mortgage loans - particularly the compounding interest and potential for decreased equity.
"Boomer was inspired by this and our model has been specifically designed to deliver a service focused on customer education, accessible and easy to understand information, and a service that is customer centric and 'straight talking' with no jargon," Mr Phillips said.
"We provide all our eligible customers with an individual Boomer Home Loan Plan which outlines in detail how their new home loan will work for them over time and what this means for their home equity and overall financial position."
"We see that there will be more reverse mortgage lenders entering the market"
Boomer Home Loans will be launching in April 2022 for customers directly, and then through accredited mortgage brokers in August 2022.
"We see that there is a significant unmet need in the market for our new home loan products and specialist services for over 55s which are designed specifically to help older Australians get on top of their home loan debt as well as to access adequate funding for all their retirement years by unlocking some of the equity they have accumulated in their homes," Mr Phillips said.
"We believe there is substantial growth opportunities in the Australian later life lending market with an increasing ageing population who are asset rich and often cash poor."
Markets such as the UK and Canada are "good examples" of the potential for growth in Australia according to Mr Phillips.
"We believe there is tremendous demand for reverse mortgages and other credit products for over 55s and that they will become increasingly popular in Australia, as they have done overseas," he said.
"For this reason, we see that there will be more reverse mortgage lenders entering the market in the future and we welcome and look forward to the growth of this sector."
Image by Christian Bowen on Unsplash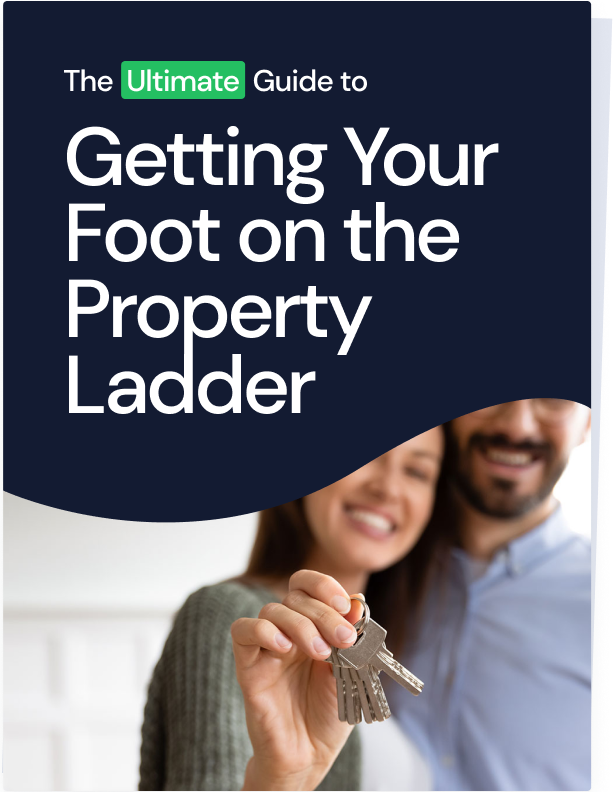 Ready, Set, Buy!

Learn everything you need to know about buying property – from choosing the right property and home loan, to the purchasing process, tips to save money and more!

With bonus Q&A sheet and Crossword!