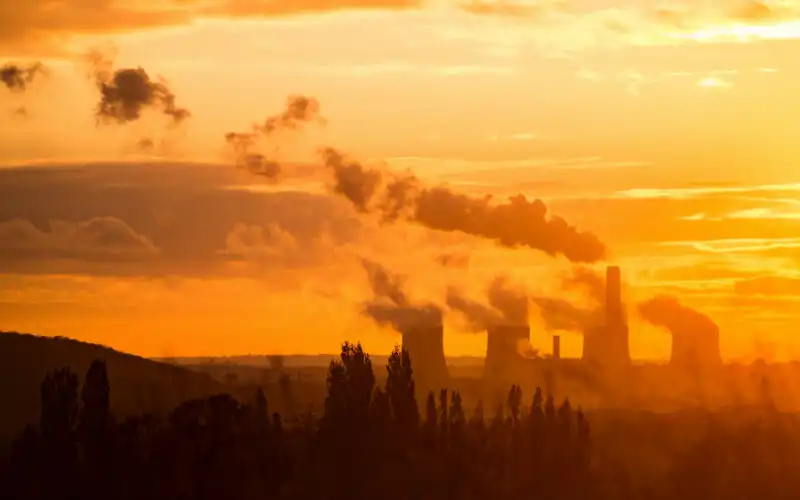 Photo by Diana Parkhouse on Unsplash
A new report by the Climate Council has found Australia's property market could lose $571 billion in value over the next 10 years thanks to extreme weather caused by climate change.
The report, titled Compound Costs: How Climate Change is Damaging Australia's Economy, found approximately 9% of the country's total residential property value could be struck off by 2030, mainly due to the inundation of low-lying and coastal properties and massively increasing insurance premiums.
This is roughly how much has already been lost in the current property market downturn, which is one of the worst in recent memory.
According to the report, about 5-6% of properties bear the risk of damage or destruction due to climate change, while one in 19 property owners face the prospect of 'unaffordable' insurance premiums in the future.
"Acting on climate change would be absolutely peanuts compared to the catastrophic costs of failing to act. This report quantifies that."

The property market is expected to lose $571 billion in value by 2030 due to climate change and extreme weather. https://t.co/mW8KErxi3F pic.twitter.com/AsR7zmZ9cz

— Climate Council (@climatecouncil) May 9, 2019
The report's author, climate risk expert Dr Karl Mallon said the property market could continue to lose value in the decades that follow if emissions remain high.
"Some Australians will be catastrophically affected by climate change. Low-lying properties near rivers and coastlines are particularly at risk," Dr Mallon said.
"Increasingly, Australians are also going to struggle to pay for home insurance. On current trends, by 2030, one in every 19 property owners faces the prospect of insurance premiums that will be effectively unaffordable.
"Even for Australians who can afford to pay, general insurance currently does not cover damage from coastal inundation and erosion: events which are likely to become more common because of climate change."
By "unaffordable", the report states that by 2030 these properties could be facing annual premiums of 1% or more of the home's value.
In at-risk areas like North Queensland, this would be even higher.
This means a home with a value of $1 million in 2030 could be facing annual insurance premiums of at least $10,000, not factoring in other costs.
| | | | |
| --- | --- | --- | --- |
| | 2030 | 2050 | 2100 |
| Total annual average risk cost | $85 billion | $91 billion | $117 billion |
| Percentage of properties over 1% risk threshold | 5.3% | 5.5% | 6.6% |
| Number of houses over 1% risk cost threshold | 795,000 (1 in 19) | 825,000 (1 in 18) | 990,000 (1 in 15) |
Source: Climate Council
This isn't the only study to make such a claim.
In March, the Actuaries Institute revealed 850,000 homes (roughly one in 10) would be uninsurable within a few generations, which is 220,000 more than the present day.
Dr Mallon also provided commentary on this study, saying planning laws haven't kept pace with climate change.
"The problem affects far more homes than most people realise because planning laws haven't kept pace with climate change," he said.
"We are still building, buying and selling 'the wrong kinds of buildings in the wrong kinds of places … A lot of people are sleepwalking into [this]'.
"If the industry doesn't step up, we'll all pay — both as taxpayers picking up the bill for the recovery … or because of the impact on our communities and our economies."
Which states are most at risk of climate change?
The report mentions the costs of climate change on property will be "highly uneven", with around 5-6% of all properties bearing the cost.
These properties are concentrated in areas that are highly exposed to current and future weather events like flooding, bushfires and coastal inundation.
The data shows Queensland has the most disproportionate number of local government areas (LGAs) that will be highly affected by climate change.
64% of Queensland LGAs have 10% or more of their properties exposed to an average annual risk cost of 1% or more of the property's value.
In the Northern Territory, 24% of the LGAs meet this definition and in New South Wales 28% of LGAs meet this definition.
The table below shows the percentage of LGAs affected in each state and territory, up to the year 2100.
| State | 2030 | 2050 | 2100 |
| --- | --- | --- | --- |
| NSW | 23% | 23% | 28% |
| VIC | 10% | 15% | 23% |
| QLD | 52% | 52% | 64% |
| SA | 8% | 8% | 10% |
| WA | 11% | 11% | 12% |
| TAS | 3% | 3% | 3% |
| NT | 24% | 24% | 24% |
| ACT | N/A | N/A | N/A |
| Average | 19% | 19% | 23% |
Source: Climate Council
---
Latest Articles