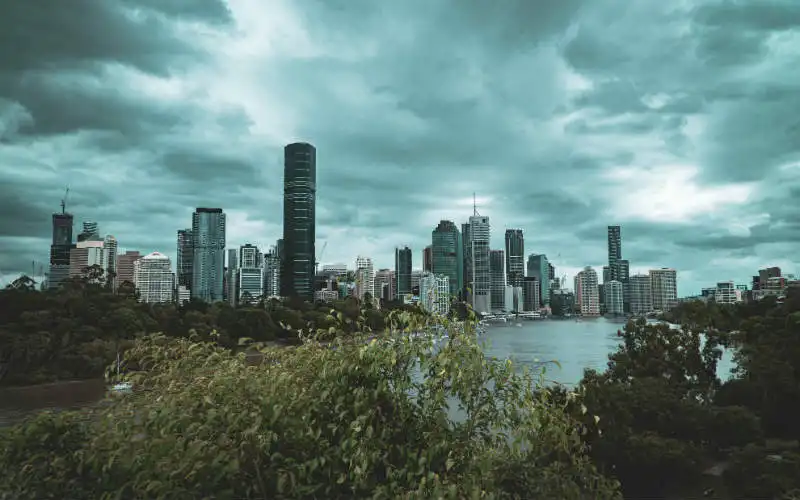 Photo by Grant Mckenzie on Unsplash
The impact of coronavirus is beginning to be felt, with March reporting the lowest monthly gain in house prices since the market lifted in July last year.
The second half of the month saw a weakening in the growth trend as buyer confidence slumped and social distancing policies like the ban on public auctions and open houses came into effect, according to CoreLogic's monthly house price data.
But it seems the full effects of the coronavirus crisis are only just beginning to trickle through, with national house prices up 0.7% over the month.
Most capital cities, with the exception of Hobart, drove much of this growth.
Darwin had the highest growth over the month, up 2.0%, followed by Sydney (1.1%), Brisbane and Canberra (both 0.6%).
Melbourne was one of the weakest cities in terms of growth, with prices lifting by just 0.4% in March.
Looking for a place to store cash? Below are a handful of six month term deposits with some of the highest interest rates on the market.
CoreLogic head of research Tim Lawless said although Australia's housing markets have begun to enter a period of disruption, they are coming from strong foundations.
However, he noted that any lift in house prices will soon become irrelevant.
"Recent trends in the market have become less relevant as we move into a period of unprecedented uncertainty which is likely to impact further on household confidence and drag Australia's economy into a recession for the first time in almost 30 years," Mr Lawless said.
"The housing market won't be immune to a drop in sentiment and weaker economy, however the extent of the impact on dwelling values remains highly uncertain.
"Capital growth trends will be contingent on how long it takes to contain the virus, and whether additional constraints on business or personal activity are introduced."
Mr Lawless also noted a dramatic drop in residential listings ahead.
"We are expecting the number of residential property sales to fall dramatically over the coming months – a consequence of tanking consumer confidence, a rising jobless rate, and more cautious lending practices," he said.
"Restrictions on open homes and on-site auctions will compound the slowdown in buyer activity, as would any future policy announcements related to peripheral services such as building and pest inspections, conveyancing and furniture removals."
About 40% of scheduled auctions were pulled from the market last week, as agents adapt to virtual auctions.
Mr Lawless said house prices are likely to fall as a result of the crisis, but government stimulus, low interest rates and leniency from the banks for borrowers in financial stress could shield some of the pain.
"Considering the temporary nature of this crisis, along with unprecedented levels of government stimulus, leniency from lenders for distressed borrowers and record low interest rates, housing values are likely to more be insulated than sales activity,"he said.

"The extent of any fall in housing values is impossible to fathom without first understanding the length of time this health and economic crisis persists.
"Arguably, the longer it takes to contain the virus and bring economic operations back to normal, the higher the downside risk to housing values."
---
Latest Articles