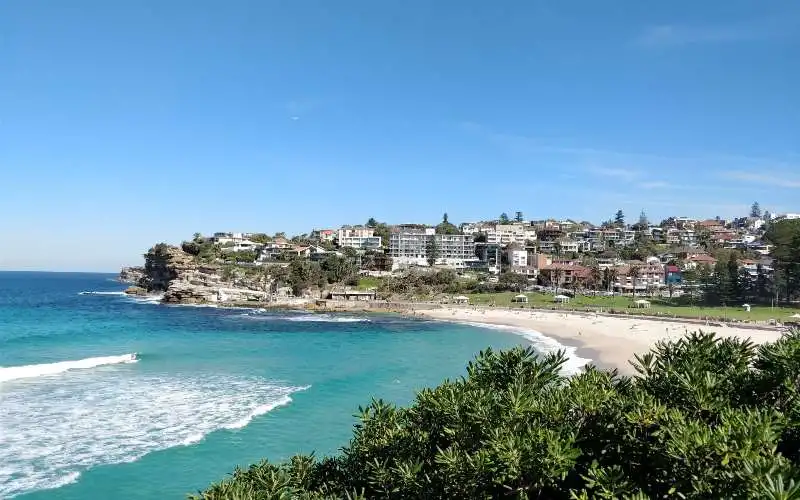 Australia's COVID property boom continues to roll on, with house prices up 1.9% in June according to CoreLogic.
June's 1.9% rise takes annual house price growth to 13.5% for the financial year, the largest rate of annual property price growth in 17 years.
"This is the highest annual rate of growth seen across the Australian residential property market since April 2004, when the early 2000's housing boom was winding down after a period of exceptional growth," said CoreLogic Head of Research for Australia, Eliza Owen.
"However, there are some markets where performance is starting to ease more notably."
Most of the growth in Australian dwelling values was led by houses, which rose 15.6% over the year, compared to a more modest 6.8% lift in unit values.
Source: CoreLogic
Each of the capital cities saw an increase in dwelling values in June, led by a 3.0% rise in Hobart, followed closely by Sydney where values rose 2.6% and Canberra, which saw a 2.3% increase.
The performance gap continues to narrow between regional Australia and the capital cities.
Property values in regional Australia rose 2.0% in June compared with a 1.9% rise across the combined capital cities.
Across regional Australia, regional NSW had the highest annual growth in dwelling values (+21.1%), followed by regional Tasmania (+20.8%).
In the capital cities, Darwin saw the highest annual rate of growth, up 21.0% in value over the financial year, followed by Hobart (+19.6%), Canberra (+18.1%), and Sydney (+15.0%).
Ms Owen said strong buyer demand has underpinned the growth in house prices over the financial year.
"Before the recent uncertainty of growing COVID-19 case numbers, there were plenty of demand-side factors driving housing market growth through the first half of 2021," Ms Owen said.
"In May, the unemployment rate fell to 5.1%, and the underutilisation rate fell to 12.5%, the lowest level since February 2013.
"Consumer confidence remained elevated through June, although down from the recent April highs.
"Elevated savings accumulated through COVID-restrictions last year, along with a more confident consumer sector, has encouraged consumption of larger goods, such as housing. This has all occurred against a back-drop of continued low mortgage rates, which is one of the most significant demand drivers."
In addition to strong demand, total advertised stock on the market remains low, which leads to 'FOMO' among buyers, according to Ms Owen.
"The latest listings count from CoreLogic indicates that in the 28 days to June 27th, total advertised stock remained 24.4% below the five-year average," she said.
"This dynamic of strong consumer demand, and low housing supply, continues to create some urgency among buyers."
Signs the heat is finally beginning to come out of the market?
Despite another month of strong growth, Ms Owen said there are signs the property boom could start to slow down.
According to CoreLogic, the June increase of 1.9% sits well above the decade average (which is 0.4%) but is down three basis points from May 2021, and nine basis points from a recent peak in March 2021.
There's also evidence property price growth is beginning to slow at the most expensive end of the property market.
According to CoreLogic, across the top 25% of dwelling values in the combined capital cities market, growth in dwelling values in the June quarter was 8.0%, down from 9.2% in the three months to May.
"This easing in the pace of growth at the top end of the market is another clear sign of a shift in momentum," Ms Owen said.
"The rest of the market tends to follow movements at the high end, and this is the first time in nine months that the high-tier growth rate has not accelerated."
However, recent COVID lockdowns across many parts of the country are not expected to have much of an impact on house prices.
Related: Expert says latest NSW lockdown could push house prices up a further 10%

"The question is not what impact short lockdowns have on the housing market; there seems to be relatively little impact," Ms Owen said.
"Instead, outcomes for the housing market and industry will depend upon how long lockdown conditions last across parts of the country, and whether some of the institutional responses offered through 2020 are reinstated if an extended lockdown occurs."
Overall, Ms Owen said the housing market has proved to be remarkably resilient against initial expectations around COVID, but it's obvious a lot of the growth we've seen is starting to taper off.
"Persistently high housing value growth rates are proving unsustainable, from both an affordability perspective, and renewed headwinds amid a lockdown in Sydney and other parts of the country."
---
Photo by Ayush Jain on Unsplash