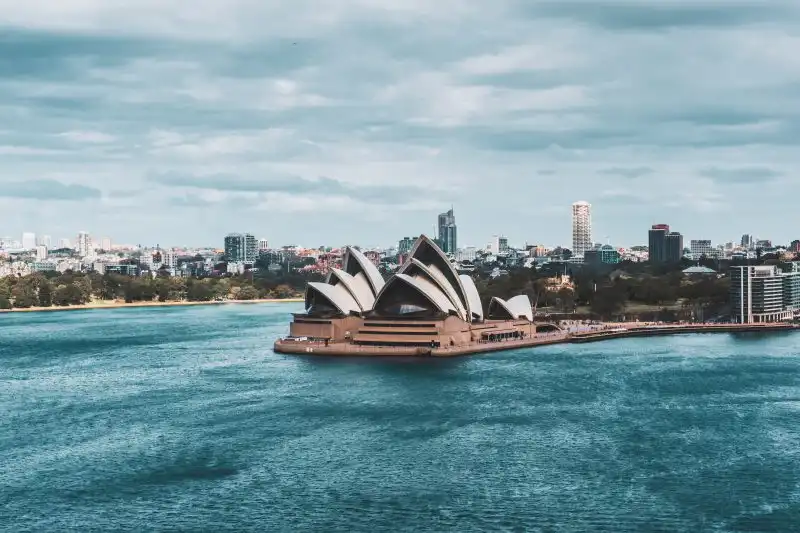 In more bad news for renters, national weekly rents have risen again, according to CoreLogic data.
National weekly rents have risen 1% during the first three months of 2019, CoreLogic's Quarterly Rental Review reveals.
The report tracks median rents and rental yields across Australia.
"This seasonally strong first quarter has delivered the highest increase in weekly rents since the corresponding first quarter a year ago," Cameron Kusher, Research Analyst for CoreLogic said.
"Our regional housing markets are performing marginally better than the capital cities, many of which have been experiencing weaker rental market conditions in recent years due to excess housing supply and growing investor activity."
It comes after data from Rent.com.au last month showed that rents are on the rise nationally, with apartment rents rising by 3.8% in Sydney and 2.3% in Melbourne.
Rental increases by state
Nationally, the median rent sits at $436 a week. Across the capital cities, it's $465 a week, and just $378 a week in regional areas.
"Quarterly rents have increased across all capital cities, bar Sydney and Darwin. Hobart is experiencing notable growth, with rents increasing by 3.6% over the past quarter," Mr Kusher said.
In news that will surprise approximately no one, Sydney remains Australia's most expensive city to rent in, with a median rent of $582 a week.
This is despite recent falls in rental rates.
"It is clear that Sydney accounts for a large share of overall renters with annual falls in Sydney leading to a fall in the combined capital city index," Mr Kusher said.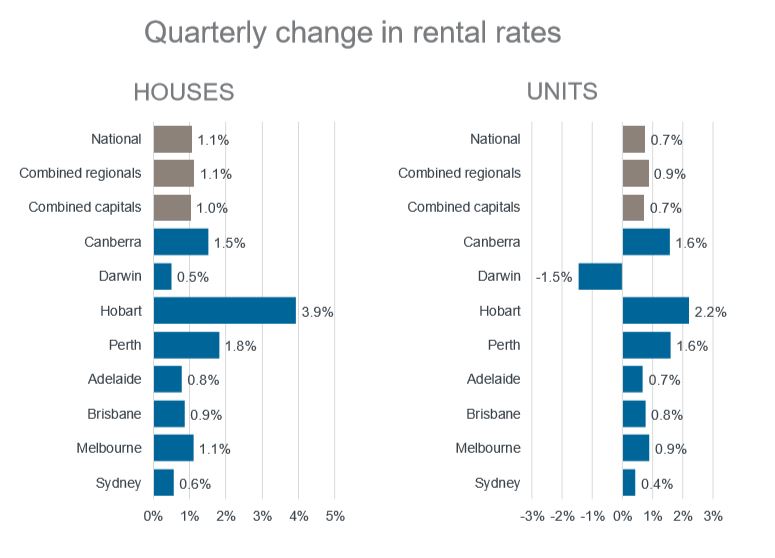 "Sydney and Melbourne are seeing the impact of such significant demand from investors over recent years along with a substantial ramp up in new housing (largely apartment) supply, much of which was purchased by investors."
Closely following in Sydney's footsteps is Canberra, with a median rental cost of $550 a week – up 1.5% over the past quarter.
Melbourne's weekly rent sits at $454 a week, while Brisbane rents are beginning to climb again at $436 a week.
If you're looking to save on your rent, Perth and Adelaide are Australia's cheapest capital cities, with weekly rents of $385 and $386 respectively.
---
For feedback or queries, email emma.duffy@savings.com.au