That's according to CoreLogic's latest Home Value Index, which shows the rises in Sydney drove an average quarterly price increase of 2.9% across the nation.
But on an annual basis, Sydney's median prices are still down 2.5%, and down more than 10% from their peak just two years ago.
While the general trend in house prices seems to be up, there are many other political and economic factors at play that will continue to impact Sydney's property market heading into the new year.
CEO of real estate group Starr Partners Douglas Driscoll has released his annual property market forecasts for Sydney in 2020, with first home buyers, apartment construction and stamp duty featured in his predictions.
The table below displays a selection of variable-rate home loans on offer, featuring a low-rate pick from each of the following three categories: the big four banks, the top 10 customer-owned banks, and the larger non-banks.
Lender

---

Variable

More details

4.6 Star Customer Ratings

Includes Nov RBA Rate Increase

loans.com.au – Variable Home Loan (LVR < 90%)

Variable

More details

FEATURED

Unlimited Redraws

ubank – Neat Variable Home Loan (Principal and Interest) (LVR < 60%)

No annual fees – None!
Get fast pre-approval
Unlimited additional repayments free of charge
Redraw freely – Access your additional payments when you need them
Home loan specialists available today

Variable

More details

ANZ – Standard Variable Home Loan (Principal and Interest) (LVR < 80%)
Immediate cashback upon settlement
$2000 for loans up to $700,000
$4000 for loans over $700,000
Important Information and Comparison Rate Warning
1. Prices to increase by 5-10%
First and foremost, Mr Driscoll expects an increase in Sydney house prices by between 5% and 10% next year, depending on the suburb.
"Price rises might exceed 10 per cent if the Reserve Bank cuts interest rates again – as some are currently forecasting for the near future," he said.
"As the banks now have their lending restrictions in place, I'm not expecting the bank regulator APRA to intervene in the short-to-medium term."
According to Mr Driscoll, Sydney's house price surge is being driven by a surge in demand relative to supply – CoreLogic reported that the number of properties listed for sale in Sydney were at their lowest levels since 2010, with stock in August 22% below its level from the previous year.
2. First home buyers to enter in their droves
First home buyer numbers have surged recently in line with previously falling house prices, hitting a six-year high of 29.8% in terms of new borrowers in August.
But September saw the first decline in first home buyer activity in 2019 as housing affordability concerns reignited, although September 2019's first home buyer number is still up 6.8% compared to September 2018.
According to Mr Driscoll, first home buyer numbers will continue to rise in Sydney next year thanks to further fiscal stimulus.
"The landscape in 2020 is set to change again for first home buyers," he said.
"Further financial stimulus will be introduced to assist them, with the Morrison Government's First Home Loan Deposit Scheme commencing on 1 January.
"While I stand by my argument that this was a pre-election gimmick by the Coalition Government to win votes, it will undoubtedly lead to an immediate stampede of first home buyer numbers in the first few weeks of next year.
"This is a 'first-in, best-dressed' scenario, so I won't be surprised to see first home buyer numbers slow once these spots are filled."
3. Listings to remain low
WIth listings at extremely low levels based on the above data, property owners might continue to sit on their hands.
"Listings will continue to be at relatively low levels as a significant proportion of property owners will wait and 'time the market' until they are certain prices have peaked again," Mr Driscoll said.
"For this reason, Sydney property buyers might be rewarded with more stock at the end of 2020. Once this happens, prices will creep closer to their early 2017 levels – though won't quite reach them."
4. Properties will be bought quicker
"The imbalance between supply (low) and demand (high) will lead to shorter property marketing campaigns in 2020," he said.
"Already in Sydney, the median days on market has shortened by seven days between August and September this year and will continue to fall."
In Sydney, the median days on the market was 56 at the end of August 2019, and 49 at the end of September 2019, according to CoreLogic.
5. Royal Commission into apartment construction?
One of Mr Driscoll's bolder predictions is that there could be a possible royal commission into highrise apartment construction in 2020.
"Last year's Opal Tower crisis and this year's Mascot Towers event has heightened the spotlight on build quality. This will continue in 2020, as the State Government begins to implement the first tranche of its building reforms," he said.
"But as these reforms will only apply to buildings yet to be constructed, the problem of build quality will continue to make headlines."
Savings.com.au was recently told by Propertyology that the "tsunami" or questionable highrise apartment buildings in high-density suburbs will be the biggest issue to affect Australian property markets in its 250+ year history.
According to Propertyology Head of Research Simon Pressley, "zero growth and even substantial losses are highly possible" for apartment owners over the next decade.
Suburb
Apartment capital growth rate (10YE May 2019)
Price growth differential
(house v apartment)
Ryde
25%
75%
North Ryde
25%
75%
Strathfield South
29%
71%
Norwest
29%
71%
Killara
32%
68%
Little Bay
34%
66%
Holroyd
40%
60%
Asquith
41%
59%
Wentworth Point
46%
54%
Warrawee
46%
54%
10 suburbs with the highest price growth differential shown, sorted highest to lowest. Source: Propertyology.
One of the biggest issues that could result in a potential royal commission is the shoddy workmanship and rushed construction involved.
"The rush to get apartments built and sold in the housing boom meant shortcuts may have been taken. Although there are rogue developers who do cut corners, more often than not, the vast majority are reputable and are being compliant," Mr Driscoll said.
"The problem is we're chastising them, when maybe we should be looking more closely at building regulations.
"There are significant changes ahead to increase compliance and enforcement in the building and construction industry."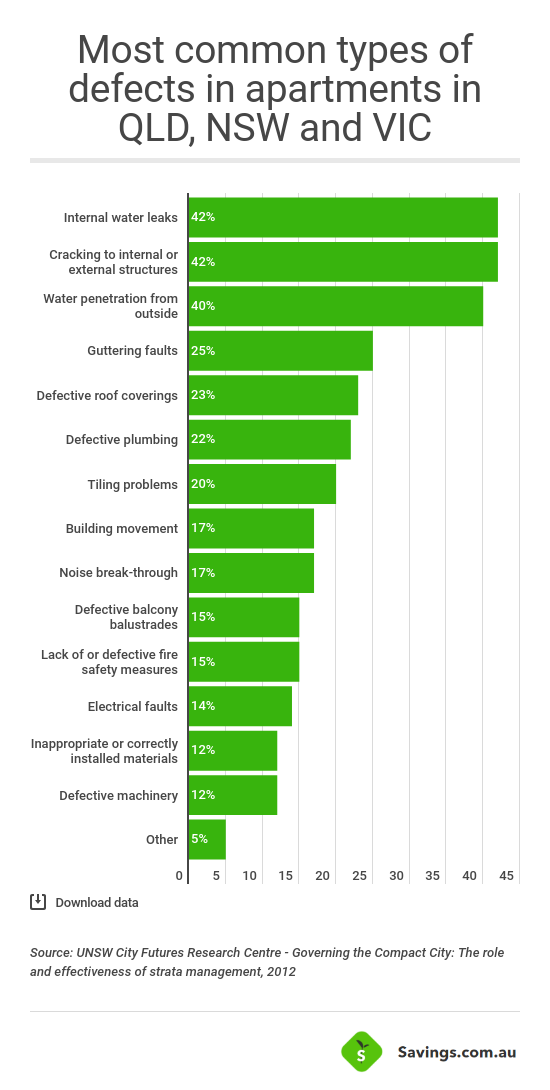 6. Houses to get smaller and smaller
Australians used to have some of the biggest free-standing houses in the world, but recent trends have shown we're starting to downsize.
According to Commsec, the average new free-standing house built in Australia over the 2018/19 financial year was just 228.8 square metres – down 1.3% from the previous year and the smallest figure since 2001/2002.
Mr Driscoll reckons this trend will continue in Sydney.
"Sydney's geographic limitations allow it to expand north-west and south-west only, meaning homes will become smaller in an effort to house more dwellings," he said.
"Practicality has also crept in. As a nation, we're not cooking as much as we once were, and so the sizes of our kitchens are also getting smaller.
"With apps like Deliveroo and UberEATS at our fingertips, the focus is much less on cooking than it is on convenience."
For those who are really serious about downsizing, tiny houses could be an option, with a high-end tiny house available for around $100,000.
7. More unique houses
The 'investor boom' of recent years led to many cookie-cutter or 'lego' properties being built with a one-size-fits-all approach, but developers could be set to create more homes suited to specific demographics.
"With apartments accounting for roughly one-third of all new dwellings approved for construction in Australia from 2014 to 2018, it's no surprise that developers mastered a 'one-size-fits-all' approach," Mr Driscoll said.
"It was easy for them to market off-the-plan properties months before building work commenced and keep them as fuss-free as possible; mainly 2-bedroom, 1-bathroom, 'no frills' units."
Those new millennial, first home buyer and downsizers are the reason developers are considering adopting new configurations.
"Downsizers, for example, are seeking terrace houses or single-story villas that offer low-maintenance lifestyles."
8. Refinancing to remain strong
One of the biggest property market stories in 2019 is that of the incredibly low cash rate – we've had three 25 basis point rate cuts so far in June, July and October, with another one expected to occur in February.
Australian Bureau of Statistics figures for September show new home loans, excluding refinancing of existing loans, rose 2.9% to $18.4 billion, while new lending, including refinancing, rose 4.5% in August to $27.9 billion.
These are the highest figures since October 2018, and many borrowers are taking advantage of the low interest rate environment.
"With the lending environment becoming more competitive, and borrowers more open to smaller lenders, we'll also see more mortgagees shopping around and switching lenders to secure a better rate," Mr Driscoll said.
"Even a quarter of a percent saving on a mortgage rate can equate to thousands of dollars over the life cycle of a loan.
"As always, I recommend mortgage holders speak to an independent broker, as they have full access to the market and are impartial."
9. The rise of 'exurbs'
Exurbs are prosperous areas outside, or on the fringe of, a city's metropolitan area, and are defined by having a self-sufficient ecosystem with good infrastructure and amenities.
"In Greater Western Sydney, these are areas such as Box Hill in the north-west and Oran Park and Menangle in the south-west," he said.
"I'm expecting a greater number of exurbs around Sydney, and existing exurbs to enjoy continued growth."
10. Stamp duty to be reviewed
Mr Driscoll also expects the NSW stamp duty cash cow to be reviewed: in 2016-17, stamp duty generated $8 billion in revenue for the state government.
"However, as a result of the recent property market slump, the NSW Treasury has since suffered a fall in stamp duty revenue – revenue was $7.4 billion in 2018-19 and $6.9 billion in 2019-2," he said.
"With property stock levels predicted to remain low next year, it's in the interests of the State Government to conduct a full review of its stamp duty model, and I predict these conversations will play a key role in State politics in 2020."
---
---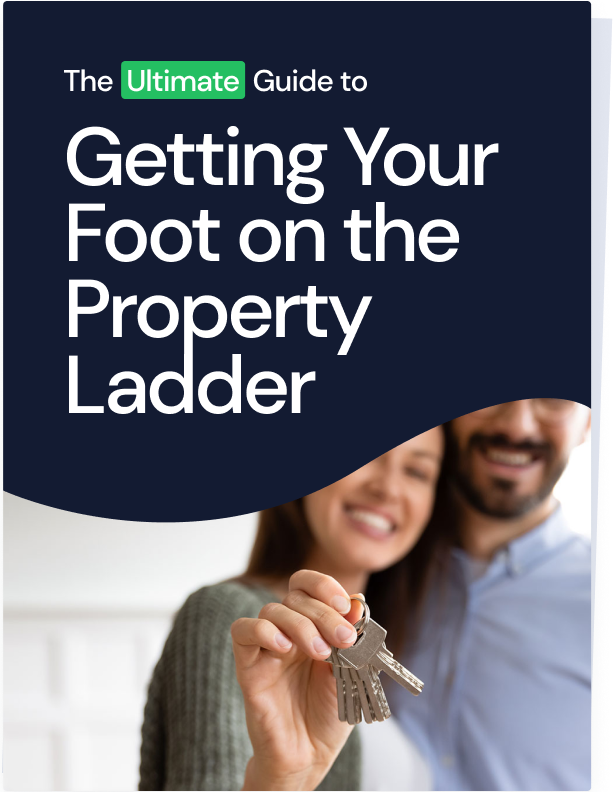 Ready, Set, Buy!

Learn everything you need to know about buying property – from choosing the right property and home loan, to the purchasing process, tips to save money and more!

With bonus Q&A sheet and Crossword!