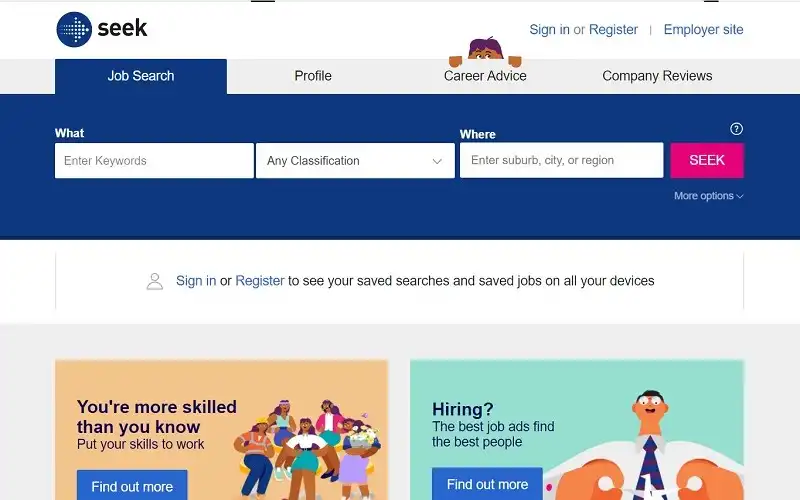 ANZ's latest job advertisements data shows a slight contraction in listings, but still "holding up much better" than during last year's lockdowns.
In total there were 195,995 job advertisements in August, down 2.5% month on month compared to July, seasonally-adjusted.
However, job ads were still 26.3% higher than January 2020, contrasted with the plunge at the start of the pandemic.
"'Job Ads' has been more resilient this time around: the cumulative 3.7% fall over the past two months was miniscule compared with the 64% plunge last year during the national lockdown," ANZ senior economist Catherine Birch said.
"Newly lodged job ads are also holding up better. In NSW, they fell 10.3% in July, but were still 24% higher than pre-pandemic.
"In a positive sign, Victoria's new job ads rebounded in July following the state's fourth lockdown, providing evidence that job ads (and employment) should recover quickly again once restrictions ease.
"Admittedly, it is likely that ANZ Job Ads will decline further over coming months, and we expect sizeable employment losses in locked down areas, with the national unemployment rate to lift back above 5%.
"But given the momentum going into lockdowns, policy support and signs that activity should rebound once restrictions ease, we think this setback will be temporary."
ANZ's job ads index uses Seek, the Department of Education Skills and Employment, and Macrobond to determine the job vacancies tally.
Unemployment is one of the key metrics the Reserve Bank uses to determine its cash rate, with September's announcement scheduled for 2.30pm AEST Tuesday.
Last month, New Zealand's Reserve Bank held off on hiking its own cash rate after new Covid cases sent the country into lockdown.
---
Screengrab via Seek