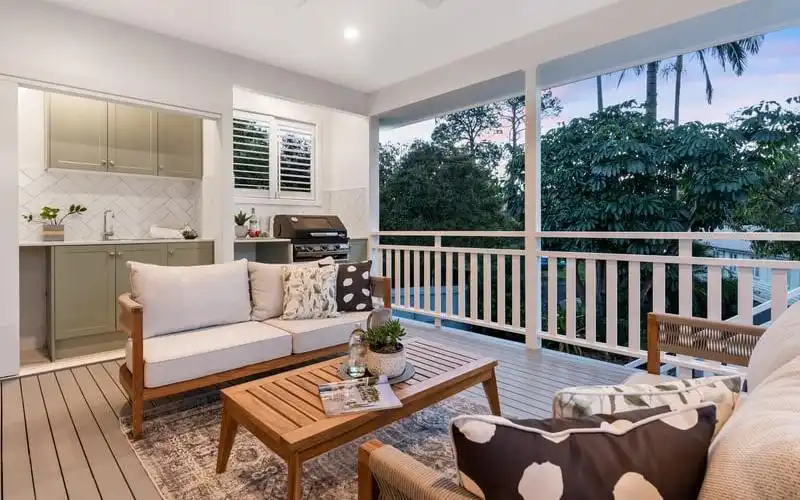 Fixed rate home loans are gaining popularity, but the number of lenders offering 10 year fixed products is narrow - find out who offers them.
The popularity of the fixed rate home loan has grown, with borrowers favouring payment certainty, and banks offering sharp pricing. According to ABS lending data, fixed rate loans made up just 13% of new home loan lending in March 2020. Fast forward a year or so and they now make up nearly half of the new mortgage market.
However, fixed rate loans for terms as long as 10 years are rare for a variety of reasons. With that said, there are a number of lenders offering lengthy fixed loan terms.
---
Advertisement
Buying a home or looking to refinance? The table below features home loans with some of the lowest interest rates on the market for owner occupiers.
Lender

Advertised rate
Comparison rate*
Monthly repayment
Rate Type
Offset
Redraw
Ongoing Fee
Upfront Fees
LVR
Lump Sum Repayment
Additional Repayments
Pre-approval

---

Variable

More details

FEATURED

LIMITED TIME OFFER

Smart Booster Home Loan Discounted Variable - 2yr (LVR < 80%)

Fast turnaround times, can meet 30-day settlement
For purchase and refinance, min 20% deposit
No ongoing or monthly fees, add offset for 0.10%

Variable

More details

FEATURED

ZERO APPLICATION FEES

FEE FREE OFFSET

Owner Occupier Accelerates - Celebrate (LVR < 60%) (Principal and Interest)

We lower your rate based off how much you've paid down your loan
Automatic rate match
No upfront or ongoing fees

Fixed

More details

FEATURED

USE A MARKET LEADING APP TO HELP YOU PAY OFF YOUR LOAN SOONER

Fixed Home Loan 1 year (Principal and Interest) (LVR < 80%)

Make up to $20,000 additional repayments per fixed term
Redraw available – lets you access any extra loan repayments you've made
Choose to rate lock for 90 days (fee applies)

Variable

More details

FEATURED

REFINANCE IN MINUTES, NOT WEEKS

Variable Owner Occupied, Principal and Interest (Refinance Only)(LVR <75%)

No application or ongoing fees.
100% free offset sub account.
Fast online application, approval in minutes not weeks.
Mobile app, Visa debit card, Apple and Google Pay
Refinance loans and variable rates only.
Fast turnaround times, can meet 30-day settlement
For purchase and refinance, min 20% deposit
No ongoing or monthly fees, add offset for 0.10%
---
Which lenders offer 10 year fixed home loans?
There are decidedly few lenders offering ten-year fixed home loans on the Australian market. So far, Savings.com.au's market research had identified two at the time of writing:
A number of other lenders used to offer them, including other big four banks, but historically low interest rates have made them unpopular with borrowers and lenders.
Base criteria of: a $400,000 loan amount, variable, fixed, principal and interest (P&I) home loans with an LVR (loan-to-value) ratio of at least 80%. However, the 'Compare Home Loans' table allows for calculations to made on variables as selected and input by the user. All products will list the LVR with the product and rate which are clearly published on the Product Provider's web site. Monthly repayments, once the base criteria are altered by the user, will be based on the selected products' advertised rates and determined by the loan amount, repayment type, loan term and LVR as input by the user/you. *The Comparison rate is based on a $150,000 loan over 25 years. Warning: this comparison rate is true only for this example and may not include all fees and charges. Different terms, fees or other loan amounts might result in a different comparison rate. Rates correct as of January 25, 2022. View disclaimer.
See Also: The Potential $35,000 Cost of Breaking a Fixed Home Loan
Why are 10 year fixed home loans hard to find?
As you might be aware, variable loans have traditionally been the home loan of choice in Australia. Until recently, even two to three year fixed loans were relatively unpopular, but have since gained market share. Still, anything longer than a five year fixed term is pretty rare in Australia. But why?
If you know anything about the United States' financial market, you'll see that 10-30 year fixed home loans are the preferred option, and 'variable' or 'adjustable' rate mortgages are often talked about as the devil.
Contributing editor of Rolling Stone magazine and author of Griftopia, Matt Taibbi - who also covered the Global Financial Crisis in great length - had this to say about variable rates in the US:
"Some Americans were similarly beaten and re-beaten in the mortgage con, up to three times. Some were induced to buy exotic … variable-rate mortgages, then their pension funds invested in mortgage securities, and then, when the markets all went belly up, their tax dollars went to 'save the economy', which in practice often meant buying up toxic mortgages at cost from guilty banks." - Matt Taibbi, via Substack newsletter.
The popularity of variable rates in Australia is because, in very simple terms, our banks' wholesale borrowing structures are different.
In the United States, banks typically source funds on the 10-30 year bond market, while in Australia, banks are much more short term in their borrowing. Essentially, Australia's debt market hasn't quite evolved enough to allow local lenders to sell bundles of longer-term fixed-rate loans to bond investors, so the lenders face being stuck with long-term fixed-rate loans on the balance sheet, which is quite unappealing.
This doesn't stop borrowers' home loans in the United States changing lenders' hands multiple times, but the source of origination remains the same. Because of how banks borrow money, this makes 10-30 year rates in the US relatively affordable, compared to what would be seen in Australia, where short-term fixed and variable rates reign supreme.
Pros and cons of a 10 year fixed home loan
There are a few pros and cons with 10-year fixed loans.
Pros
Repayment certainty: The fortnightly or monthly repayment won't change for 10 years. This provides certainty, rather than having to worry about what's happening in the market.

Lock-in at bottom of rate cycle: Over the past few years rates have hit rock bottom, so the argument could be 'They can only go up, right?'

Weather any rate rises: Any rate rises as economic conditions improve trigger a flurry of refinancing activity and potential worry among other borrowers. A few basis points' difference could add hundreds to your repayment every month. You wouldn't have to worry about that.

'Set and forget': Depending on how financially savvy you are, it can be easy to watch market movements like a hawk. With a 10 year loan, you can 'set and forget', which is potentially a load off the shoulders for some.
Cons
Much higher interest rates: At the time of writing, interest rates on 10-year loans were up to triple the amount seen on discounted one-year fixed rates.

A $400,000 home loan 30 year loan with a variable rate of 2.09% p.a. could have a monthly repayment of $1,497, but at a typical 10-year fixed rate of 7.49% p.a. this monthly repayment could be a massive $2,794.

Potentially big break fees: If you exit a fixed loan early, you'll typically incur break costs. Depending on your loan size and how much you have left on your loan term, this could work out to be many thousands of dollars.

Fewer lenders = less competition: Across the wider market there is a lot of competition with upwards of 100 lenders vying for your attention. Market saturation stokes competition. With just two lenders, as per our market research, offering 10 year loans, there is much less competition.

More loan restrictions:

Repayments: Fixed loans typically carry additional restrictions as to how much you extra you can repay into the loan. If you're planning on paying off your loan early, a 10 year fixed option may not be for you.

Deposit: Some - not all - 10 year fixed loans require larger deposits. This is a problem if you're looking at getting into the market sooner with say a 5% deposit.

Do you really know more than a lender? A fixed loan is essentially a small bet between borrower and lender. You lock in a rate because you think rates will go up, but do you really know more than a bank with its many economists? A lot of thought goes into the interest rates, and chances are they're going to come out on top regardless of what the market does.
Article first published 26 August 2021, last updated 9 November 2021.
---
Photo by Steven Ungermann on Unsplash