The respective countries of these currencies - which both happen to be popular destinations for Australian travellers - are currently facing economic dilemmas, which is why the AUD is surging against them.
The Federal Opposition is also calling on the Albanese Government to cover the cost of new passports for those affected by the Optus data breach.
As detailed below, there are several other countries' currencies in which the AUD is stronger.
It's important to note that the exchange rates used in the following conversions are at the spot price - the exchange rates used by your credit card, debit card or foreign transaction service may offer less value because of the margins charged.
Also be mindful of currency conversion fees when travelling or buying things from overseas.
See Also: Top Credit Cards for Travelling
Great British Pound Sterling (GBP)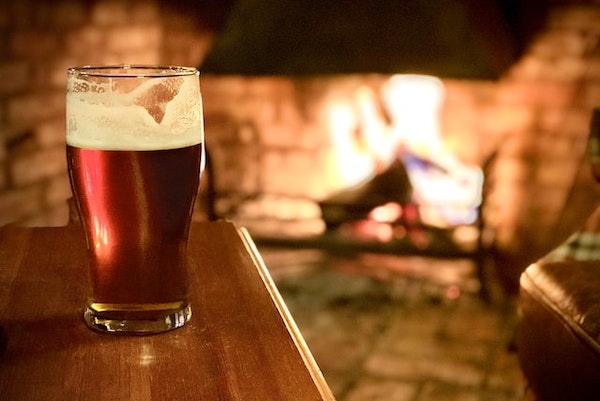 The AUD is currently buying £0.60 GBP, or 60 pence. This is the strongest level since Brexit in 2016.
The fall in the Pound comes off the back of new Prime Minister Liz Truss announcing tax cuts, and borrowing £290 billion to do so.
The amount of money currently flowing in the United Kingdom's economy has led to a surge in inflation where it currently sits at an annualised 9.9% - much higher than Australia's 6.1%.
"The Bank of England, correctly, does not want to be seen to be getting drawn into a panic interest rate hike, although it needs to get its skates on when it comes to getting on top of inflation," ANZ bank economists noted.
Despite high inflation, according to The Economist's Big Mac Index, a Big Mac in the UK costs £3.69 or AUD $6.15 - this is cheaper than Australia's $6.70.
Japanese Yen (JPY)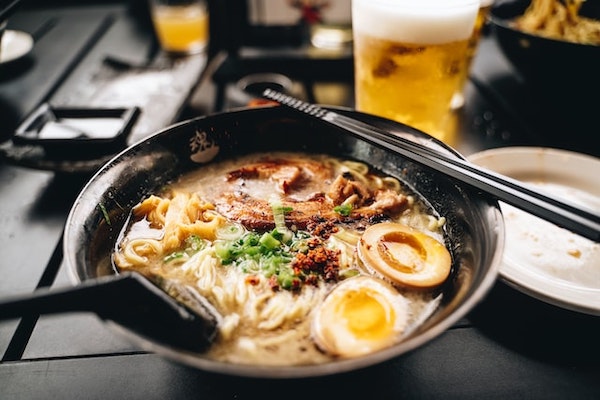 While coming off the boil a bit from highs seen earlier in the month, the AUD is currently purchasing ¥93.13 JPY.
This is an improvement of more than 15% compared to a year ago.
A Big Mac costs ¥390 or about AUD $4.19.
The Yen has been on a downward slide of late, dropping more than 20% against the US Dollar in the year-to-date.
This has Japan's central bank spooked, with it buying up Yen in a bid to strengthen it. This is the first time Japan's central bank has intervened in currency markets in 25 years.
What's better is that the Japanese Government is lifting Covid-induced travel restrictions from 11 October, meaning Aussies can travel to the country without a visa and without a travel agency.
Other popular countries and currencies worth a look
Norway - NOK: 6.96 krone (+11.00% on a year ago)
New Zealand - NZD: $1.14 (+9.62%)
Denmark - DKK: 4.99 krone (+8.24%)
Euro - EUR: €0.67 (+8.06%)
South Africa - ZAR: 11.59 rand (+5.94%)
No luck for those travelling stateside
The AUD currently buys USD $0.64, or 64 cents - down nearly 15% from a recent peak of 75 cents in April.
A Big Mac in the land of the free and home of the brave costs USD $5.15, or AUD $7.99.
In the US, annual inflation is currently 8.3%, down slightly from 9.1% in June.
The US Dollar is often a seen as a 'safe haven' currency others flock-to in times of uncertainty.
In a bid to clamp down on inflation, the US Federal Reserve has also hiked the policy rate to 3.25% - an increase of 275 basis points (2.75%) since April.
These two factors are why the USD has strengthened.
---
Advertisement
Need somewhere to store cash and earn interest? The table below features savings accounts with some of the highest interest rates on the market.
Provider

---

0

20

0

$product[$field["value"]]

$product[$field["value"]]

$product[$field["value"]]

More details

Bonus Saver Account (Amounts < $250k)

No fees or penalties for withdrawing money
Savings guaranteed up to $250,000
Maximise your savings and reach your goals faster with Auto-Savings

4

0

0

0

$product[$field["value"]]

$product[$field["value"]]

$product[$field["value"]]

More details

FEATURED

High Interest Savings Account (< $250k)

Bonus rate for the first 4 months from account opening
No account keeping fees
No minimum balance

4

0

0

0

$product[$field["value"]]

$product[$field["value"]]

$product[$field["value"]]

More details

Savings Account (Amounts < $250k)

A high-interest online savings account with no monthly fees, easy withdrawals and award-winning digital banking
A great base interest rate of 4.75%

Savings Account (Amounts < $250k)

A high-interest online savings account with no monthly fees, easy withdrawals and award-winning digital banking
A great base interest rate of 4.75%

0

200

0

$product[$field["value"]]

$product[$field["value"]]

$product[$field["value"]]

More details

No monthly fees

Save Account

Download the App to open your account
Get better visibility of your spending within App!
Deposit $200 per month to activate bonus interest

Save Account

Download the App to open your account
Get better visibility of your spending within App!
Deposit $200 per month to activate bonus interest

0

1000

0

$product[$field["value"]]

$product[$field["value"]]

$product[$field["value"]]

More details

For customers aged 14-35 years

Future Saver Account ( < $50k)

0

1000

0

$product[$field["value"]]

$product[$field["value"]]

$product[$field["value"]]

More details

FEATURED

Savings Maximiser (<$100k)

Deposit at least $1,000 + each month from an external source
Make 5 or more eligible transactions
Grow your savings balance each month

Savings Maximiser (<$100k)

Deposit at least $1,000 + each month from an external source
Make 5 or more eligible transactions
Grow your savings balance each month

0

1000

0

$product[$field["value"]]

$product[$field["value"]]

$product[$field["value"]]

More details

0

500

1

$product[$field["value"]]

$product[$field["value"]]

$product[$field["value"]]

More details

Goal Saver

Maximum Age - 24
$0 monthly account fee
Earn bonus interest

Goal Saver

Maximum Age - 24
$0 monthly account fee
Earn bonus interest
Important Information and Comparison Rate Warning
Head photo by Fidel Fernando on Unsplash
Beer photo by Dan Barrett on Unsplash
Ramen photo by Diego Lozano on Unsplash