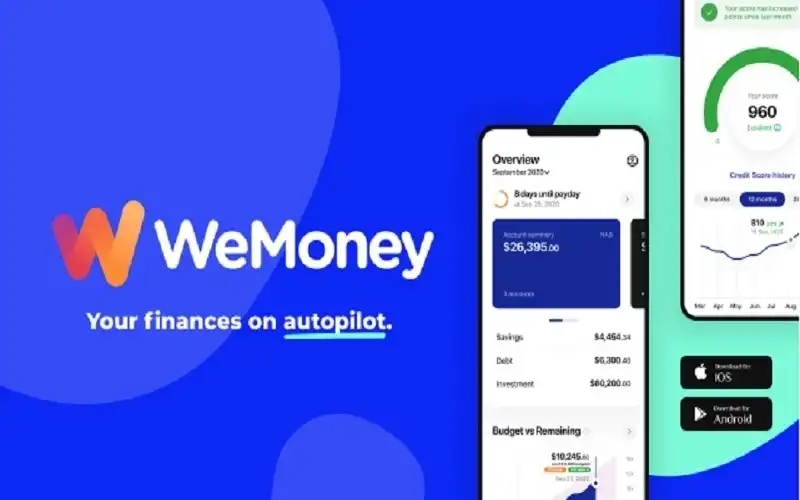 There's a new personal finance app in Australia that is proving popular with those looking to save.
It's called WeMoney, a self-described financial wellness app that aims to improve Australians' relationships with money, improve financial literacy, and give users a clear picture of their overall financial health.
---
Need somewhere to store cash and earn interest? The table below features savings accounts with some of the highest interest rates on the market.
Lender

---

4

0

0

0

$product[$field["value"]]

$product[$field["value"]]

$product[$field["value"]]

More details

FEATURED

Savings Account (Amounts < $24k)

4

0

0

0

$product[$field["value"]]

$product[$field["value"]]

$product[$field["value"]]

More details

High Interest Savings Account (< $250k)

4

0

0

1

$product[$field["value"]]

$product[$field["value"]]

$product[$field["value"]]

More details

0

50

0

$product[$field["value"]]

$product[$field["value"]]

$product[$field["value"]]

More details

0

0

0

$product[$field["value"]]

$product[$field["value"]]

$product[$field["value"]]

More details
Rates based on a savings balance of $10,000. Sorted by total interest rates. Refer to providers' websites for bonus rate conditions and for any applicable fees and charges. Rates correct as of May 29, 2022. View disclaimer.
---
WeMoney launched on the iOS and Google Play stores as recently as September 2020, and has already achieved 35,000 downloads since then.
To describe how it works in the simplest way, WeMoney connects all of a person's financial accounts into one convenient place, such as:
This gives users a better idea of their overall net wealth. WeMoney also allows users to:
CEO Dan Jovevski calls the app "the Mecca for personal money management".
"As well as providing convenient access to all financial accounts, credit score and net worth in one place, WeMoney also provides lending solutions for members," Mr Jovevski told Savings.com.au.
"It's so easy to fall into the trap of paying the 'lazy tax' on credit products. By partnering with credit providers, we hope to see our consumers consolidating debts and refinancing to cheaper/better value products.
"We want to put consumers first, not big bank profits by providing solutions that prevent members from paying the 'lazy tax'. WeMoney is a platform that assists our users to knock down debt and reach their money goals."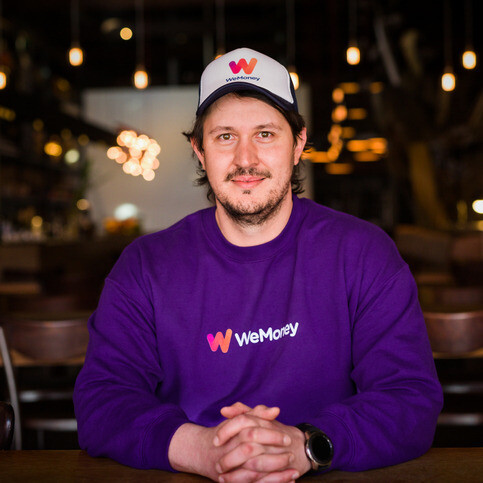 WeMoney CEO Dan Jovevski (picture supplied).
How does WeMoney compare to other budgeting and savings apps?
WeMoney features in Savings.com.au's 'Top 10 Budgeting and Savings apps', and offers many of the features offered by other apps, such as:
Spend tracking and categorisation
Budgeting software
Net wealth overviews
Views of different types of banking products, like home loans and share trading accounts
Bill reminders, and recommendations for different providers
Credit score updates
GetReminded might offer bill reminders, and Pocketbook might categorise your spending, but these apps don't do all of the above.
At the cost of nothing to the user as well as secure data storage, Mr Jovevski says these combined features are WeMoney's point of difference.
"WeMoney provides each user with comprehensive insight into their financial health. Information is knowledge, that can empower users to make savvy financial decisions to knock down debt and smash their savings goals," he said.
"Unique to WeMoney is the community feature of the app that allows users to connect and interact with each other. WeMoney members use this section of the app to share budgeting tips, great bargains they've found, finance information that has helped them and money wins in general.
"The community feature reminds members that no one is on this journey alone - we are all here together, trying our best and learning along the way."
He also said WeMoney has partnered with several non-traditional lenders and AI software, to help users identify areas they can save and to provide access to competitive interest rates.
"The upcoming bills notification feature serves to remind members when they have payments coming out. This reminder helps to prevent extra fees from overdrawn accounts or late payments to providers, saving our customers their hard-earned cash."
"Bills are also tracked and can be used to determine upcoming payments and can predict the number of outgoings a member has in an upcoming month, leaving them better prepared and allowing for simple budgeting."
COVID-19 a "wakeup call" for finances
The pandemic of 2020-21 has been a massive shake-up of people's lives and livelihoods, and it has had a significant impact on people's relationships with money as a result.
In May 2020, three quarters of Aussies felt financially stressed due to COVID, while later on, 71% reported having conversations about money more, which suggests the crisis motivated many to take more of an interest in their finances.
Other signs of this heightened interest include a near-30% plunge in national credit card debt, and a 36% increase in the number of people checking their credit scores.
Mr Jovevski said the pandemic has acted as a wake-up call for many people to take better care of their finances.
"WeMoney provides users the ability to have a sound understanding of their financial state, enabling them to make informed choices with money matters," he said.
"This is important at all times, but particularly during emergency situations like those that were experienced during the pandemic."
See also: How to recession-proof your finances during COVID-19
---
Image via WeMoney