This is according to CoreLogic's latest home value index results.
The index found declining property values eased slightly compared to the previous two months (January and December), but house prices are still trending lower overall.
In particular, six of the eight capital cities recorded a drop in values over the past month, as did four of the seven 'rest of state'markets, which include regional areas.
Over the past three months, Hobart was the only capital city to record a rise in values at 1.1%. Canberra remained flat.
Darwin meanwhile was the worst performing city at -5.1%.
CoreLogic head of research Tim Lawless said: "The national rate of decline eased relative to January and December, when dwelling values were down by around 1%."
"However the February results remain overall weak, with the geographic scope of negative conditions broadening."
CoreLogic's report states dwelling values have fallen to a level not seen since September 2016, but prices are still 18% higher than they were eight years ago, indicating most homeowners are still in a strong equity position.
"The fact that we are seeing weakening housing market conditions across regions where home values were previously rising at a sustainable pace and economic conditions are relatively healthy is a sign that tighter credit conditions are having a broad dampening effect on buyer activity," Mr Lawless said.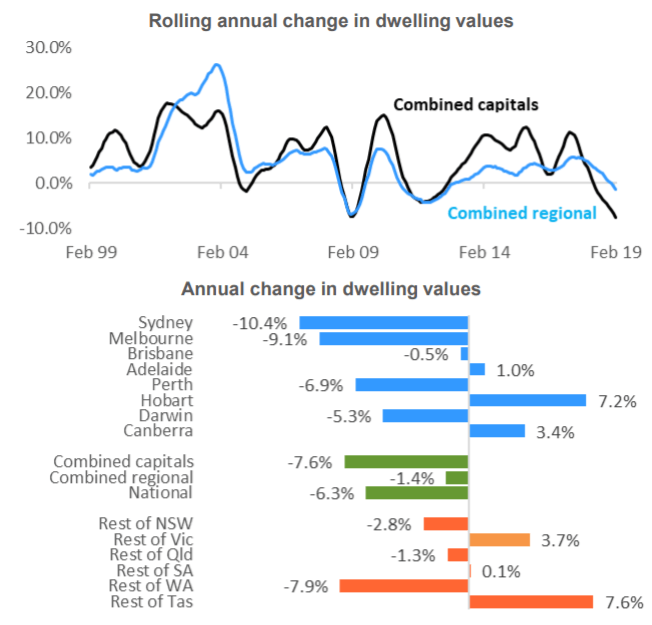 Source: CoreLogic
Sydney and Melbourne fared terribly over the past year, with the cities dropping 10.4% and 9.4% respectively.
Mr Lawless said if Melbourne's downturn continued at a similar pace, "we are likely to see the annual decline move into double-digit falls over the coming months as well".
Best gains found outside capital cities
CoreLogic also found regional housing markets to be generally doing better than capital city markets over the past 12 months.
Dwelling values in regional areas are down 1.4% overall since this time last year compared to the 7.6% fall in capital cities.
Most of the top-performing regional areas were in Tasmania and the areas outside Melbourne.
But in a demonstration of the weakened housing market, nine of the top 10 best-performing sub-regions recorded capital gains of under 5%.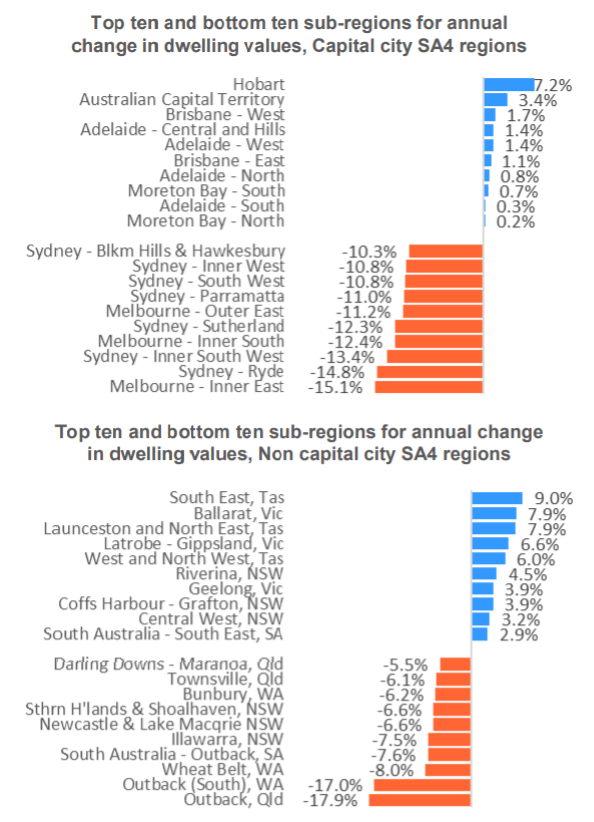 Source: CoreLogic
The largest declines meanwhile are mainly centred around Sydney and the more expensive suburbs in Melbourne.
"Many of these regions saw larger capital gains during the upswing but also typically show higher ratios of dwelling values relative to household incomes, implying affordability is stretched in these markets," Mr Lawless said.
"As lenders become increasingly focused on reducing their exposure to borrowers with high debt levels relative to income, a natural consequence may be even tighter credit availability across these more expensive regions."
But houses in the upper quartile of prices fare much worse than those in the lower quartile, indicating prospective buyers are now looking to more affordable options.
"The stronger conditions across the more affordable properties can be explained by the surge in first home buyer activity in these cities, as these buyers take advantage of stamp duty concessions available in NSW and Vic," Mr Lawless said.
"Another factor could be that lenders are likely reducing their exposure to borrowers with high debt levels relative to their incomes which could be skewing demand towards the middle to lower end of the housing market in the most expensive cities."
For feedback or queries, email will.jolly@savings.com.au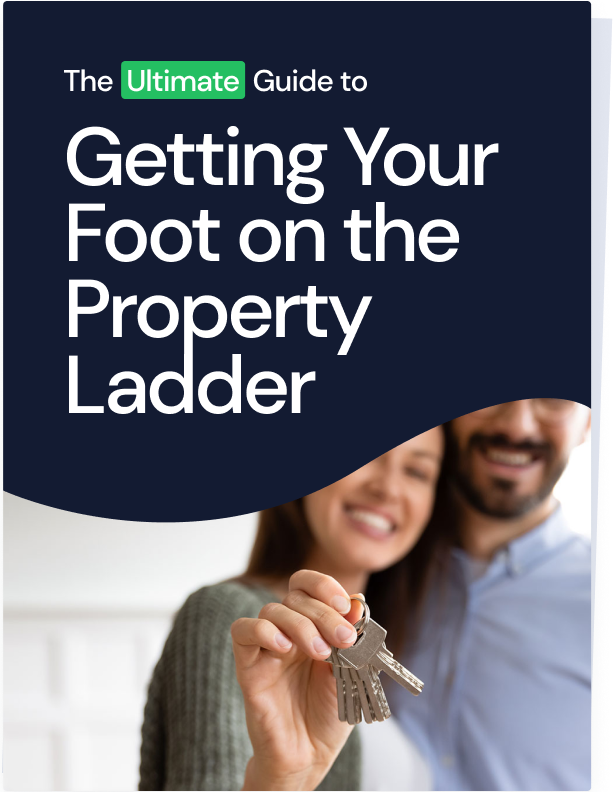 Ready, Set, Buy!

Learn everything you need to know about buying property – from choosing the right property and home loan, to the purchasing process, tips to save money and more!

With bonus Q&A sheet and Crossword!