Where Sydney's property market experienced a tale of two halves throughout 2022 - with 64 suburbs falling below the million-dollar mark - the Central Coast showed resilience.
Speaking to Savings.com.au, founder and director of Sharp Property Buyers, Matt Sharp, noted the Central Coast market fared quite well compared to Australia's property heavyweights in Sydney and Melbourne.
"The market is still relatively affordable to buyers and when coupled with relatively low stock levels, these factors have underpinned the price across most Central Coast suburbs," Mr Sharp said.
PRD Chief Economist Dr Asti Mardiasmo echoed this sentiment, noting the Central Coast fared much better than Sydney, given it offers a more affordable price point.
"The median house and unit price across the Central Coast did soften in the past 12 months, however only by 1.1% and 9.5% respectively," Dr Mardiasmo told Savings.com.au.
"Looking into 2023, the Central Coast has approximately 1,240 units, 85 townhouses, 31 dwellings, and 343 lots planned which will definitely assist with housing supply."
Like many regions on the outskirts of neighboring capital cities, the shift to the Central Coast in recent times was spurred on by the desire to escape normality for a lifestyle change and embrace the new normal that was working from home.
Tome Avelovski, Director of Property Buyer's Agency Ready Set Buy, said with many people now returning back to the office either on a part-time or full-time basis, the demand for some of these locations has naturally slowed down.
"Working from home is no longer the sole driving factor behind these buyers," Mr Avelovski told Savings.com.au.
Instead, eight consecutive interest rate increases have played their hand, creating the ability for prospective homeowners to borrow less, while being faced with higher loan repayments.
"Naturally this will put downward pressure on property prices, especially in markets like the Central Coast where we've seen substantial growth over the past three years," Mr Avelovski said.
CoreLogic data revealed the volume of sales across the Central Coast for Spring 2022 declined 33.8% to 1,575 when compared to the pre-COVID decade average of 2,380.
Despite a slowdown, given the Central Coast consists of more than 80 suburbs, there lies a number of opportunities across the region in 2023 for first home buyers, owner occupiers or investors to capitalise on the market.
---
Ettalong Beach, 2257
The first of Matt Sharp's Central Coast picks includes Ettalong Beach, located 80 km north of Sydney CBD, around Woy Woy on Brisbane Water.
"Given Ettalong Beach is surrounded by bodies of water, immediately there is a scarcity factor, so land is of a premium and is very limited," Mr Sharp said.
"Located a little over an hour's drive from Sydney's CBD or a 40 minute train ride, Ettalong Beach offers fantastic amenities in terms of cafes, restaurants and bars with Woy Woy station right on your doorstep.
"Another alternative to using public transport is the ferry service which takes you straight over to Palm Beach."
Mr Sharp believes Ettalong Beach presents an attractive proposition for buyers including small developments with the area zoned for R3 or medium density.
Ettalong Beach presents a median house price of $1,265,000 and a median unit price of $875,000 based on PropTrack data.
Killarney Vale, 2257
Considered a first-home buyer market with the opportunity for significant growth in the longer term, Mr Sharp says Killarney Vale presents an attractive proposition.
"At the moment, Killarney Vale is taking advantage of the gentrification out in Long Jetty in recent times," he said.
"The main strip of shops at Killarney Vale has everything you need including some popular cafes which adds to the gentrification aspect.
Mr Sharp notes the median house price on offer at Killarney Vale is $850,000, while the neighbouring suburb of Long Jetty currently sits around $1.3 million.
"In Killarney Vale, you remain close to the beach with everything Long Jetty offers at your fingertips, plus the addition of a significant discount," he said.
"This was a market that has been impacted by an increase in interest rates. For example 12 months ago, typically you could buy something in Killarney Vale for a million dollars, now it has come back to around $850k because people's borrowing capacity has come down about 20%."
Toukley, 2263
For back-to-back years, Toukley returns to the fray as a Central Coast suburb to watch.
Toukley is located 107km north of Sydney's CBD and 15km north of Bateau Bay, surrounded by multiple bodies of water including Tuggerah and Budgewoi Lakes, and the Pacific Ocean.
"For similar reasons to last year, including gentrification, Toukley presents a good opportunity once more in 2023," Mr Sharp said.
PRD's Dr Mardiasmo says Toukley presents an opportunity for growth as a result of balanced affordability, investment, liveability, and future projects in the pipeline.
Toukley currently offers a median house price of $822,500 and median unit price of $529,080 based on PropTrack data.
East Gosford, 2250
One of the most intriguing prospects on the Central Coast according to Matt Sharp lies in East Gosford, some 78 km from Sydney's CBD.
"East Gosford is becoming an attractive option for people relocating from Sydney, the reason being it is quite a trendy little area," he said
"Typically people that live in East Gosford will either commute to Sydney or be employed at either Gosford Hospital or the Private Hospital."
Lying some 15 minutes to Terrigal, East Gosford is positioned to take advantage of some of the best beaches on the Central Coast, yet remains within arm's reach of necessary amenities.
"More importantly for commuters, East Gosford is only five minutes to Gosford, meaning you can jump on a train and head straight down to Sydney or jump straight on the M1 if you are driving," he said.
Mr Sharp notes that like Killarney Vale and Ettalong Beach, East Gosford is an attractive option for developers with plenty of R3 zoning available.
Once more, given the combination of affordability, project pipeline and liveability, Dr Mardiasmo also believes East Gosford presents a significant proposition for growth into 2023.
Avoca Beach 2251, North Avoca, Terrigal and Wamberal, 2260
Ready Set Buy's Tome Avelovski believes demand and growth for suburbs along the coastal fringe is expected to remain throughout the Central Coast in 2023, especially those with water views or within walking distance to the beaches.
"There's really no vacant land left to develop on there, so people have no choice but to buy existing dwellings," he said.
"Suburbs like Avoca Beach, North Avoca, Terrigal and Wamberal would be my top picks for growth in 2023."
This time last year, Avoca Beach recorded a median house price of $1,795,000 based on PropTrack data.
Fast forward 12-months and the market has remained stable, falling back to a median of $1,700,000.
Similar trends can be seen across North Avoca, Terrigal and Wamberal with prices remaining relatively steady across the year despite interest rate increases.
Mr Sharp said the more premium markets such as these have held quite strong, especially for quality homes.
"Quality homes include those well established in a desirable street, with some X-factor about it - whether that be water views or proximity to amenities. These are the homes that are highly sought after because they are few and far between," he said.
Bateau Bay, 2261
Another pick to return to the fray in 2023 is Bateau Bay, located some 96 km from Sydney's CBD.
With the Central Coast Council being proactive, Mr Avelovski said more than 350 key infrastructure projects are currently in the pipeline worth over $175 million.
"Many of these projects will drive people to the area, improving liveability and access to the region and provide a boost to local businesses and employment opportunities," he said.
In addition to these projects, the NSW Government will also upgrade the Central Coast Highway for 3.8 km between Wamberal and Bateau Bay.
This will see the highway upgraded to two lanes in both directions between the Tumbi Road intersection and Bateau Bay Road intersection to improve travel time and safety for 26,500 motorists who use this section of highway daily.
"With the $420 million Central Coast Highway upgrade reducing congestion and improving safety between Wamberal and Bateau Bay, I would also expect to see some good growth around the Bateau Bay area," Mr Avelovski said.
"You're only minutes away from the beaches and a short 20 minute drive to Gosford CBD and 1.5hrs to Sydney CBD, providing a great balance location for work and lifestyle."
Bateau Bay currently presents a median house price of $1,125,000 based on PropTrack data.
---
Advertisement
Buying an investment property or looking to refinance? The table below features home loans with some of the lowest interest rates on the market for investors.
Lender

---

Variable

More details

FEATURED

Refinance Only

Apply In Minutes

Unloan – Variable Rate Investment Loan – Refinance Only

A low-rate variable investment home loan from a 100% online lender. Backed by the Commonwealth Bank.

Variable

More details

Athena – Straight Up Investor - Obliterate (LVR < 50%) (Principal and Interest)
Important Information and Comparison Rate Warning
Image by icentralcoast
---
---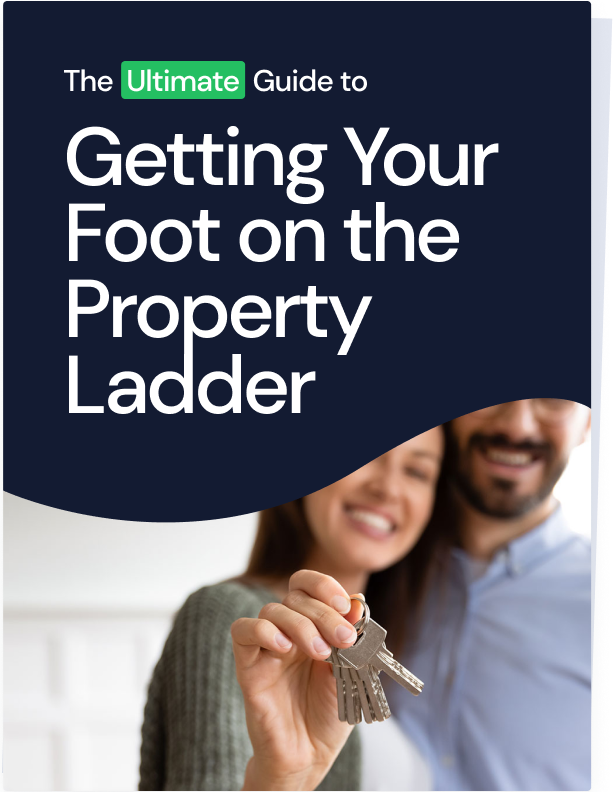 Ready, Set, Buy!

Learn everything you need to know about buying property – from choosing the right property and home loan, to the purchasing process, tips to save money and more!

With bonus Q&A sheet and Crossword!