Unloan is a challenger lender backed by CommBank.
In the context of rising interest rates, the mortgage prisoner effect, and open banking, CEO Daniel Oertli shared his insight as to why refinancing to a lender with a fast approval time could be worth considering.
The Q&A is below, but for convenience, you can watch or listen to the video as well.
See Also: Interview with a CEO: Andrew Walker, Nano Home Loans
Questions and answers may have been edited for length or clarity.
Harrison: I imagine you were pretty busy getting Unloan up and running. How's that been in the past few months?
Daniel: We've had a fast start online - it's been quite an exciting proposition to hit the market, especially while people are looking at their home loans and their options. With online applications completed in as little as 10 minutes, Unloan is a very good offer for those who are looking to refinance their home loan.
H: A lot of people have switched their home loan to Unloan recently. Which lenders have they come from?
D: It's pretty well represented across the whole market. Certainly the majors and also the tier-two lenders, and some other digital lenders. We're very grateful that customers are obviously trusting Unloan to provide them with not just a better product, but a trusted brand. We're built by CommBank so we've got a fantastic brand name behind us. And I think many customers are also enjoying how fast they can get a home loan.
H: I know that Unloan only offers variable-rate home loans, but I've noticed some lenders are actually decreasing fixed rates while variable rates are being pushed up. Can you explain why that's happening?
D: A lot of lenders are looking to capture some market share for the duration of the next few years. Fixed rates allow most lenders to predict they're going to hold that customer for the duration of the period, given the expensive break fees of refinancing within that period. The offer is there in some areas to entice customers to choose fixed rates.
Having said that, fixed rates now are generally much higher than variable rates. So you have to make that trade off as a customer, whether you're prepared to pay a much higher rate now - or know that variable rates are going up but still take the savings on offer right now.
H: Speaking of rates rising, when do you reckon that that will stop? Is there a ceiling for RBA rate rises? What do you see happening in the next 12 months or so?
D: All the lenders have their economic predictions, and now everyone predicts where interest rates will end up. It's unanimous that the RBA is going to continue rising this year, and we expect several rate rises to come. Even amongst the major lenders, including Commonwealth Bank, there is a different view as to how high interest rates will go. The RBA obviously plays its cards reasonably close to its chest, because it mainly looks at inflation figures. Like many economists, the RBA hopes to rein in inflation as quickly as possible. And given that inflation remains high, we do expect a few more reasonably big bumps to rates over the next few months.
H: The head of research at Macquarie (Viktor Shvets, global head of strategy) says central banks over the next 10 to 20 years might be playing a yo-yo where they rein in inflation and then realise they need to cut rates again to stimulate the economy. Is that something that you could see playing out in Australia? Australia is often a bit of a laggard behind the US for example with all those key economic figures.
D: We're certainly of the view that inflation - while albeit seemingly higher than the Reserve Bank would like - is much tamer than some other advanced economies. Certainly the US is the poster child for high inflation and has made some much steeper rate rises than Australia. Australia isn't suffering the same degree of inflation as some of its peers.
And I do expect the Australian economy to weather the changes slightly better than the US - in much the same way in the Global Financial Crisis, Australia did comparatively better than many of its peers during that period. However, inflation is concerning. The RBA needs to rein it in. And we'll be watching, like most consumers will be, and responding accordingly.
H: There's been a lot of recent talk in the media about becoming a mortgage prisoner - with house prices falling, you might not be able to refinance in six to 12 months' time. Is that a consideration for customers coming to Unloan - refinancing now to get a better deal and stay on top of those rate rises?
D: The earlier you get a great deal, the better. You really want to look at your home loan and it's for two reasons. One is the savings in your pocket now. Choose a product that isn't offering honeymoon rates or a fixed rate that reverts to a higher interest rate - you really want to be on a persistently low-rate product. The second reason is apart from putting money back in your pocket sooner is the mortgage prisoner effect where when serviceability is assessed, lenders will assess a borrower's capacity to absorb future rate rises. We're actually looking at your ability to pay the current rate plus a few percentage points more.
Now, the longer you leave that in a rising rate environment, you could be in a position along with increasing numbers of people where you could indeed save more money by switching to a cheaper rate, but can't because when being assessed for that cheaper rate, the new lender has to also factor in the ability to pay at a much higher interest rate than today. Borrowers may not be able to service that loan. Not able to refinance and stuck paying a higher rate - this is what we call a mortgage prison.
H: It's a tricky one for homeowners at the moment. Although some challenger lenders or digital lenders might not have the lowest rates, what they can offer is great service and a really fast home loan approval time. Where does Unloan play into that? And what do you think about this maybe being the new battleground for lenders?
D: It's definitely one of the factors that prevents more people from switching - the pain involved. No one likes paperwork, no one likes waiting for a long period of time. Unloan has been specifically built not only to offer a great rate, and an increasing discount every year, but also a very fast and easy application process. So getting that great rate is not difficult at all.
For us, the application process is one of those lynchpins. We want to constantly work on making it faster and faster - it already can be completed in as little as 10 minutes. Then it's assessed by one of our lending specialists, and most assessments are approved between one to three days. That's a pretty fast approval.
Later this year we're also going to be offering open banking, where customers can self-verify their assessment by simply connecting their bank accounts, and our system will automatically look at the transactions in their bank account, automatically assess their income, and provide instant approvals on the spot. That's coming in October this year. We're excited to further streamline the application process and make it easier for more Australians to switch and put money back in their pockets.
H: Are there any avenues for open banking that you can see Unloan participating in or benefiting from?
D: The consumer data right regime, which is open banking, is looking to tackle financial accounts and allowing mortgages to be completed more easily. The government is looking at extending the consumer data right into industries like telecommunications. I can imagine that open banking itself in finance will continue to get better and better and you'll see more lenders using it. In the online space, we'll be making sure we're on top of the latest innovations there to give our customers the fastest possible application approval process.
H: Any last words?
D: The main message for borrowers is there's never a better time, especially in a rising rate environment, to look at your position. It pays to have a look at your options. If you're looking to put money back in your pocket, refinancing is probably one of the easiest ways. Often the savings can be in the tens-of-thousands of dollars over the life of the loan. There's not many things you can do in around 10 minutes that could put tens-of-thousands back into your pocket. Have a serious look, and do your research - we hope that Unloan might be right for you.
---
Advertisement
Buying a home or looking to refinance? The table below features home loans with some of the lowest interest rates on the market for owner occupiers.
Lender

---

Variable

More details

FEATURED

4.6 Star Customer Ratings

Includes Nov RBA Rate Increase

loans.com.au – Variable Home Loan (LVR < 90%)

Low rates for purchase and refinancing
Simple online application process
No fees, unlimited redraws, 0.10% offset

Variable

More details

FEATURED

Refinance Only

Apply In Minutes

Unloan – Variable Rate Home Loan – Refinance Only

No application or ongoing fees. Annual rate discount
Unlimited redraws & additional repayments. LVR <80%
A low-rate variable home loan from a 100% online lender. Backed by the Commonwealth Bank.

Variable

More details

FEATURED

Up – Up Home Variable (Principal & Interest) (LVR ≤ 90)

Up is 100% owned by Bendigo Bank.
Up to 50 offset accounts
New joiners get $10 by signing up to the app using code UPHOMESAVINGS. (T&Cs apply)
Low rates for purchase and refinancing
Simple online application process
No fees, unlimited redraws, 0.10% offset
Important Information and Comparison Rate Warning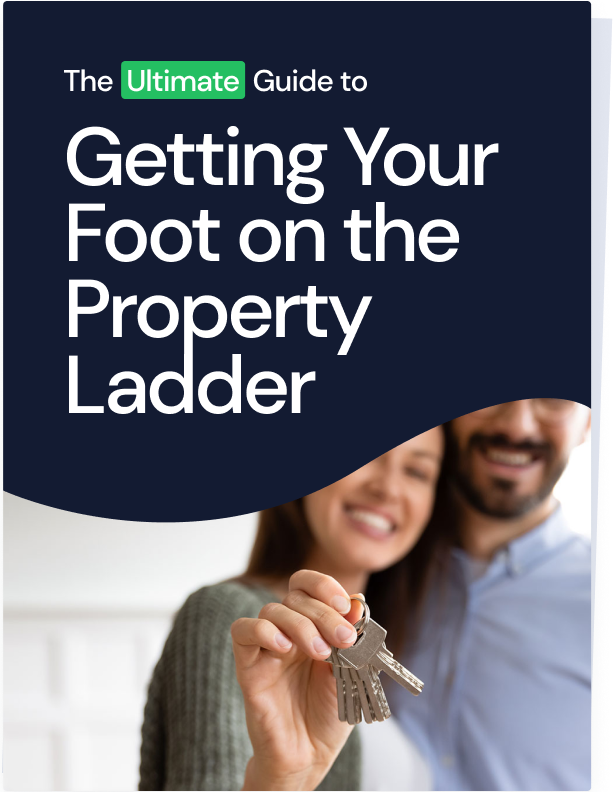 Ready, Set, Buy!

Learn everything you need to know about buying property – from choosing the right property and home loan, to the purchasing process, tips to save money and more!

With bonus Q&A sheet and Crossword!