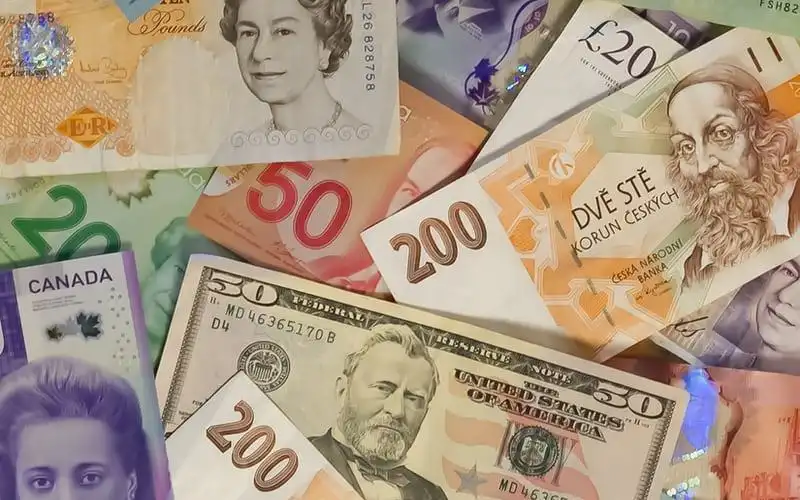 A foreign currency exchange expert shared with Savings.com.au their tips on how to avoid paying overs for foreign currency.
Travel in and out of Australia all but ground to a halt in 2020 and for much of 2021. However, now it's looking like the 'post pandemic' era - spending is up, as is travel.
This has led to an uptick in remittances - foreign currency exchange, and sending money overseas.
The World Bank is predicting a 7.3% increase in remittances to low-and middle-income countries to reach $589 billion in 2021.
WorldRemit Asia-Pacific head of foreign exchange Edward Dovey says it's an important time to revisit where to get the best deals when sending money overseas or exchanging foreign currency.
"A good exchange rate is as close to the interbank rate as possible. You can find out what the current interbank rate is with a quick search online. And although you can't control the currency market, you can choose who you transfer or exchange your money with," Mr Dovey said.
For sending money overseas, Mr Dovey exchanged a few tips.
"Wire transfers can be slow - sometimes taking days to arrive with the recipient, and not all recipients want or can receive money in their bank account," he said.
"Online money transfer services ... tend to provide a quicker, more cost-effective way of transferring money overseas. A good online money transfer service will only make you pay a small fee and will offer a fair exchange rate, with any costs shown upfront."
And for travellers: "If you are planning on travelling ... you can avoid the low exchange rates provided by banks, airports, or currency exchange bureaus by using a money transfer service," Mr Dovey said.
"You can transfer money to your foreign bank account if you have one, or another popular option is to pick up cash from your money transfer service's cash pickup agents while you're abroad."
Where's the money going?
World Bank data shows developing countries are big recipients of remittances.
Remittances to South Asia, including India, Nepal and Pakistan, grew around 8% to $159 billion in 2021.

Pakistan in particular had a bumper year, with growth at 26% and levels reaching $33 billion in 2021.
The World Bank also revealed South Asia had the lowest remittance costs in the world, generally speaking.
The average cost of sending $200 to the region fell to 4.6% in 2021.
In contrast, Sub-Saharan Africa is the most expensive in which to send money, with fees averaging 8%.
Still, remittance to the area grew 6.2% to $45 billion in 2021. Nigeria was the largest recipient.
---
Advertisement
In the market for a personal loan? The table below features unsecured personal loans with some of the lowest interest rates on the market.
Lender

---

Fixed

Unsecured

N/A

More details

FEATURED

APPLY ONLINE

Low Rate Personal Loan Unsecured (Excellent Credit)

No extra repayment or early exit fees
No ongoing fees
Up to $75,000 in loan amounts
Funding approved within 24 hours

Fixed

Secured

N/A

More details

NO ONGOING FEES

NO APPLICATION FEES

Low Rate Personal Loan (Excellent Credit) (Secured)

Fixed

Unsecured

N/A

More details

CHECK YOUR RATE IN 2 MINUTES

Unsecured Loan (Excellent Credit)

No ongoing fees
No application fees
Apply online

Fixed

Unsecured

N/A

More details

Liberty Personal Loan (Very Good Credit History)
*Comparison rates based on a loan of $30,000 for a five-year loan term. Warning: this comparison rate is true only for this example and may not include all fees and charges. Different terms, fees or other loan amounts might result in a different comparison rate, Rates correct as of May 22, 2022. View disclaimer.
---
Photo by John McArthur on Unsplash