The Domain Rental Report for the June quarter (April, May and June) found a massive decline in national rents due to coronavirus. The national median unit rental price fell by 3.2% (worth $15 per week) to $447 - the biggest fall in 15 years - while the national median house rental price fell 1.2% to $446 per week.
Data from CoreLogic's Quarterly Rent Review for June also shows a changing trajectory for the rental market, with rent values declining 0.5% over the quarter nationally - the second largest recorded fall since the September 2018 quarter.
No matter which set of data you look at, the rental market has become much more fragmented in recent months as prices fall.
"With weaker conditions for units compared to houses, tenants have a better chance of nabbing a cheaper unit," Domain Senior Research Analyst Dr Nicola Powell said.
"Rental prices fell across most major capitals, illustrating no city was immune from the impact of coronavirus, with Sydney and Hobart units recording the steepest quarterly fall on record.
"Tenants now have the novelty of choice. The rapid rise in advertised rentals has put pressure on rents. Tenants are using this as bargaining power to negotiate a deal while landlords compete to lure them."
Buying an investment property or looking to refinance? The table below features home loans with some of the lowest variable interest rates on the market for investors.
Lender

---

Variable

More details

FEATURED

Refinance Only

Apply In Minutes

Unloan – Variable Rate Investment Loan – Refinance Only

A low-rate variable investment home loan from a 100% online lender. Backed by the Commonwealth Bank.

Variable

More details

Athena – Straight Up Investor - Obliterate (LVR < 50%) (Principal and Interest)
Important Information and Comparison Rate Warning
However, this certainly does not mean that tenants have all the power. The coronavirus crisis has wreaked havoc on the job market, with those who rent particularly hard-hit, as renter-heavy sectors like hospitality and retail have felt the effects of lockdowns and restrictions most keenly.
Analysis of data from the Australian Bureau of Statistics (ABS), Australian Taxation Office (ATO) and the Productivity Commission by The Conversation found 2.5 million Australian households rent privately, and just over half are in the bottom 40% of households by income. Even before COVID-19 struck, about one-third of renters were low-income households paying more than 30% of their income in rent, a situation that's likely even worse now.
About one in four renters are unable to pay their rent on time, according to an Australian National University study, and despite extensions being made to policies like JobSeeker and JobKeeper, many will still be fearing an upcoming economic cliff, which could, in turn, have dire effects on the housing market.
With many renters unable to rent and inevitably moving back home, and others in search of properties offering cheaper rent, some landlords may be fearing the loss of their tenants.
To discover tips on how landlords and property investors can keep their tenants happy during COVID-19, Savings.com.au consulted Shannyn Laird, the Head of Customer Experience at digital property management platform :Different.
[Read: :Different, the online property management tool]
Tip #1: Don't assume a yearly rental increase
Many landlords increase their rent on an annual basis to keep up with market conditions, or to keep up with increasing costs like maintenance, council rates and insurance. However, Ms Laird advises against doing so at the moment.
"In the COVID-19 market, increasing rent can come across as tone-deaf and be detrimental to the relationship with a good tenant, particularly if the increase is unwarranted," she told Savings.com.au.
"At an uncertain time like this, it's much more powerful to either keep the rent as is or even offer to reduce it, to encourage the tenant to stay put."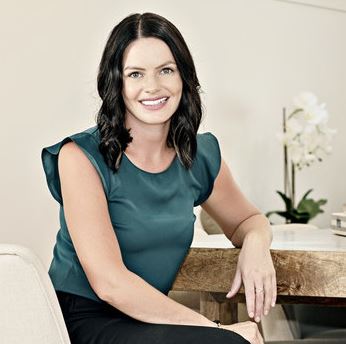 :Different's Shannyn Laird. Picture: Linkedin.
Landlords and tenants were encouraged by the government to come to agreements on rent reductions during the pandemic in circumstances where full rent couldn't be paid. However, only a small number of landlords appear to have done so, with Better Renting recently finding that of the tenants who lost income as a result of COVID-19, 50% asked for a rent reduction but only 9% received a satisfactory rent reduction.
"I have no idea how we would ask for a rent reduction. We are on a month to month lease and are already worried about eviction, as it has been on the cards for some time," one such renter, Jasmine from Victoria, said.
One renter, 'Wanita' from Western Australia, asked for a reduction, but was only offered a trivial reduction.
"(We) Let the landlord know that due to the events we could only pay so much….They offered a $5.00 a week rent decrease," she said.
Keeping the tenants' rent steady or offering to reduce it may be more beneficial in the long-run, at the cost of some short-term losses.
"While it might look appealing to be getting the market rate for your property, landlords need to consider the very real prospect that they might not find someone to move in as quickly as they'd like, meaning they would have to wear those costs themselves," Ms Laird said.
"Prioritising your tenant's needs might mean a reduction in your weekly rental income, but in the long run - both you, your tenants and your property will be better off."
[Read: What landlords can do if their tenant can't pay the rent]
Tip #2: Treat your tenants properly
It's also vital that you continue to treat your tenants with respect, and Ms Laird says you should address their needs as you would one of your friends or colleagues.
Buying a home or looking to refinance? The table below features home loans with some of the lowest variable interest rates on the market for owner-occupiers.
Lender

---

Variable

More details

FEATURED

Online Exclusive

Up To $4K Cashback

Includes NOV RBA Rate Increase

loans.com.au – Variable Basic Cashback Home Loan (Principal and Interest) (LVR < 70%)

Immediate cashback upon settlement
$2000 for loans up to $700,000
$4000 for loans over $700,000

Variable

More details

FEATURED

Refinance Only

Apply In Minutes

Unloan – Variable Rate Home Loan – Refinance Only

No application or ongoing fees. Annual rate discount
Unlimited redraws & additional repayments. LVR <80%
A low-rate variable home loan from a 100% online lender. Backed by the Commonwealth Bank.

Variable

More details

FEATURED

Up – Up Home Variable (Principal & Interest) (LVR ≤ 90)

Up is 100% owned by Bendigo Bank.
Up to 50 offset accounts
New joiners get $10 by signing up to the app using code UPHOMESAVINGS. (T&Cs apply)
Immediate cashback upon settlement
$2000 for loans up to $700,000
$4000 for loans over $700,000
Important Information and Comparison Rate Warning
"Evaluate the reasonability of the request and act accordingly and fairly. Address maintenance when first reported, not when it's convenient for you," she said.
"Maintaining the property well tells the tenant that you care about their state of living because you care about their home - even if technically, it's yours."
[Read: A guide to tenants' rights for landlords]
Tip #3: Kindness goes a long way
If you want to keep a tenant in the property beyond the COVID-19 era (who knows when that will be), then it might help to forego some of the transactional aspect of the tenant-landlord relationship every now and then, especially if they've continued to pay most or all of their rent during the pandemic.
"When COVID-19 hit, we had a landlord ask us here at :Different to send all three tenants a $250 Woolworths gift card as a way of saying thank you for still meeting their rental payments in full. Similarly, I had another landlord send their tenants flowers and champagne when they were having a new baby," Ms Laird said.
"Little investments at the start will often mean a greater return on your investment property at the end, because the tenant feels empowered to do the right thing by your home."
It's important to remember too that the tenant is still a human being leasing out the home, especially during difficult times.
"The home is an emotional element of life and injecting a little emotion into the process can go a long way on both sides."
[Read: How much rent should you charge?]
Trend of falling rents to continue
As a property investor herself, Ms Laird believes the trajectory of rent prices will be a downwards one for a while.
"It's going to continue because people aren't moving and don't want to move. Borders are shut, businesses aren't hiring as actively and people aren't travelling," she said.
"There really is no reason for people to move, and therefore the demand for properties is going to remain quite low. I anticipate the rental prices will continue to fall, perhaps not in a consistent downward trajectory, and it could quite potentially be erratic - but they will continue."
So rents are likely going to be lower for a while, and with so much of the rental demographic being adversely affected by COVID-19, now and in the future, Ms Laird says it can be more financially prudent to accept a short-term rental reduction in order to keep a tenant compared to the alternative of finding a new one.
"Landlords and even real estate agents can often underestimate the time it takes to lock in a new tenant, particularly in this market. As I mentioned, no one is actively keen to move during this time. If they can, they want to stay where they are to avoid unnecessary disruption," she said.
"If they can, they want to stay where they are to avoid unnecessary disruption. For a landlord, making a small adjustment of $125 a week, for example, is going to be more palatable than having to fork out $900 a week towards the mortgage for a series of weeks, while your rental agent looks for a new tenant and screens them properly."
"…The price you'll rent to a new tenant is likely going to be similar to what your current tenants were requesting, with the added costs of vacancy and leasing."
Savings.com.au's two cents
If your tenant asks for a rent reduction, instead of flatly rejecting it, it might be worth listening to their request and accepting it as long as the request is reasonable. If a tenant can't afford rent then they'll probably just move somewhere cheaper, and might even fail to pay any rent for a while, depending on how dire their situation is, and getting some rent temporarily is better than getting none. This is especially true if your property ends up empty for a while, as finding a new tenant can be even costlier.
It could help to read our guide for tenants on how to properly request a rent reduction. Although this article is aimed at tenants, it gives an idea of how much of a rent reduction a tenant could reasonably ask for. For example, if their income has been reduced by 30%, then they may ask for a 30% rent reduction as long as they provide proof. It also provides an example of how tenants and landlords could correspond during the rent reduction discussion.
---
---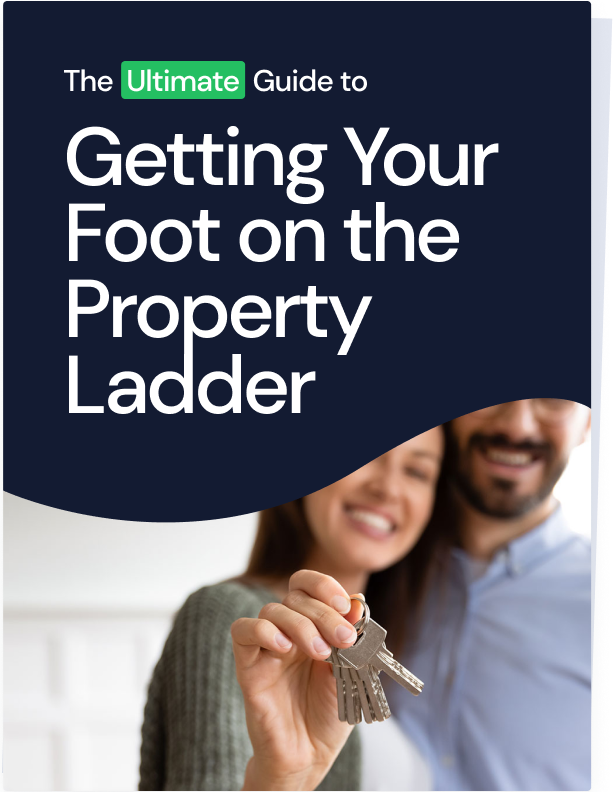 Ready, Set, Buy!

Learn everything you need to know about buying property – from choosing the right property and home loan, to the purchasing process, tips to save money and more!

With bonus Q&A sheet and Crossword!