That's according to The Australian, which reported the Morrison Government could legislate a permanent increase to the fortnightly payment by as early as next week.
As per The Australian, the expenditure review committee of cabinet will meet on Friday afternoon to finalise a higher unemployment payment, which would commence after the current coronavirus supplement expires on 1 April.
The package may also include an extended version of JobKeeper which would only target the industries that are still struggling post-March, something that several sectors have been campaigning for.
How much will the rate be raised by?
Details on the new amount are unclear. The government has not confirmed what the final number will be for any new unemployment payment.
The Labor Opposition has also promised to increase the JobSeeker base rate but it too has not set a hard target.
The base rate is around $565 a fortnight for a single with no dependents, but the payments are currently $715.70 a fortnight with the coronavirus supplement.
Calls to raise the rate have been widespread, with numerous consumer advocates, welfare groups, business representatives and even the Reserve Bank Governor Philip Lowe expressing their support for such a move.
"I think there is a wide consensus in the community that the previous level [of JobSeeker payment] should be increased permanently and I've said on previous occasions that I would join that consensus," Dr Lowe said in early February.
The Australian Council of Social Service (ACOSS) today said the rate should be increased by at least $25 per day, which would take it to $910 per fortnight.
This would be above the poverty line, described as being roughly $820 per fortnight by the Australian National University.
"The Morrison Government delivered an historic and long overdue increase to JobSeeker in 2020, protecting millions from poverty overnight. It must now deliver on a permanent and adequate increase to JobSeeker for the long term," CEO Dr Cassandra Goldie said.
"At just $51 a day, the current rate of JobSeeker is clearly not enough with people again unable to pay their rent, skipping meals, and afford essential bills."
As Savings.com.au reported, a majority of economists also think it should be increased, with a common consensus being between $100-300 per fortnight.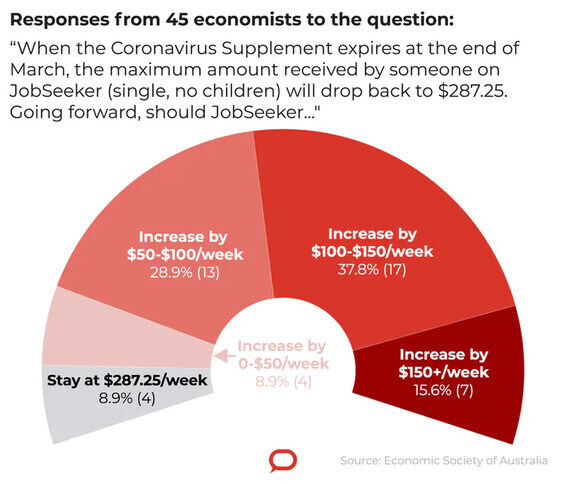 Economic Society of Australia/The Conversation.
'JobMatcher' scheme could peg unemployment benefits to income
In addition to a permanent increase to the base unemployment rate, Nine Newspapers reported earlier this week that the government was also considering a two-tiered 'unemployment insurance' strategy.
This would involve those who recently lost jobs getting up to 70% of their former income for a period of time, before reverting to the lower base payment.
This type of scheme is similar to what most other OECD countries offer: Australia has the lowest unemployment benefit as a proportion of average wage in the developed world in the short-term, while it is closer to the average in terms of long-term support.
The Blueprint Institute calls this scheme 'JobMatcher', and says it would offer substantial benefits to the economy like:
getting people off the dole faster

getting workers back into better jobs

smoothing the temporary income shock, and

serving as an automatic stabiliser.
"Every member of the Organisation for Economic Co-operation and Development other than Britain, Ireland, and New Zealand offers a high, fairly generous, and time-limited initial payment (usually a portion of the former wage) that steps down at a later date," Blueprint Institute Chief Economist Steve Hamilton said.
"In Canada the initial payment is 62% of average wages, falling to 23% after nine months. In the United States it is 40%, falling back to very little after six months.
"The high initial rate helps people weather the temporary income shock of unemployment, and provides breathing space to search for a job that's right."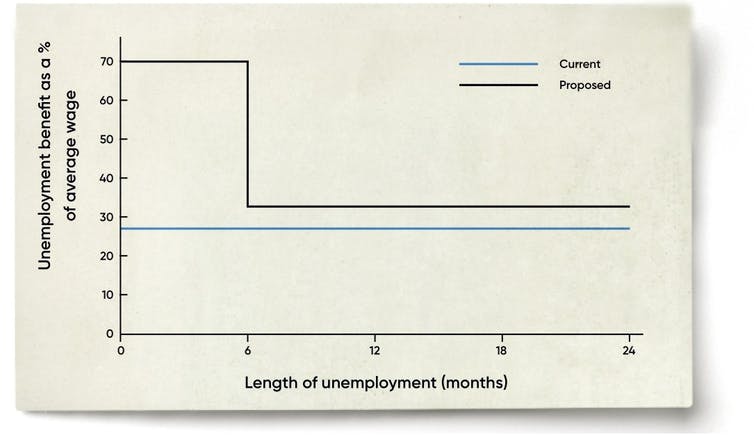 What Australia's new unemployment scheme could look like.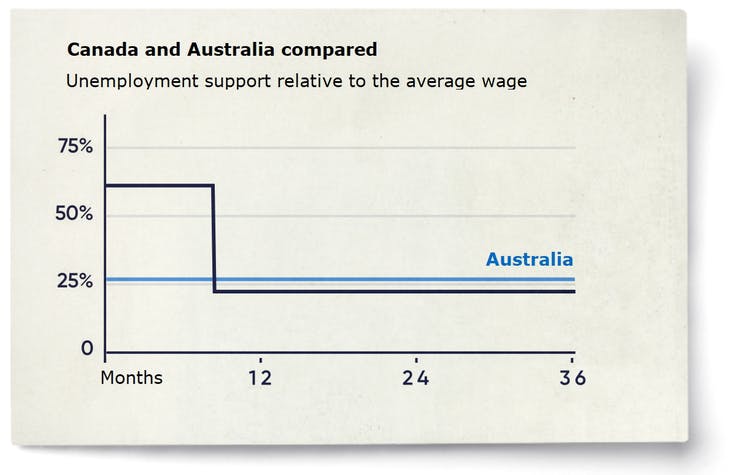 How Australia compares to another OECD country. Images via The Conversation.
This system would see the recently unemployed be able to claim their share of income for six months every two years, with six months being the time it takes to find the right job on average, US research says.
It would be funded by a 1% levy on workers, similar to the Medicare levy, or by dropping the proposed superannuation guarantee increase, to fund the $9 billion yearly cost.
"Australia needs to start thinking smarter about our welfare system," Professor Hamilton said.
"The reductive focus of the public discussion solely on the headline rate, JobSeeker, ignores the fact that there is a far better way to reform welfare that can benefit everyone – recipients, employers, taxpayers and the economy more broadly."
Yesterday the unemployment rate fell to 6.4% in January from 6.6% in December, the fourth consecutive monthly rise in employment.
The underemployment rate also fell by 0.4 points to 8.1%, however hours worked were down 5.7% from January 2020.
Photo via David Jackmanson on Flickr
---
---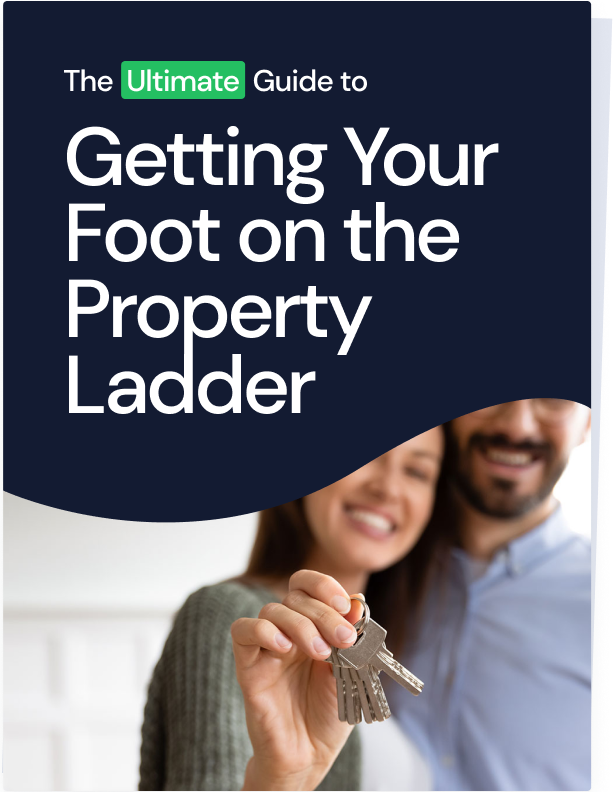 Ready, Set, Buy!

Learn everything you need to know about buying property – from choosing the right property and home loan, to the purchasing process, tips to save money and more!

With bonus Q&A sheet and Crossword!