Buildxact, a software provider for small builders, found the value of quotes for projects increased by 83% in the June 2020 quarter, up to $4.01 billion, compared to $2.19 billion in the 2019 quarter.
In its Residential Construction Activity Report April-June 2020, Buildxact found that compared to the June 2019 quarter, 2020's June quarter's volume of quotes increased by 10.7%
Although the number of quotes on its platform fell in April, as COVID-19 restrictions hit in late March, the platform found volumes picked up again in May and June to levels "well above" what they were in March.
In July, the value of work quoted was $1.62 billion, up from $1.1 billion in February, when housing speculation was still optimistic.
The number of quotes was also up 11% between June and July, which Buildxact is putting down to HomeBuilder.
In July alone, the number of quotes was 9,799.
Building a home? The table below features construction home loans with some of the lowest variable interest rates on the market.
Lender

---

Variable

More details

FEATURED

loans.com.au – Solar Construction 90

10% deposit minimum
Up to 30 yrs loan term
Interest Only during construction

Variable

More details

Great Southern Bank – Basic Variable Owner Occupier Construction (LVR ≤ 70%)

Variable

More details

Qudos Bank – Construction Home Loan (LVR < 80%)

Variable

More details

Geelong Bank – HomeBuilders Loan (Interest Only) (LVR < 80%)

Variable

More details

FEATURED

loans.com.au – Construction Home Loan (LVR < 90%)

Interest-only during construction
No monthly or ongoing fees

Variable

More details

La Trobe Financial – Construction Home Loan

Variable

More details

Gateway Bank – Construction Home Loan
Interest-only during construction
No monthly or ongoing fees
Important Information and Comparison Rate Warning
While subscriber numbers increased on Buildxact in that time, CEO David Murray puts the boom down to increased demand.
"Demand is high, particularly for renovation projects. Builders are very busy quoting to secure a pipeline of projects to deliver, and with the average project over $150,000, this work will run for many months," he said.
Buildxact also says the strict lockdowns in Victoria will have "minimal impact" on small builders, as the size and nature of their jobs requires fewer than five people on site.
However, Mr Murray says HomeBuilder has had little impact on jobs won yet, with the win rate actually trending down (table at bottom of article).
"Builders are telling me that they were very busy beforehand, and now they are quoting on projects with the government grant, but they haven't necessarily started those projects yet," he said.
The HomeBuilder grant is available for contracts started by 31 December, and builders have called for a 12 month extension.
Renovators missing the mark
To be eligible for HomeBuilder, those using it for a renovation must spend a minimum $150,000.
According to Buildxact's data, average quote size in May was $149,580, and $149,505 in June when the policy was announced, just shy of the threshold.
Additionally, Savings.com.au obtained July's data from Buildxact, and found the average quote value was $160,390 in that month, above the minimum HomeBuilder threshold for renovations.
Still, however, this is below April's average quote size of $170,000, though volumes were lower during that month at about 7,000 for all categories of quotes.
The bulk of quotes in the June quarter were for renovations, making up nearly half of all 25,900 quotes conducted in the quarter, as opposed to the 'other' and 'new build' categories.
In the March quarter, quotes for new builds made up about 16% of all 20,000-odd quotes, consistent with June quarter's percentage of around 17% of total quotes.
July was where the numbers started to skew, with renovations making up more than 55% of all quotes, with new builds equating to more than 20% of total quotes.
Similar proportions for new builds were found in 2019's corresponding quarters, albeit at much lower volumes.
Proportions were similar for renovations in 2019's corresponding quarters, implying would-be builders and renovators might not be changing their intentions as much as HomeBuilder might have intended.
Stuck at home and tyre-kicking
Buildxact's data also shows (in table below) that the job win rate has tracked downwards, despite an increase in volume and value of quotes.
The win rate in July was just 13.1%.
Managing director of Smith and Sons Renovations Leigh Wallis puts it down to 'tyre-kickers'.
"In mid-April, renovations inquiries took off exponentially. Obviously, some people are just tyre-kicking," he said.
"But people are stuck at home and are looking at their four walls, wondering 'What can we do to improve the home?'
"The other a part of it is that some people may have had a go at renovations themselves and now need a tradie to fix up their mistakes.
"The other thing is that since COVID-19, people have got money that they may have intended to use on travel, but that's now off the cards. They're quite happy to spend that money on renovations."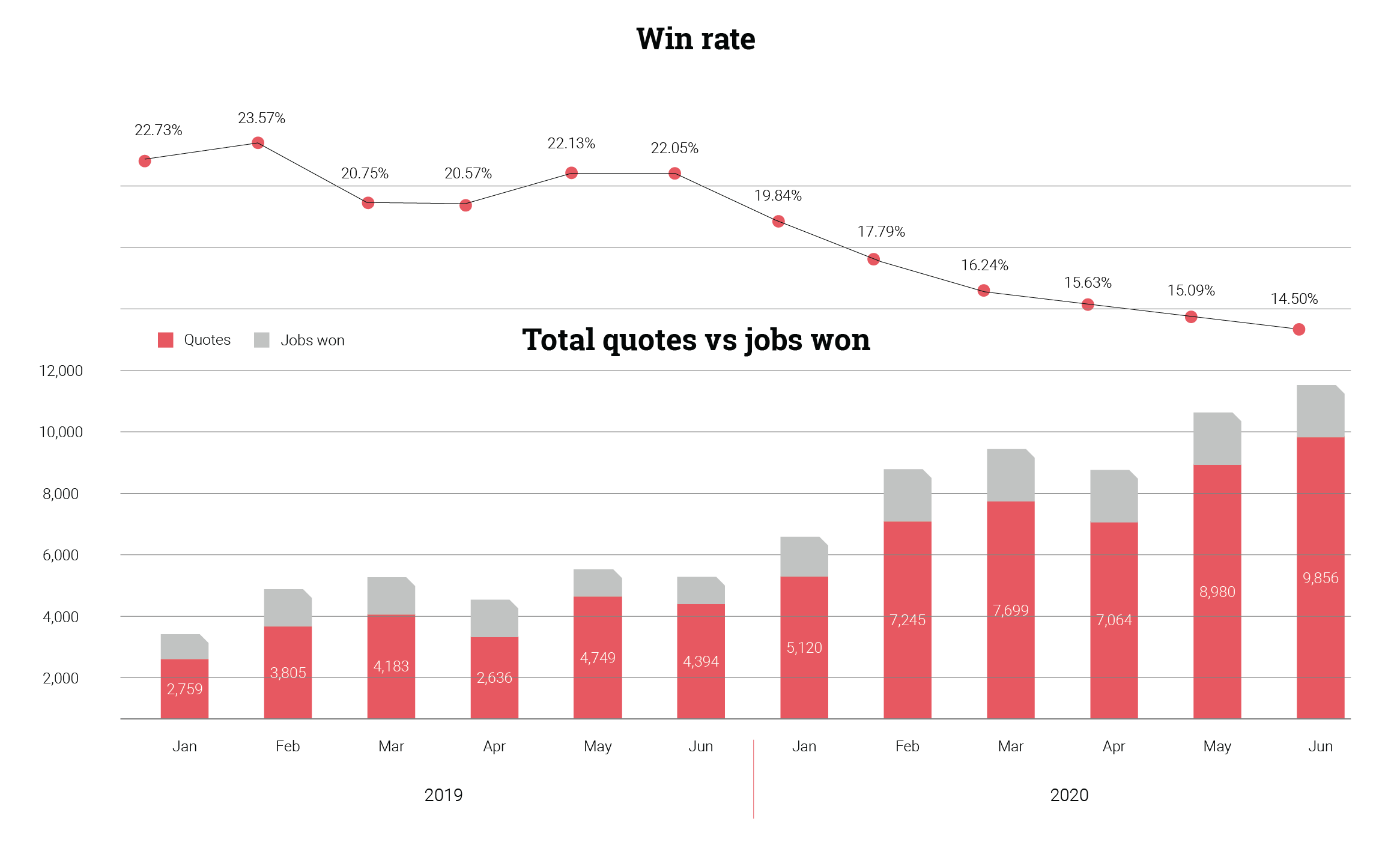 Source: Buildxact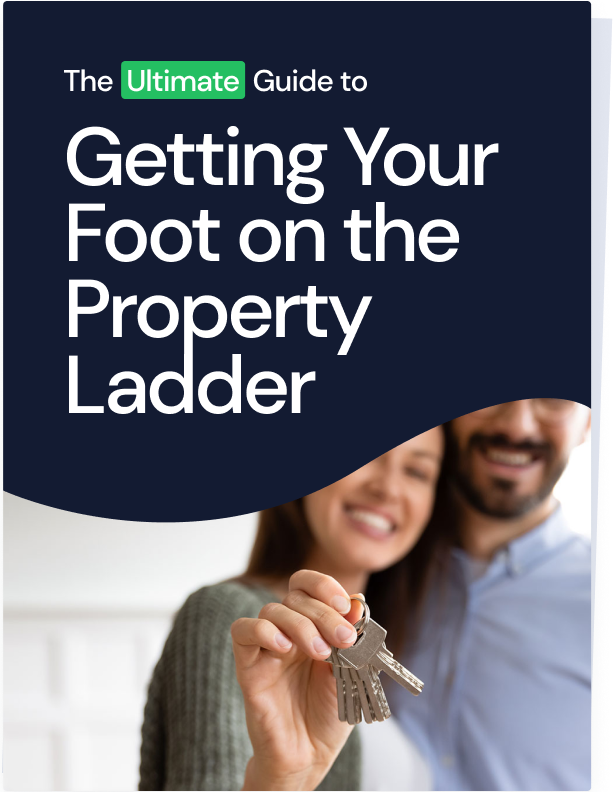 Ready, Set, Buy!

Learn everything you need to know about buying property – from choosing the right property and home loan, to the purchasing process, tips to save money and more!

With bonus Q&A sheet and Crossword!