A survey by recruitment firm Drake International found 93.3% of organisations would 'continue to prioritise' soft skills in future recruitment.
As for the biggest soft skill assets, 84.5% favour communication as being 'most critical to productivity'.
Work ethic was also high on the agenda (47.6%), followed by adaptability (38.8%), and time management (38.8%).
Other desired skills include dependability (31.1%) and collaboration (30.1%), while just 1.9% regarded 'creativity' as a critical skill.
Drake International recruitment manager Tanya Anderson said soft skills were especially important in a remote work environment.
"In Australia's shift to remote work, some employers were all of a sudden witnessing some employees finding the remote work environment challenging for a number of reasons," she said.

"Technical skills and abilities that allow some team members to thrive in a physical workplace quickly became less important as we saw some 'soft skills' became invaluable in this new autonomous environment.
"Technical skills will remain important and continue to evolve however, with a significant shift toward hybrid working models, some soft skills have become nothing short of absolutely essential, such as communication and work ethic."
Will working from home remain the norm?
The survey also tallied responses on employees' appetite for maintaining the work-from-home status quo brought about by COVID-19.
Nearly 60% said one to three days a week at home was the preferred option, with 20% preferring a return to full-time hours in the office.
"This suggests a huge portion of workers prefer a flexible, hybrid work environment and will likely continue to be the case even when COVID is a thing of the past," Ms Anderson said.
Job advertisements continue to lift
Those looking for work may find some solace that job advertisements continue to bounce back.
Big four bank ANZ's job ads data indicates ads rose 7.2% month on month in February, and 13.4% year-on-year.
This equates to about 20,500 extra jobs being advertised on average per month.
There were nearly 175,000 job ads in February, representing the highest level since October 2018.
However, underemployment remains high according to ANZ senior economist Catherine Birch.
"We are still in the dark as to how many businesses and workers remain on JobKeeper in the current quarter, and therefore the potential hit to the labour market and overall economy," she said.
"In December, the ATO reported there were more than 1.5 million workers still receiving the payment, equivalent to almost 12% of the workforce."
Ms Birch also said labour demand is "necessary" to drive wage growth above 3%, a feat not achieved in eight years.
"The task of bringing down underutilisation is still sizeable. In January, there were 878,000 people unemployed, 162,000 more than in March last year. 1.37 million remained on JobSeeker or Youth Allowance (other), with the payment to be reduced to $620.80/fortnight from 1 April," she said.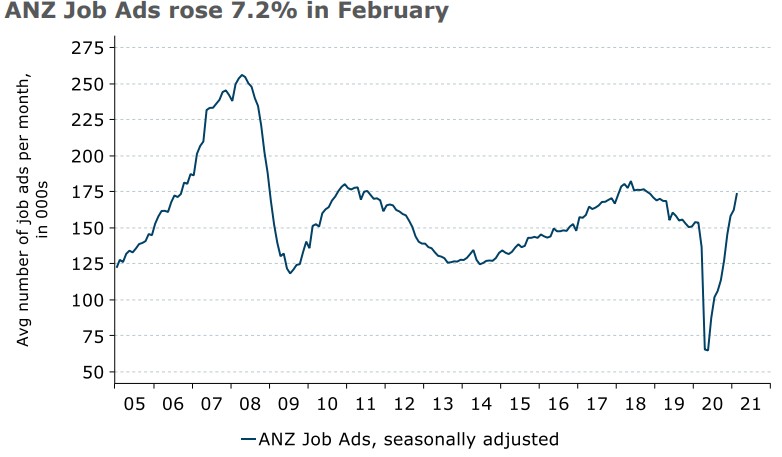 Photo by Am Hirschi on Unsplash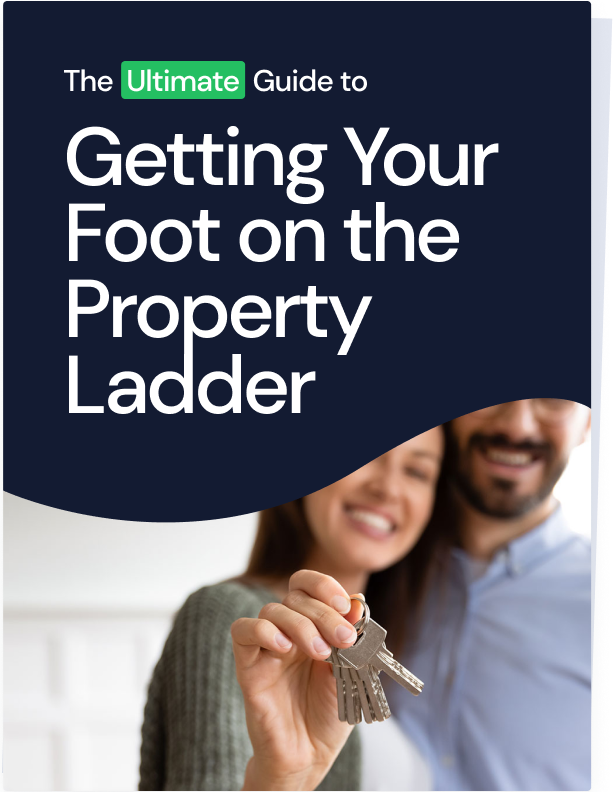 Ready, Set, Buy!

Learn everything you need to know about buying property – from choosing the right property and home loan, to the purchasing process, tips to save money and more!

With bonus Q&A sheet and Crossword!