According to the Australian Bureau of Statistics' (ABS) Survey of Income and Housing (SIH), the average household's wealth now sits at $1.02 million, compared to 'just' $749,000 in 2005-06.
The main drivers of this increase, according to ABS Chief Economist Bruce Hockman, were surging property prices and a doubling of the average household's superannuation balance.
"While ABS data has shown that there is a recent downturn in the property market, over the longer term there has been sustained growth (37% since 2005–06)," Mr Hockman said.
"Over the same time, the average household superannuation balance has almost doubled (90%) from $112,500 in 2005–06 to $213,700 in 2017–18."
It's worth noting the median household wealth is actually around half that $1.02 million average at just under $559,000.
The Survey of Income and Housing (SIH) is conducted every two years and divided households into five percentiles based on their income and wealth, with each group containing roughly two million households.
A person's net wealth according to the ABS includes their mortgages, superannuation, vehicle ownership, loans, credit cards and other forms of debt, as well as other factors.
So an average national household wealth of $1 million doesn't actually mean the average Australian has a million dollars to spare in their bank accounts.
In fact it's quite the opposite – recent data from AMP shows one in five Australians have less than $250 in savings.
Broadcaster Kel Richards on the ABS revealing the average house wealth as $1M: In income terms Australians are not doing as badly as that spread of assets suggests. There's a problem in focusing on assets because they're not realisable.

MORE: https://t.co/XfKwvG9XRz #Credlin pic.twitter.com/3unhoMK3Po

— Sky News Australia (@SkyNewsAust) July 12, 2019
According to Mr Hockman, the share of wealth between these households has remained "relatively stable" since 2011-12.
"In 2017–18, the wealthiest 20% of households still held over 60% of all household wealth, now averaging $3.2 million per household," he said.
"By comparison, those in the middle 20% held 11% of all household wealth, averaging $564,500 per household in 2017–18.
"The lowest 20% controlled less than 1% of all household wealth, with average wealth currently at $35,200."
The graph below displays the difference in household wealth between the groups, with higher net-wealth groups seeing bigger increases than those in the lower percentiles.
Mr Hockman said property ownership is a major driver of inequality.
"People in the top 20 own on average more property than those in the bottom 20% and that's because those with higher incomes have more opportunity to leverage and grow their wealth through property," he said.
This is supported by data in the survey which shows the number of Australians who own their homes outright has declined from more than 40% in 1994-195 to almost 30% in 2017-18.
The number of renters meanwhile has increased from nearly 26% to 32%.
And the data shows there is still a sizeable level of inequality in Australia concerning wealth.
This survey used something called a Gini coefficient, where a figure of zero means a high level of equality and one means low levels of equality.
According to the ABS's data, this wealth coefficient over the last decade is 0.621, the highest it's been since the survey began in 1993-94.
While asset-driven wealth is improving, income growth is struggling.
"Over the past decade income growth has been slow with average weekly household incomes increasing $44 to $1,062 in 2017–18," Mr Hockman said.
"In comparison, in the four years up to 2007–08 average weekly household income grew by $220 in real terms to $1,018."
"For low-income households there has been an increase of $28 in average weekly household income over the past decade, while for high-income households there was an increase of $57."
The data does show that inequality in income is actually lower than that of wealth.
The Gini coefficient for disposable income household figures has fallen from 0.336 a decade ago to 0.328.
But that's not good news for everyone.
In New South Wales, for example, the bottom 20% of income earners have seen their incomes fall in real terms from $412 per week in 2015-16 to $397 per week in 2017-18 – just a $6 per week increase from 2011-12.
Disposable incomes on average in Western Australia are $157 lower compared to the mining-boom figures of 2013-14.
Households across all income groups received a boost in Tasmania, with disposable incomes rising by $83 to a record $922 per week.
---
---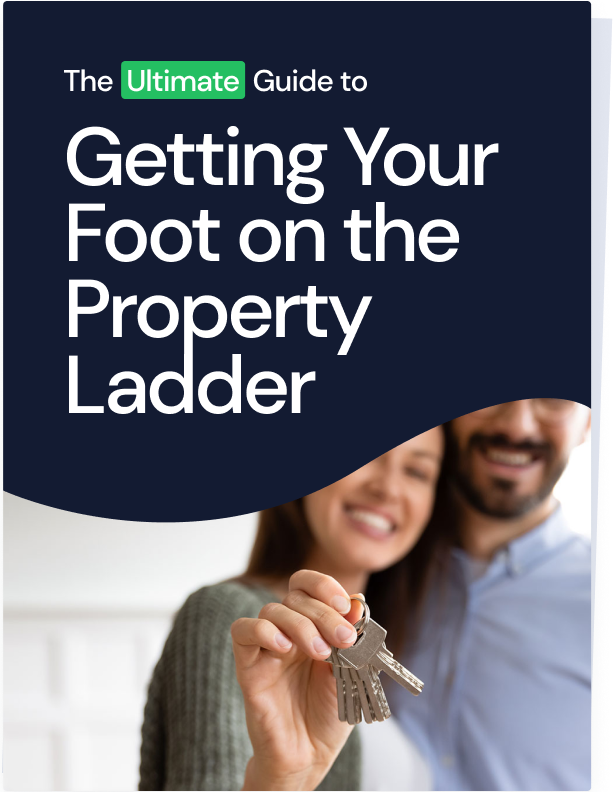 Ready, Set, Buy!

Learn everything you need to know about buying property – from choosing the right property and home loan, to the purchasing process, tips to save money and more!

With bonus Q&A sheet and Crossword!