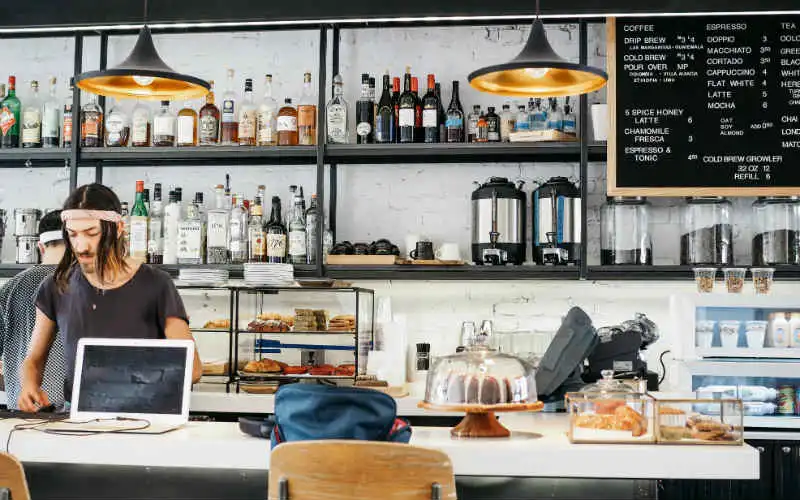 Photo by The Creative Exchange on Unsplash
Yesterday's $1,500 wage subsidy came as a relief to many whose jobs are at risk because of the coronavirus. But does it go far enough?
In case you missed it, yesterday the Morrison government announced a $130 billion 'JobKeeper' wage subsidy to protect Australians whose jobs are at risk because of the unfolding coronavirus pandemic.
Under the plan, millions of Australians could receive up to $1,500 per fortnight if the company they work for has been substantially impacted by the virus.
Eligible businesses will be able to claim the fortnightly wage subsidy to help pay employees' wages for at least six months.
At the time of writing, more than 113,000 Australian businesses have registered their interest in the JobKeeper wage subsidy.
Announcing the package, Treasurer Josh Frydenberg said that in return for the wages being paid, businesses will be expected to keep their staff employed during the pandemic.
"There are legal obligations for that to occur. And of course our focus here is supporting the employee who has done it very, very tough and obviously needs that security, needs that surety that they will continue to get that income support," he said.
Looking for a place to store cash? Below are a handful of 6-month term deposits with some of the highest interest rates in the market.
Details of the wage subsidy was welcomed by many, including Australian Council of Social Service (ACOSS) CEO Cassandra Goldie who said she was pleased with the inclusivity of the subsidy.
"We are particularly pleased to see the decision to extend the subsidy widely to all employers, including community sector and not for profit organisations, that experience a sharp drop in revenue, noting details are yet to be revealed," Ms Goldie said.
"This is vital support to workers from community organisations, who employ 1.3 million workers and provide services that are now more in demand than ever.

"The proposed scheme must ensure that workers whose pay is subsidised are kept on, while keeping it quick and simple for all concerned so that both employers and workers have certainty."
i'm sitting here trying to rework my column for @aus_business, but I can't - it's blown. @JoshFrydenberg has announced everything I wrote earlier that he should do, including supporting self-employed and casuals: $130B. Fantastic work.

— Alan Kohler (@AlanKohler) March 30, 2020
Business Council of Australia chief executive Jennifer Westacott said the Morrison government had "made the right choice to work through the systems we already have in place to get assistance where it is needed as soon as possible".
"Applying this wage subsidy to full and part-time workers as well as casuals who have been employed for 12 months is fair. We must safeguard as many jobs as we can to prevent long periods of joblessness and poverty," she said.
"The subsidy doesn't go far enough"
While the wage subsidy has been welcomed by many, some experts say it doesn't go far enough.
Speaking on The Drum last night, Australian Council of Trade Unions (ACTU) President Michele O'Neil said some of the most vulnerable people in society have been excluded.
"We're glad the government has listened to the need for a wage subsidy despite ruling it out for many weeks, but we're concerned that the subsidy doesn't go far enough," she said.
"We're worried about some workers that don't seem to be covered and one of those groups of workers is casual workers who haven't worked for the company they're working for for twelve months or longer.
"We're worried that's going to hit some of the lowest-paid workers, and predominantly its women in these sorts of industries who are in and out of casual jobs."
Ms O'Neil said she believes the twelve-month restriction "needs to be reviewed".
She also said she wants more clarification from the government about temporary visa workers who appear to be excluded from the subsidy.
"There's 1.7 million workers here on short term visas who can no longer leave the country. We want to make sure they have enough to survive and also make sure they are not put in a position where they are forced to work in a way where they put other people at risk," she said.
Below is a snapshot of some of the highest interest rates being offered on "Intro Rate" savings accounts.
Ms Goldie meanwhile said more protection is needed for those who don't fit the eligibility criteria for the subsidy.

"We must move quickly now to provide income security for people who currently still have none, and face destitution," she said.
"Those affected include temporary migrants, asylum seekers and New Zealand citizens who do not qualify for JobKeeper (e.g casual workers with less than 12 months in their current role).
"We are concerned to ensure income adequacy for carers, people with disability, First Nations communities and others with particular needs during this health and economic crisis."
Professor of Workplace Law at RMIT University, Anthony Forsyth told The Conversation that casual workers in some of the most impacted industries will miss out.
"Casuals can only claim Jobkeeper payment where they have been employed for at least 12 months. Many casual workers will be ineligible given the high turnover in hard-hit sectors such as accommodation, cafés and food services," he said.
"Casual teaching contracts in universities are often for less than a year."
A wage subsidy is a good idea, but probably would've been a lot more effective if announced at the same time as the restrictions that effectively shut tens of thousands of businesses. So many workers already laid off and applying for welfare benefits.

— Michael Janda (@mikejanda) March 30, 2020
Mr Forsyth said that while the government mentioned certain visa holders (such as New Zealanders on a 444 visa) will be eligible, migrant workers will be left high and dry.
"The Victorian Trades Hall's Migrant Workers Centre believes this will leave 1.1 million temporary migrant workers outside the scheme and needing assistance," he said.
"Another gap is the hundreds of thousands of workers in the gig economy.
"We are relying more than ever on food delivery riders and drivers. Many are incorrectly categorised as self-employed contractors. JobKeeper will cover self-employed individuals but they must be able to show at least 30% decline in their turnover.
"Most gig workers will not have the business systems set up to demonstrate this, as they are in reality employees who have had supposed "contractor" status imposed on them by the platforms they provide services for."
"It raises hope but many questions"
Employers will need to gear up for lots of questions from their staff, according to Chartered Accountants Australia and New Zealand (CA ANZ) Head of Tax Michael Croker.
"JobKeeper raises hope but also lots of questions. Centrelink queues are to some extent being diverted to employer payroll departments," Mr Croker said.
"Employers who think they're eligible should send a short email to employees indicating that JobKeeper entitlements are being explored, and decisions will be made as more information comes to hand."
Mr Croker said there are still many unknowns when it comes to the practicability of the wage subsidy.
"JobKeeper is a wage subsidy: It won't cover the employer's entire wage cost. Business viability decisions factor in many other costs in determining whether to remain operational even in a "hibernation" sense," he said.
"The outcome of rent relief negotiations and reducing other fixed costs remains critical.
"Employees will also be keen to know how JobKeeper will impact employer decision-making on staff retention and remuneration.
"For some employers, $1,500 will subsidise a higher salary. Others may regard JobKeeper as setting the upper limit of a reduced wage, reduced hours package during the next six months.
"Superannuation Guarantee also has to be factored in," he added.
---
Disclaimers
Savings.com.au does not provide tax advice. This material has been prepared by Savings.com.au and is for informational purposes only, and is not intended to provide, and should not be relied on for tax advice.
For tax advice relevant to you, visit the ATO or consult an independent tax advisor.
Latest Articles